Hamad Bin Khalifa University Press (HBKU Press), in collaboration with the Goethe-Institut Gulf Region and Qatar National Library (QNL), is proud to publish and launch Ashgar Al Hawaa as the successful outcome of the 'Books - Made in Qatar' project, part of the official Qatar Germany 2017 Year of Culture program.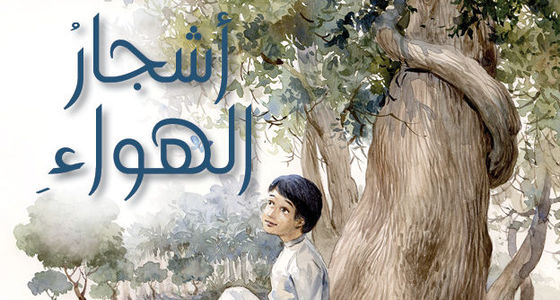 The project, which began as the first project of Qatar Germany 2017 Year of Culture in January 2017, included a free workshop for ten Qatari children's authors conducted by Ute Krause, one of Germany's best-known children's and young adult authors. Participants were given the opportunity to exchange ideas, discuss the problems and challenges of writing for children, and develop their story lines and book projects with Krause in a friendly and supportive environment.
In a subsequent workshop of the 'Books - Made in Qatar' project, ten illustrators were invited to illustrate the texts that were created in the writers' workshop. The workshop was once again led by Krause and explored the importance of the visual elements in relation to the texts. Krause personally assigned each illustrator to a story based on what she thought would work well with their individual style.
The final books which were created as a result of both workshops were then pitched to the editorial team at HBKU Press. Each publication was reviewed based on the criteria of clarity, creativity and originality of the content, and how well it aligned with the illustrations.
Ashgar Al Hawaa will be launched to the public at the 28th Doha International Book Fair on November 29th, 2017. Representatives from HBKU Press, QNL and the Goethe-Institut Gulf Region, along with Dr. Jabr al Noaimi and Mahesh Kannur, will hold a panel discussing the various components of the project and its impact in the region at the Cultural Activity Pavilion at 5:00 p.m. The panel will be followed by a book reading and book signing session in the HBKU Press booth (Hall 2, B42) at 6:00 p.m.
Qatar Germany 2017 Year of Culture is a yearlong program designed to deepen understanding between nations through the mutual exchange of arts, culture, heritage and sports, developed by Qatar Museums in partnership with the Goethe-Institut Gulf Region, the German Embassy in Doha and the Embassy of Qatar in Germany.
To read more, please click
here
.