Wednesday February 21st, 2018 marked the start of the Muscat International Book Fair where Hamad Bin Khalifa University Press (HBKU Press) has a booth representing the publishing house at the regional exhibition that hosts hundreds of other publishing houses from the Gulf and Middle East.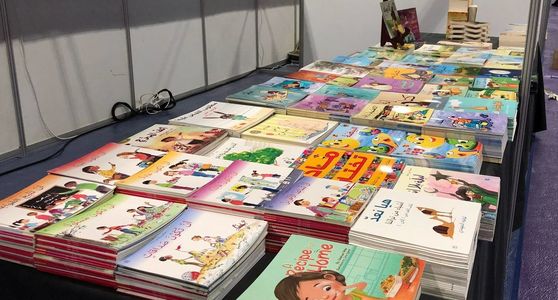 HBKU Press's booth represents over eight years of the publishing house's catalog of acclaimed works and innovative publications. Over 100 titles are showcased, with two high-profile authors scheduled for book signings at the HBKU Press booth.
Best-selling young Adult author, Eissa Abdulla, will be at the HBKU Press booth on 23 February to sign copies of his books Mamlakat Ibreez and Shawk Al Kawadi.
On February 24, Omani author and illustrator Ibtihaj Al-Harthi will hold a book-signing session for her two books published by HBKU Press: Mah and Me and Ghosoun and her Brother, the Gazelle. Al-Harthi both penned and illustrated Mah and Me and was awarded the prestigious Etisalat Award for Arabic Children's Literature in 2015. Ghosoun and her Brother, the Gazelle was illustrated by the talented artist in a typical Omani style bringing the folkloric tale to life.
Another book signing will be held at the HBKU Press booth for Dr. Amal Al-Malki, co-author of Arab Women in Arab News on February 25th. The groundbreaking work of Non-Fiction is the first of its kind to take a look at the distorted representation of Arab women in the media. This book provides systematic answers and it sheds light on a range of concepts through which Arab women can be canvassed, all couched in a lively and accessible exchange between leading experts on gender and human rights.
In addition to that, the complete collection of works by Khaled Hosseini in Arabic, Wa Raddadat Al-Jibal Al- Sada (And the Mountains Echoed), Alf Shamsin Sati'a (A Thousand Splendid Suns), and 'Addaa' Al-Ta'ira Al-Waraqiyya (The Kite Runner) are available as well.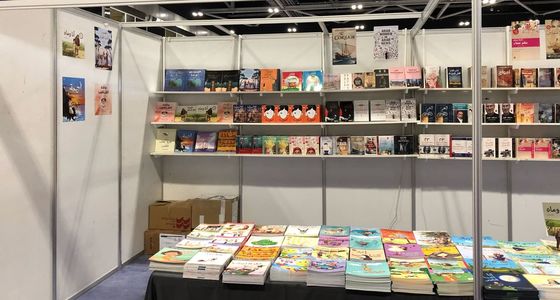 Qatari authors are also highlighted at the fair. Best-selling author, Maryam Al Mansoori, shares her wisdom on how to get ahead in the corporate world in her book, The 4ourth Floor. And the newly released autobiography/memoir of Nasser Al Mohannadi, one of the first Qatari athletes ever to complete and Ironman race, explores how all of us can face life's challenges head on in How to Be an Ironman.
Through its participation in such fairs, HBKU Press aims to maintain its standing as the leading choice for publishing in Qatar, to attract and inspire new authors, illustrators and translators, and to be a cornerstone of Qatar's knowledge-based economy.
HBKU Press will be at the fair for its entirety from 22 February to 3 March, 2018.