Hamad Bin Khalifa University Press (HBKU Press) and Hamad Medical Corporation (HMC) proudly hosted a joint workshop for researchers looking to publish their research in the HMC-sponsored Qatar Medical Journal (QMJ) found on HBKU Press's online academic publishing platform, QScience.com.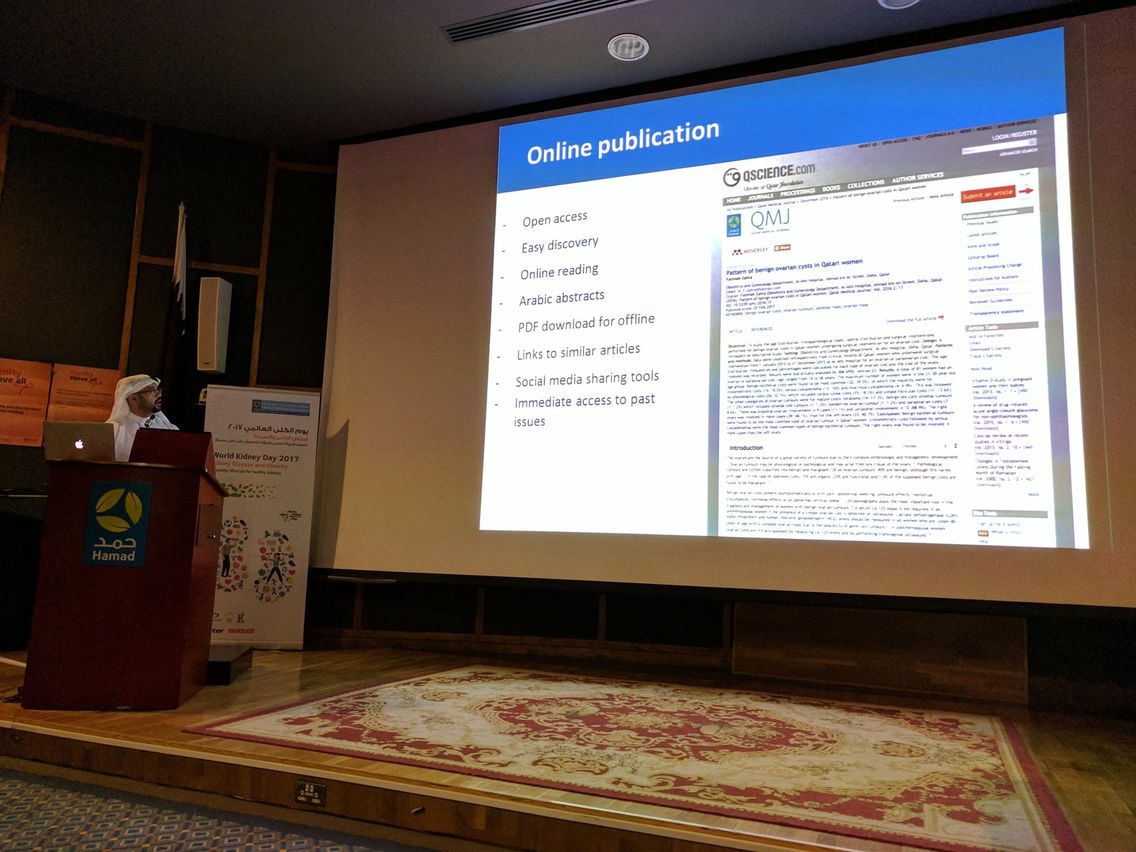 This workshop, which took place on March 15th,2017, marks the second community outreach event hosted by HBKU Press for the academic community in Qatar; the previous one held earlier this month in conjunction with the International Review of Law at Qatar University.
HBKU Press is committed to serving the greater community in which it resides by hosting information sessions and academic workshops that help researchers in any field break into the publishing world and participate and exchange in the wider, global knowledge economy. HBKU Press aims to support and retain local researchers while providing them with the resources and the platform to have their work published by a world-class publishing house founded on international best practices, excellence and innovation.
"Community outreach is an integral part of what we do at HBKU Press," explains Saffiyah Al-Nuaimi, Managing Editor of Qatar Medical Journal. "One of the overall goals of this publishing house is to have a platform where local researchers from the region have the opportunity to contribute to the local and global academic research landscape. That's why our academic publishing platform, QScience.com, was developed under an open access model which allows for authors to share their work freely, with higher access, download and sharing rates, while ensuring proper citation. The entire publishing process with HBKU Press is in line with international standards meant to keep the author and the author's interests at the heart of the publishing process."
The workshop gave participants insight on the proper way to submit research articles to QMJ, how authors can promote their research and work, and the benefits of publishing with HBKU Press.
For the full story, please click
here
.