Hamad Bin Khalifa University (HBKU), a member of Qatar Foundation (QF) for Education, Science and Community Development, invites undergraduate students to apply to its summer research internships. The programs, an initiative by two of HBKU's research institutes - Qatar Biomedical Research Institute (QBRI) and Qatar Computing Research Institute (QCRI) - aim to help build national research capacity by attracting students to the sciences, offering interns the opportunity to learn directly from industry specialists and work on innovative research projects.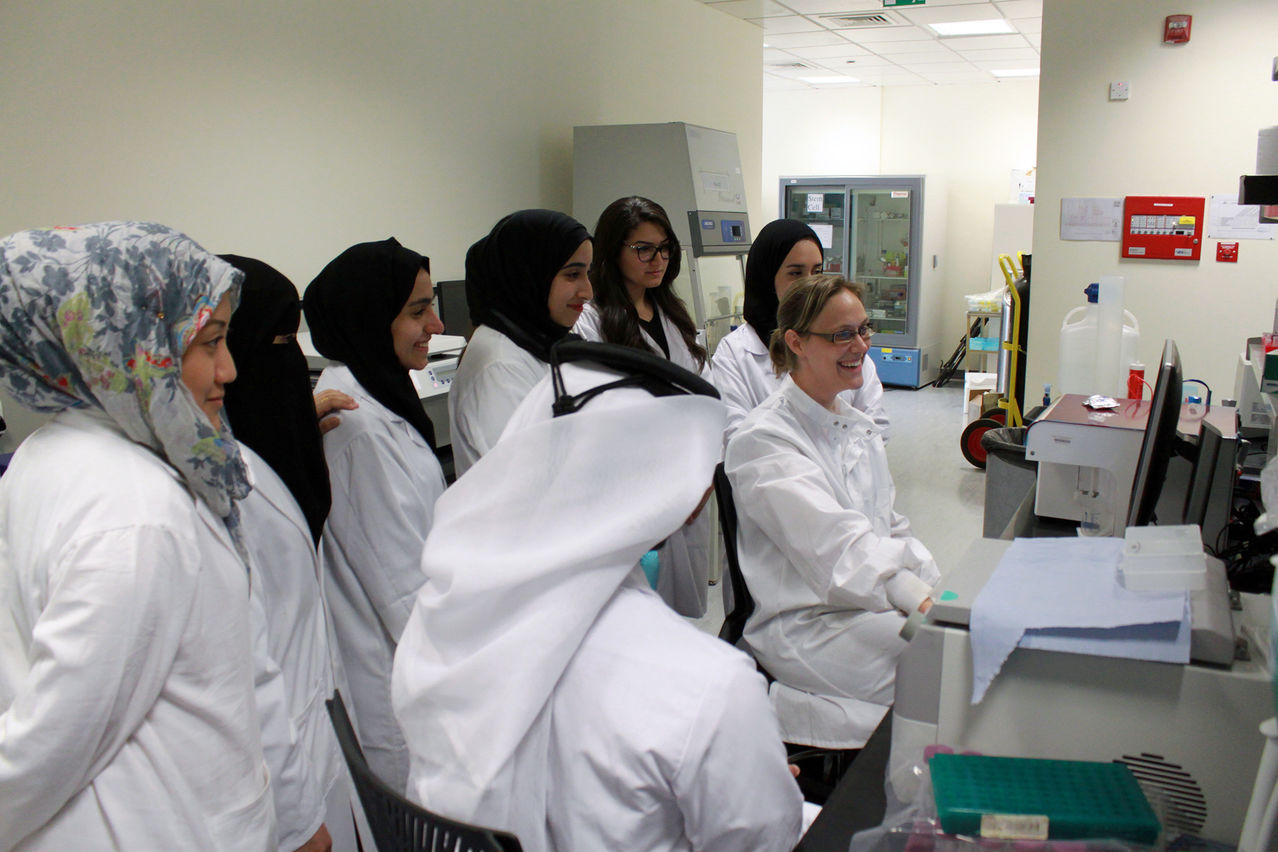 HBKU's third research institute, Qatar Environment and Energy Research Institute (QEERI), offers internships to people interested in pursuing future research in the fields focused on by QEERI throughout the year.
This year's two summer internships will run for seven weeks, starting on May 7th and concluding on June 22nd, and will be individually tailored to fit each student's area of interest. Students interested in participating are asked to apply to the desired program by March 31st.
Interns working within each of the three HBKU research institutes are given the opportunity to spend time at the very heart of Qatar's effort to use scientific innovation to support research objectives outlined in Qatar National Vision 2030.
QBRI's interns will be selected based on their academic achievements and interest in research, and will be offered a unique opportunity to get involved in the institute's research work transforming healthcare and combating Qatar's health challenges. They will conduct hands-on laboratory research under the supervision of QBRI experts; directly contributing to research on cancer, diabetes and neurological disorders. A range of educational and professional development activities will also be built into interns' schedules to enhance their training and enrich their experience.
The internship programs at HBKU's three research institutes continue to build talent for national development objectives, across their economic, environmental, human and social dimensions. Such opportunities to gain practical experience complement the theoretical instruction HBKU provides across disciplines, and speak to the University's efforts in meeting local needs and global trends.
Students interested in learning more about the HBKU summer research internships are invited to visit
http://www.qbri.org.qa/internship/srp
,
http://www.qcri.com/join-us/intern-with-us/summer-internships
.
For the full story, please click
here
.