Hamad Bin Khalifa University (HBKU), a member of Qatar Foundation (QF), hosted a public lecture titled 'Education and the Blockade: Challenges and Opportunities'. The lecture was held on Thursday, October 12, with Mr. Daniel J. Martin, president of Seattle Pacific University, as the main speaker.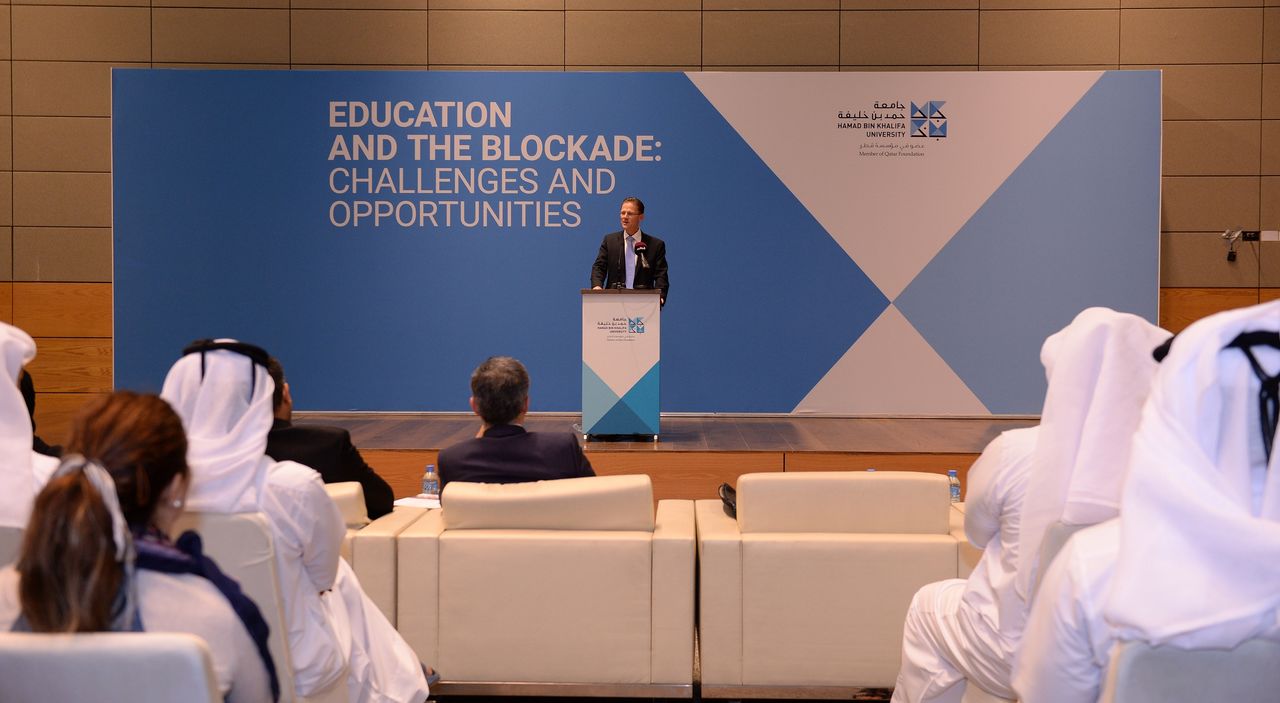 Held at the Education City Student Center, President Martin's lecture focused on the evolving role of the education sector in light of the illegal blockade on Qatar, highlighting the primary value of education in the advancement of societies. This call for lauding the power of education is in line with HBKU's commitment to excellence and continuous capacity building efforts, by hosting renowned scholars and holding public lectures, and availing new insights to public discourse, which supports the development of the nation, region, and beyond.
Speaking on the importance of education in relation to the development of society, Mr. Martin commented: "This is my second visit to the country, coming here with a delegation from our university to explore potential partnerships between Seattle and Qatar. It's a wonderful opportunity to gather with academics from different parts of the world, to share mutual interests, insights and common goals on the impact of education on our society. We will continue to strive towards cultivating a diverse academic environment for our young generation."

In the lecture, Mr. Martin commended Qatar Foundation's and HBKU's progressive mandate in providing first-grade education, emphasizing the growing demand for higher education all around the world, and fueling Qatar's advancement.He expressed confidence in Qatar's ability to emerge out of the crisis stronger than ever, describing the resilience shown by Qataris as unlike that of any other nation.
Among the challenges highlighted by Mr. Martin were disrupted alliances and partnerships, which he said inhibit higher education from being a place where innovative solutions can be developed. Other challenges include inadequate access to students. He also spoke of numerous opportunities, including possibilities for enhanced partnerships on an international level, as well as promoting the use of technology to counter impaired access to education.
Commenting on the lecture, Dr. Ahmad M. Hasnah, president of HBKU, said: "The current political situation in the region is a topic of international interest; therefore, it is essential that educational institutions in Qatar explore the crisis through an analytical lens."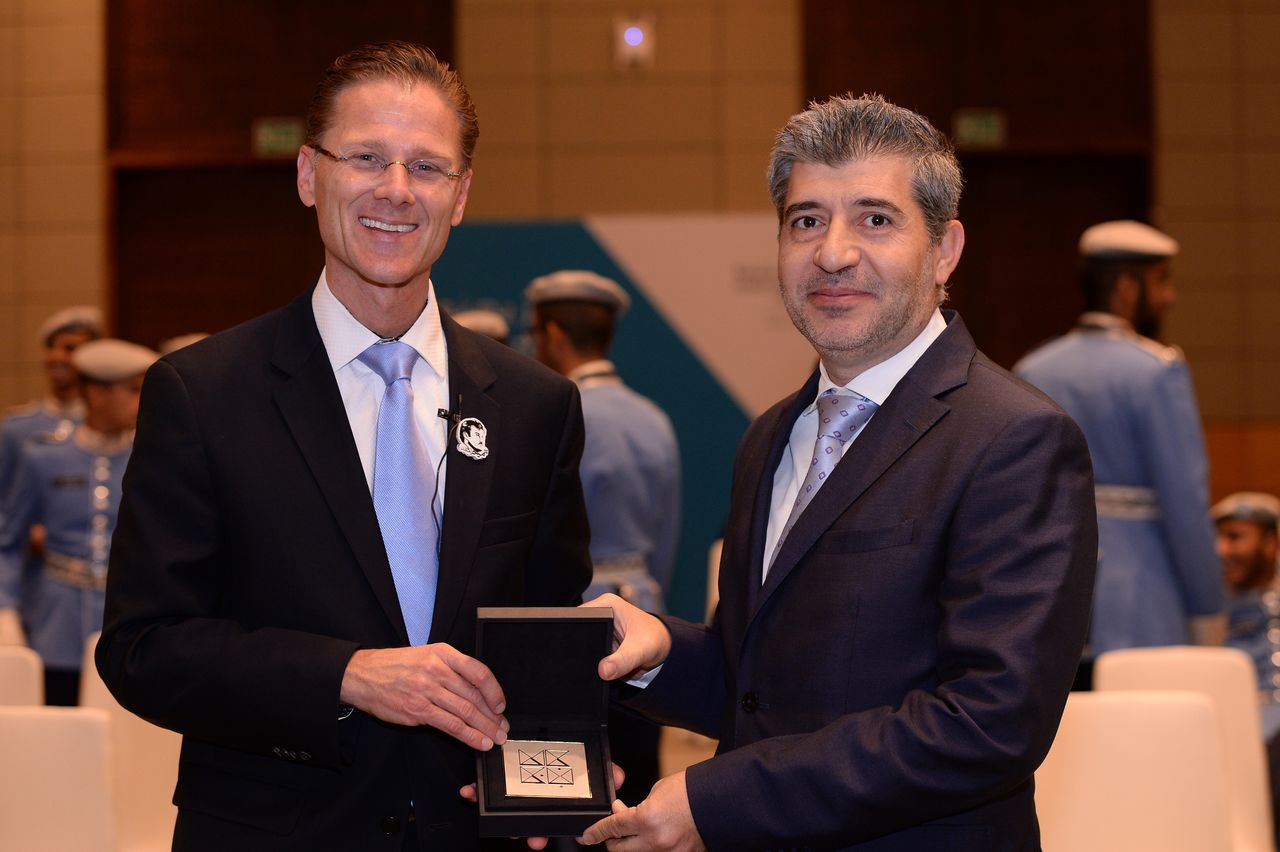 "By hosting informative lectures and seminars on the blockade, we are giving community members an opportunity to engage with leading experts on the topic, enabling them to understand the critical role of education and its importance in fostering a politically conscious society."
This lecture is among a series of talks that were conducted at HBKU to promote a better understanding of the GCC crisis. These lectures are all open to the public.