Hamad bin Khalifa University (HBKU) recognized five students of its partner universities at the 2015 President's Award Ceremony.Award winners, all senior students graduating this year, are noted for their academic excellence and outstanding service within and beyond Education City.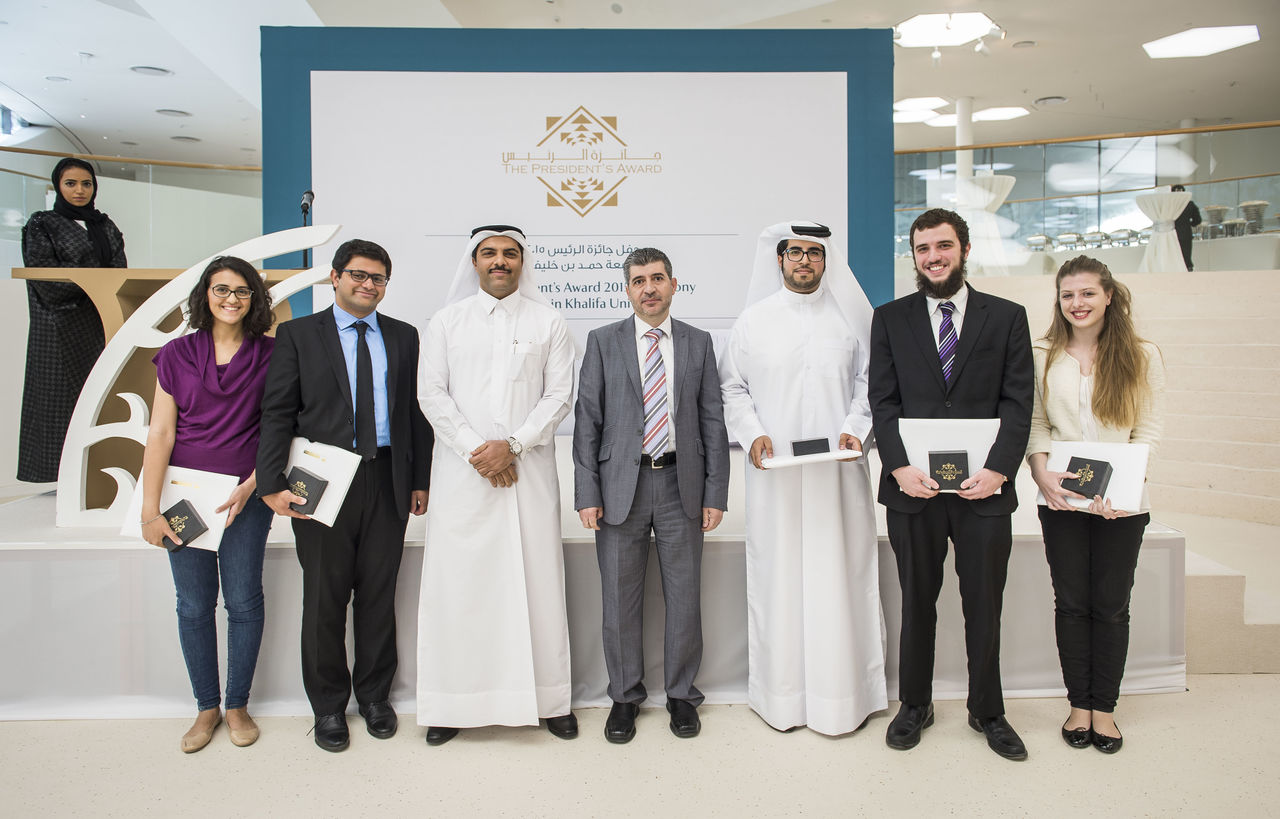 Held at the new building of HBKU's Qatar Faculty of Islamic Studies, on Thursday, 30 April, award winners were presented with certificates of achievement and commemorative medallions by Dr Ahmed Hasnah, President of HBKU, and Dr Khalid Al-Khanji, Vice-President of Student Affairs at HBKU.
The recipients of the 2015 President's award are: Ibrahim Sultan AlHashmi (Northwestern University in Qatar), Marium Saeed (Northwestern University in Qatar), Noha Fahmy (Virginia Commonwealth University in Qatar), Tarek Alhariri (Carnegie Melon University in Qatar), and Ayman Al Jurdi (Weill Cornell Medical College in Qatar).
Nineteen students with a grade point average of 3.6 and above were nominated for the President's Award 2015 by the deans of their respective universities. Potential finalists then completed an evaluation process during which they had an opportunity to explain to the selection committee how they created a positive impact on the community through their out-of-class involvement, and what they gained from those experiences.
For the full story, please
click here
.