Hamad bin Khalifa University (HBKU), a member of Qatar Foundation, held a special event to honor Dr. Aisha Al Mannai, Director of the Muhammad Bin Hamad Al Thani Center for Muslim Contribution to Civilization at the research university.
The appreciation event took place at the HBKU Student Center and served to celebrate Dr. Al Mannai's considerable contribution to Qatari society.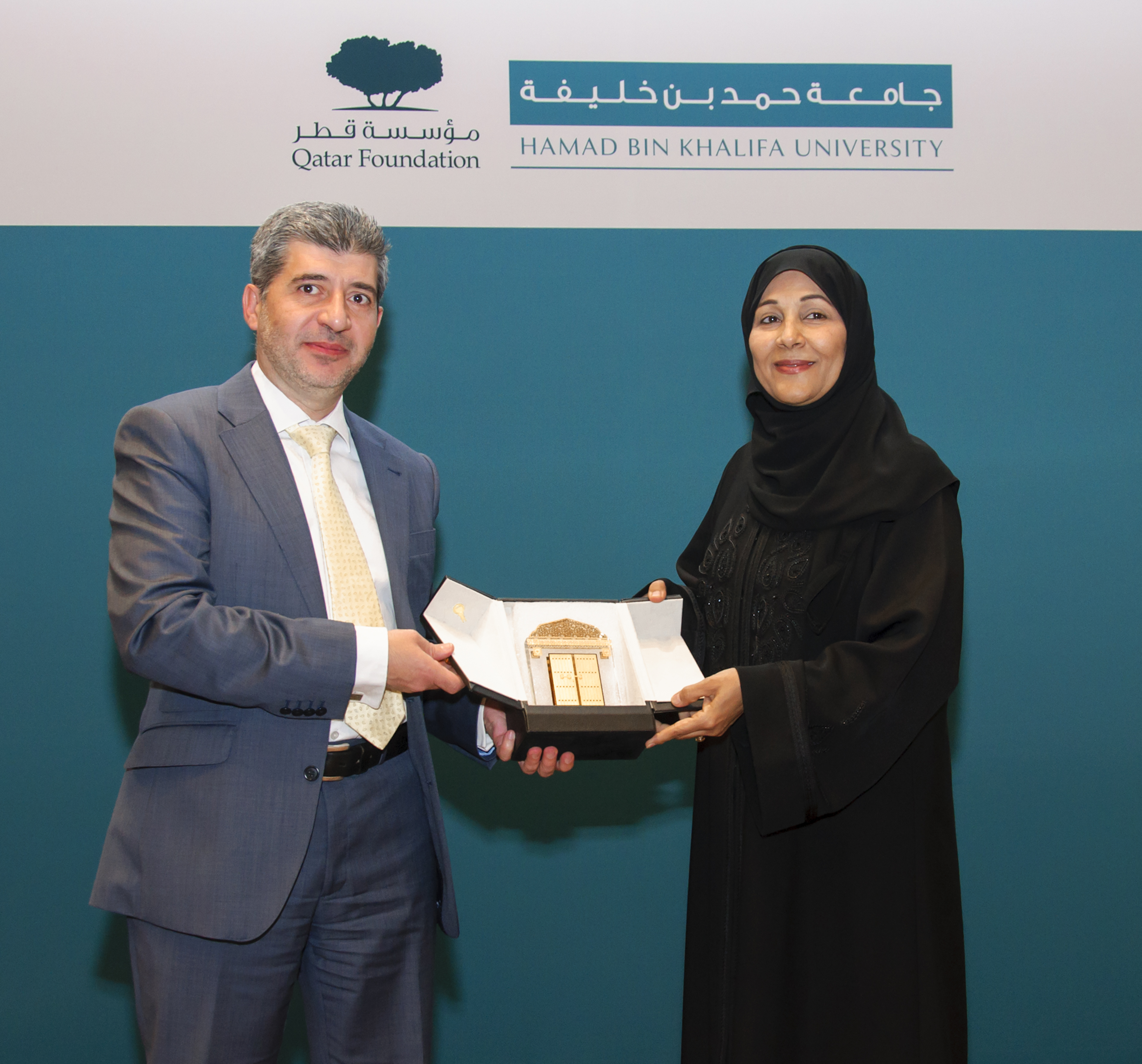 Dr. Al Mannai recently received two prestigious awards relating to her humanitarian and community work. She became a recipient of the International Federation of Red Cross and Red Crescent Societies' Henry Davison Award, in recognition to her outstanding commitment to humanitarianism. Specifically, the award highlights Dr. Aisha's role in building a culture of charitable and voluntary work among members of the Qatari community.
Dr. Al Mannai was also one of the Qatari winners recognized at the 1st GCC Excellence Awards, held at the beginning of December 2015. The new awards were presented to people who have made significant contribution in the GCC to areas such as science, medicine, industry, literature, politics and diplomacy, economics, and philanthropy.
Speaking at the honoring event in front of an audience of invited guests that included senior representatives from across HBKU's colleges and research institutes, Dr. Ahmad Hasnah, President of HBKU, said: "It is my pleasure to stand before you to honor Dr. Aisha Al-Mannai, a dear member of our Hamad bin Khalifa University family, for her great achievements locally, regionally and globally. At the personal, academic and societal levels, we look to her as being someone who sets an example for all of us to follow, and we wish her every future success."