Hamad bin Khalifa University (HBKU) held a Graduate Open House for prospective students on Monday, 8 February at 6:00 pm at the HBKU Student Center.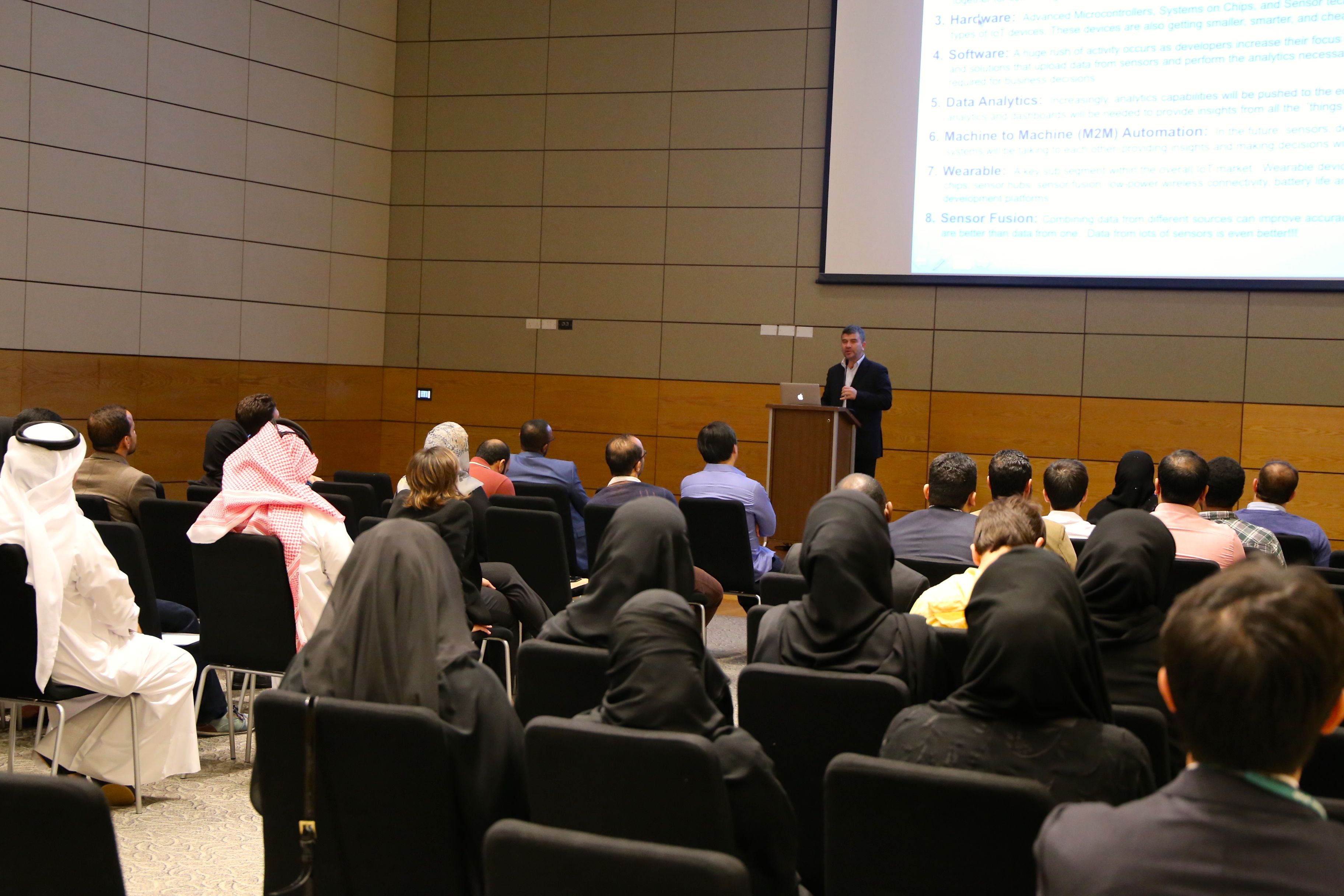 Attendees had the chance to hear about the university's diverse multidisciplinary programs and were offered the unique opportunity to enjoy sample lectures given by HBKU professors.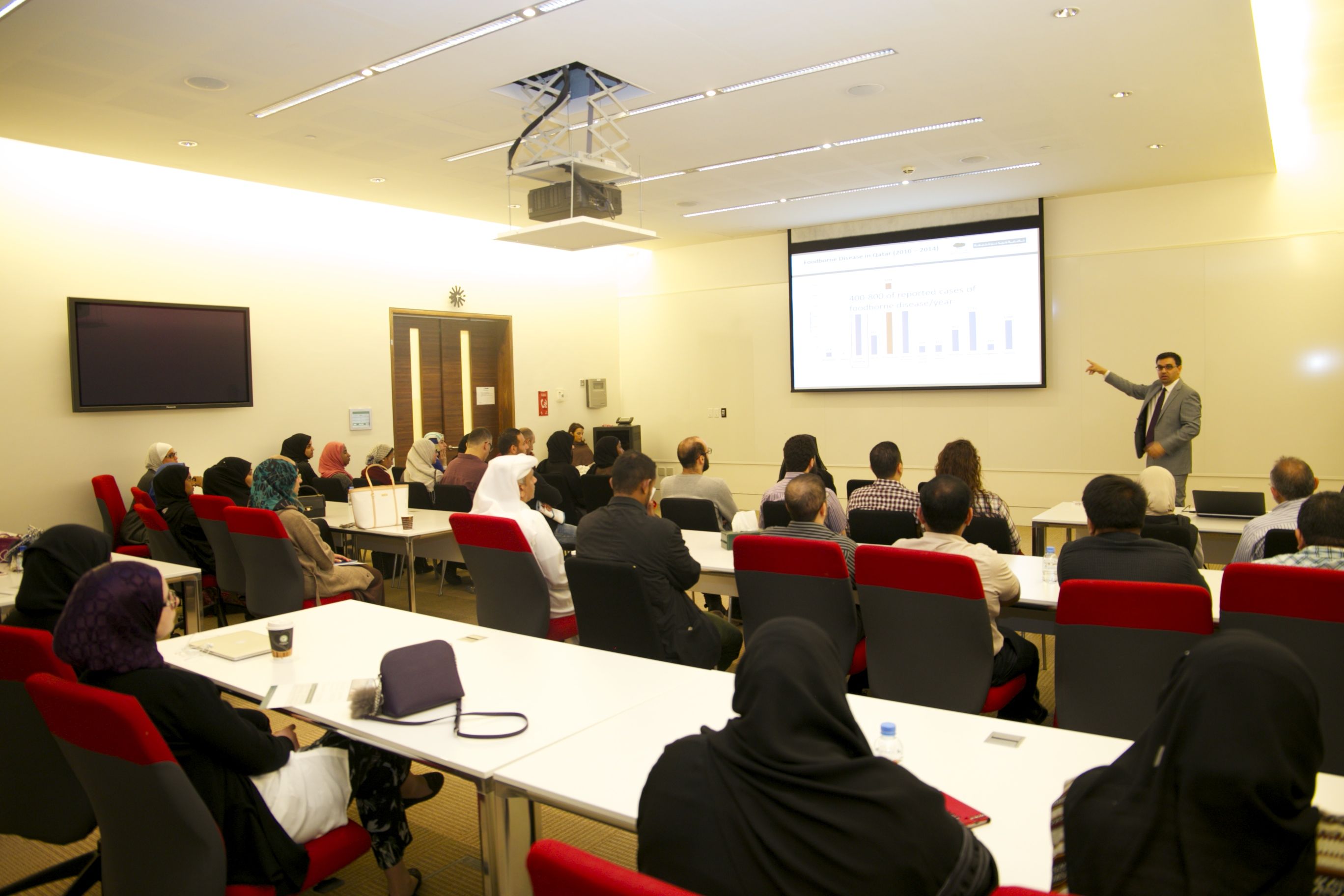 The sample lectures covered such diverse topics as food safety and outbreak investigation, how basic science can be used to combat the spread of disease, the role of design and innovation in sustainability, translation in the modern world, constitutional law, and how computing changed our lives.
Speaking at the event, Dr. Imed Gallouzi, a professor of Life Sciences at HBKU, said: "These events are important because they give us the chance not only to talk about what we teach in our programs but to show how we teach."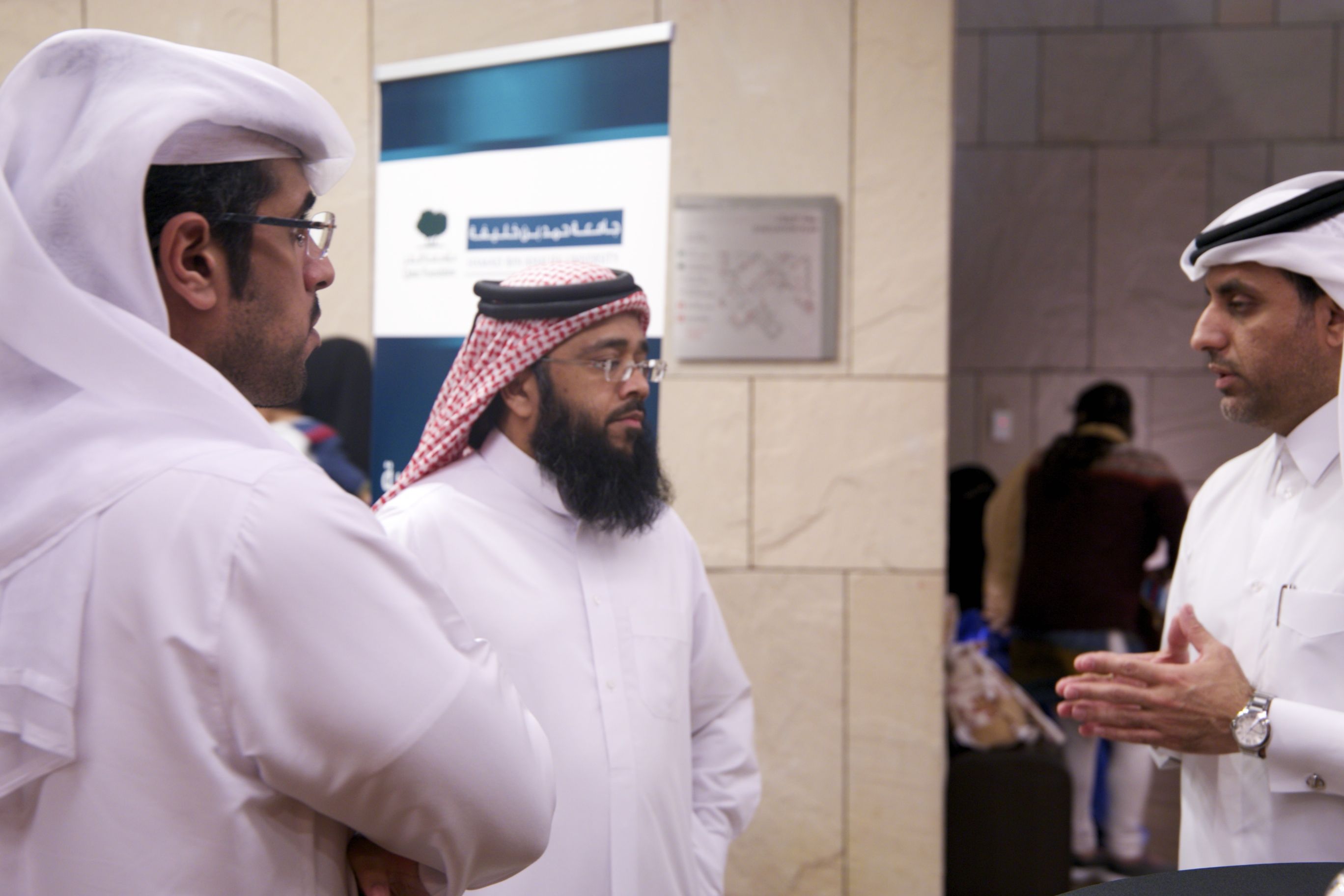 The Graduate Open House offered attendees the opportunity to be among the first to hear about four proposed programs that HBKU hopes to launch in the future: a Doctorate (Ph.D.) in Computer Science and Engineering, Master of Science (M.S.) degrees in Bioengineering, Cybersecurity, and Data Science and Engineering.
Prospective students were introduced to a range of graduate programs spanning Sustainable Energy, Biological and Biomedical Science, Law, Public Health, Audiovisual Translation, Public Policy in Islam, Islamic Finance, and Urban Design and Architecture in Islamic Societies. The breadth of subjects is targeted to match the educational, social and economic goals of Qatar National Vision 2030.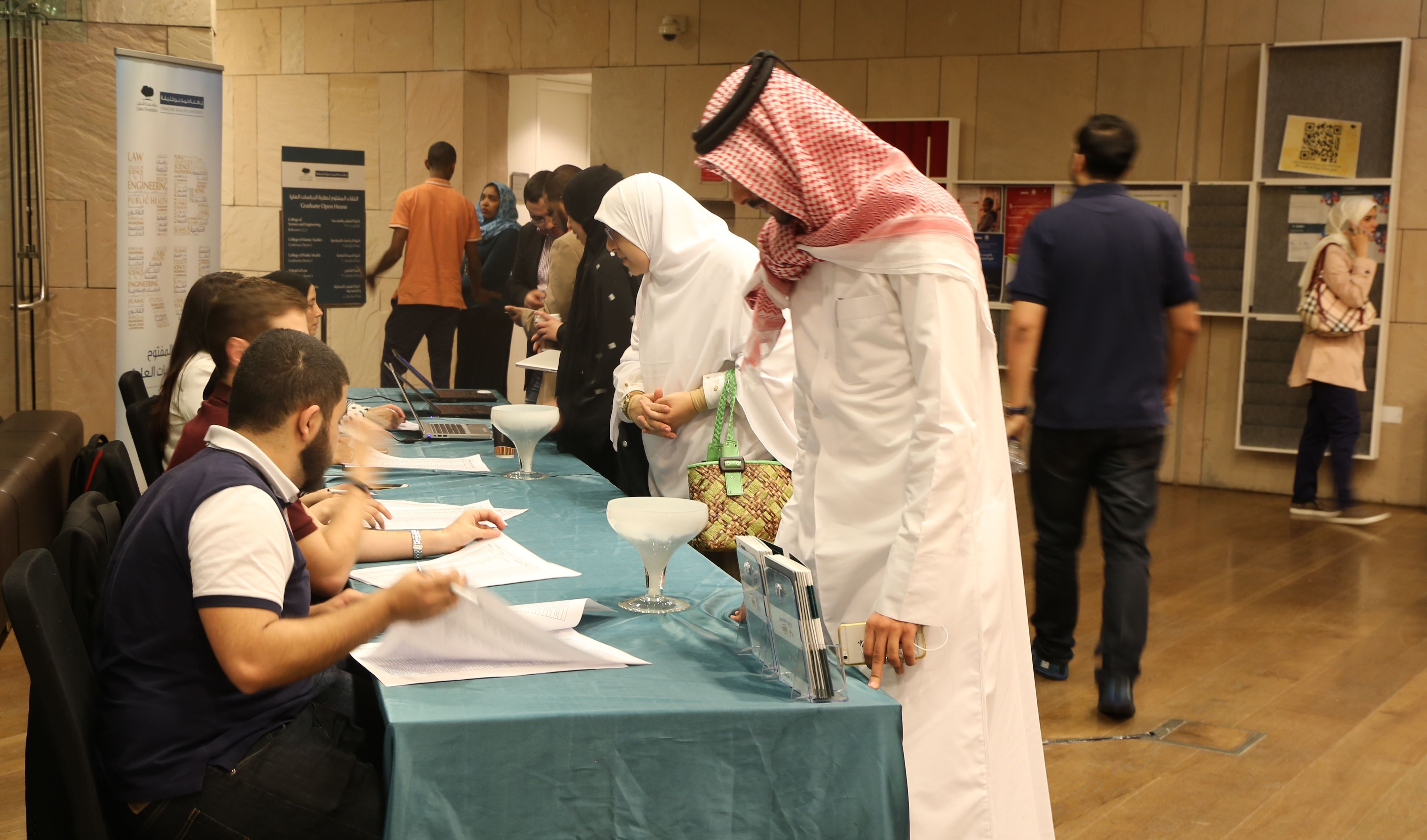 With HBKU's main 2016 admissions deadline fast approaching, members of the university's admissions team were on hand at the event to offer advice and guidance to those interested in joining the university's expanding student population.
Dr. Khaled Ben Letaief, Provost of HBKU, commented: "In a relatively short period of time, we have attracted world-class faculty to share their knowledge with our growing student body. By offering sample lectures at our Graduate Open House, we wanted to give attendees a glimpse of the work being done by our professors in educating tomorrow's leaders."
For the full story, please
click here.