After participating in the final stage of Huawei ICT Skill Competition Middle East, Hamad Bin Khalifa University's (HBKU) College of Science and Engineering (CSE) graduate student, Dabeeruddin Syed, returned from the People's Republic of China this week, with the Qatar team having won the tournament's Excellence Prize.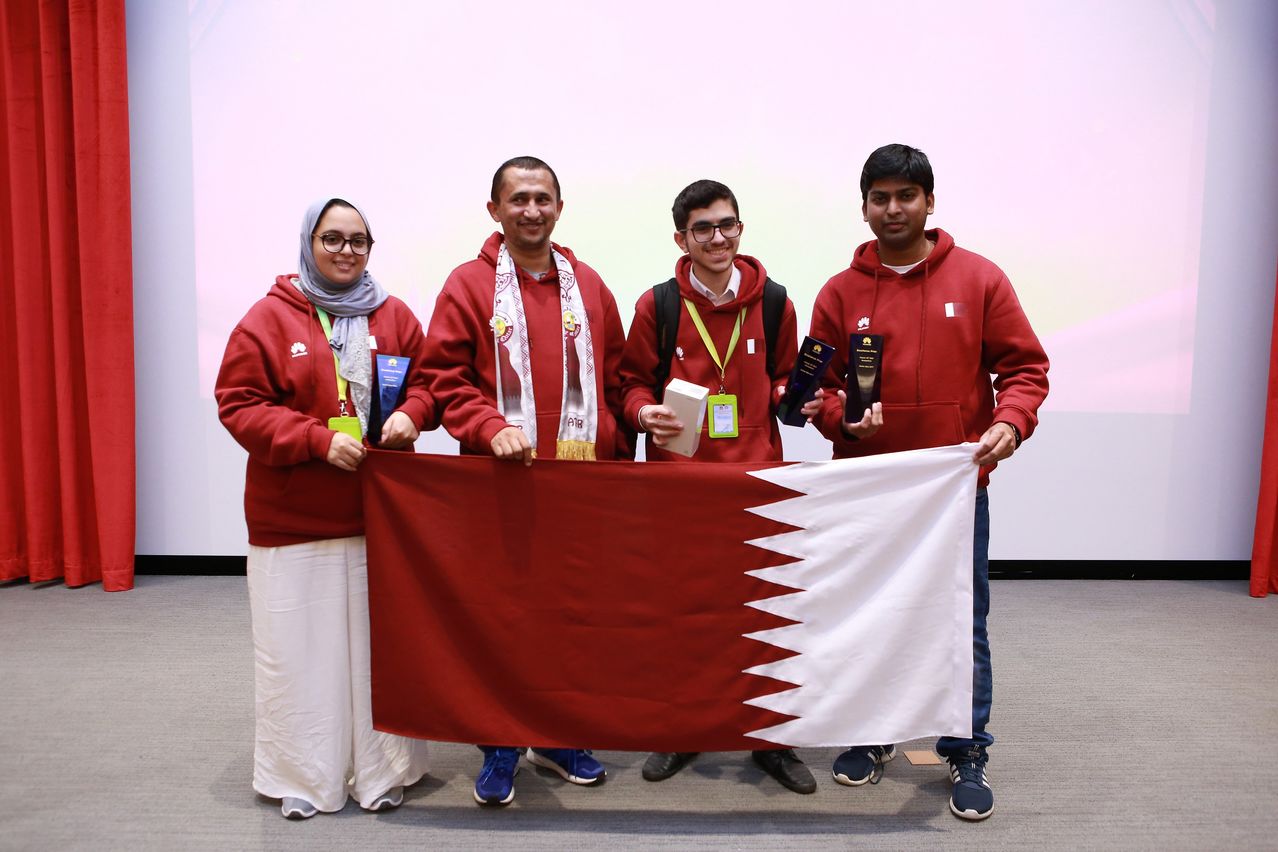 Following their success at a national level in Qatar, Dabeeruddin and his two teammates from Qatar University and the Community College of Qatar, had travelled to Shenzen to partake in the grand finale of the regionally coordinated initiative.
In this stage, participants from 10 countries had the unique opportunity to gain hands-on experience in tackling some of the industry's most complex challenges.
Mentor to the HBKU's international qualifier and a professor at CSE, Dr. Amine Bermak said: "One of our key priorities at the University is to keep our students abreast of the top trends in their respective industries, which helps them develop a skillset that is relevant to the job market. Huawei Technologies was a great partner to work with because they are a global leader in the communications field. We want our students to play a key role in shaping the future of technology-related industries, creating a positive impact on both Qatar and the world."
In laboratories situated inside Huawei Technologies' headquarters in Shenzen, the Qatar team worked on a simulated scenario involving both theoretical and practical exam components. The complex eight-hour test necessitated competitors to demonstrate working knowledge of firewalls, cloud computing, switching, routing, and network security. They were awarded the Excellence Prize for their efforts in the final ceremony, which was attended by high-ranking government officials and senior representatives from participating countries' embassies and consulates.
Describing his takeaway from the three-month journey in the international program, Dabeeruddin said: "My most memorable moment was the successful completion of the exam – it showed me that my professors and the quality of education at HBKU had effectively equipped me with all the necessary skills and technical knowledge I need to take on an expert-level and international competition. I was particularly honored that, while in China, I could represent the State of Qatar and give back to my community."
To read more, click
here
.