Hamad bin Khalifa University (HBKU) celebrated the culmination of the Schools Counselors Career Advice training program, delivered in partnership with Bedaya Centre for Entrepreneurship and Career Development and the Supreme Education Council (SEC).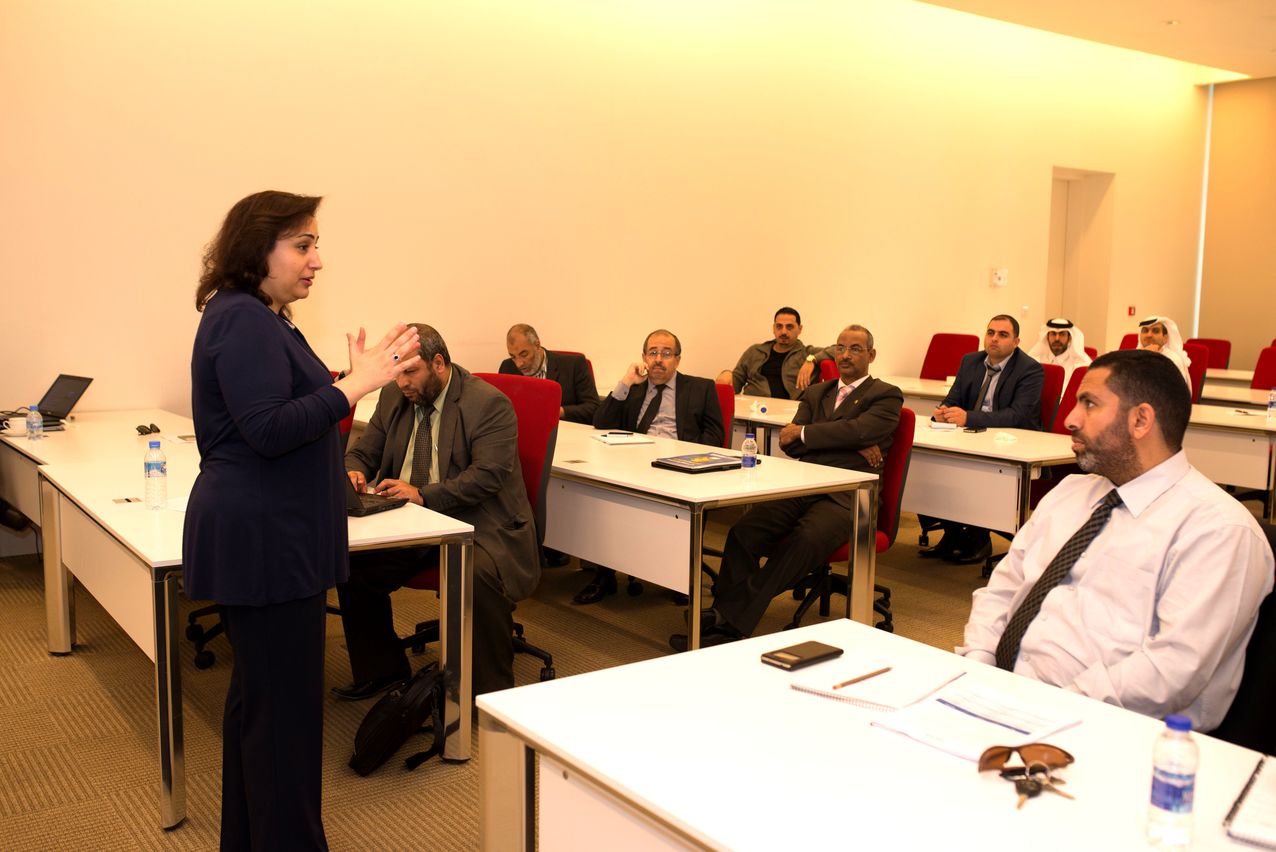 The program, launched in October 2014, aims to inform school counselors about the fundamental tools of career and academic counseling and to offer insight into the latest developments in the field.
During the program, which was the first of its kind to be delivered in Arabic, participating counselors from both independent and private schools had the opportunity to discuss relevant strategies to understand students' needs, as well as the latest developments in student guidance techniques. Additionally, participants shared their ideas on how best to encourage informed decision-making about future academic and career plans.
The five-month program offered lectures, group work, and school visits, as well as six modules, including sessions on social learning and cognitive theory, growth and development theory, and career counseling. The final session took place on 10 March at the HBKU Student Center and introduced the latest counseling tools.
The program was also an opportunity for this first cohort of counselors from schools across the country to network with each other and share their views on how to develop effective outreach programs for students, focusing on the ethical and professional standards of the profession.
For the full story, please
click here
.