As Qatar's education landscape continues to develop, it becomes crucial to create and sustain an academic environment that is both equitable and inclusive by making universities accessible to people with disabilities.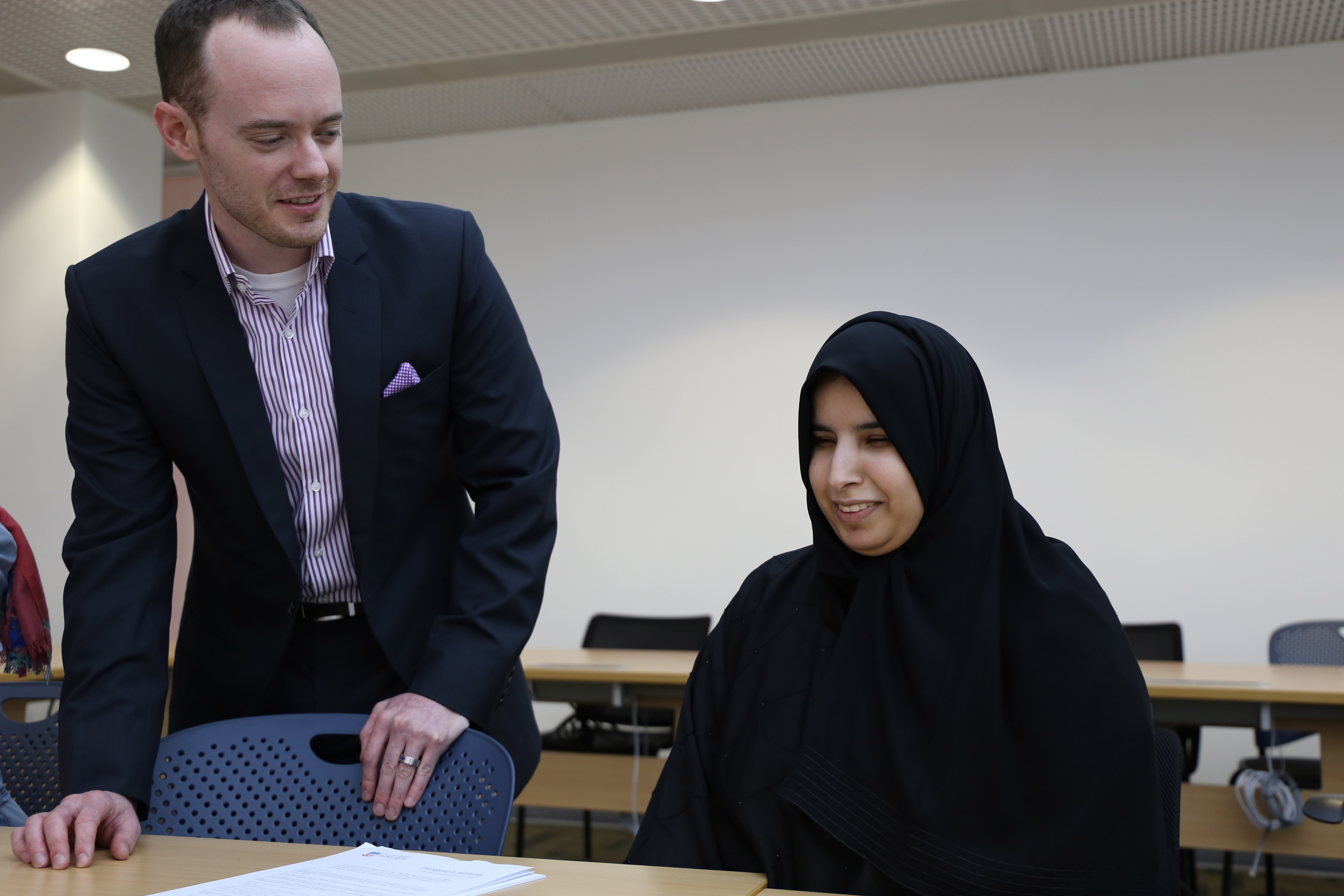 Hamad bin Khalifa University (HBKU) is one university that seeks to not only provide students with a welcoming and supportive environment, but also the administrative and logistical help to aid those with disabilities who are interested in their programs.
Kholoud Abu-Sharida, had a passion for languages and was encouraged by a friend to apply to HBKU's program in translation studies, offered through the university's Translation and Interpreting Institute (TII).
Mentioning her concern during the application process, she said, "I often don't know if people are going to accept me with my disability or not. Sometimes they have concerns about finding resources, but I thank God for the Translation and Interpreting Institute - they accepted me, welcomed me, and have been willing to adjust to meet my needs."
After pursuing an undergraduate degree in English and mass communications, Abu-Sharida began to work as a script-writer at
Al Jazeera Children's Channel
in 2013. Eager to continue her studies, she was drawn to the program at TII in order to challenge herself and in the hope of being an inspiration, not only to her siblings, but also others who are blind.
Dr Nicholas Goodbody, one of Kholoud's professors at TII, noted, "Kholoud was accepted onto the MA in Translation Studies program because of her academic record and her strong interest in translation. In class, we give her the same opportunities to develop her knowledge as we do to everyone else. We of course make accommodations for her specific needs, but they are in no way a barrier to her getting the most out of the program – it simply gives her a unique perspective on translation."
Committed to helping its students unlock their potential, HBKU is currently accepting applications for its fall 2016 intake across a wide range of programs.
For the full story, please
click here.