Hamad Bin Khalifa University (HBKU), a member of Qatar Foundation (QF), celebrated the graduation of its largest class to date at the HBKU Student Center in Education City, on Sunday, April 30. The university conferred degrees on 148 graduates in the presence Her Excellency Sheikha Hind bint Hamad Al Thani, Chief Executive Officer and Vice Chairperson of QF, and Chairperson of HBKU's Board of Trustees.

Also present were government ministers, ambassadors, representatives of QF leadership and members of HBKU's Board of Trustees, as well as faculty, family and friends of the graduating students.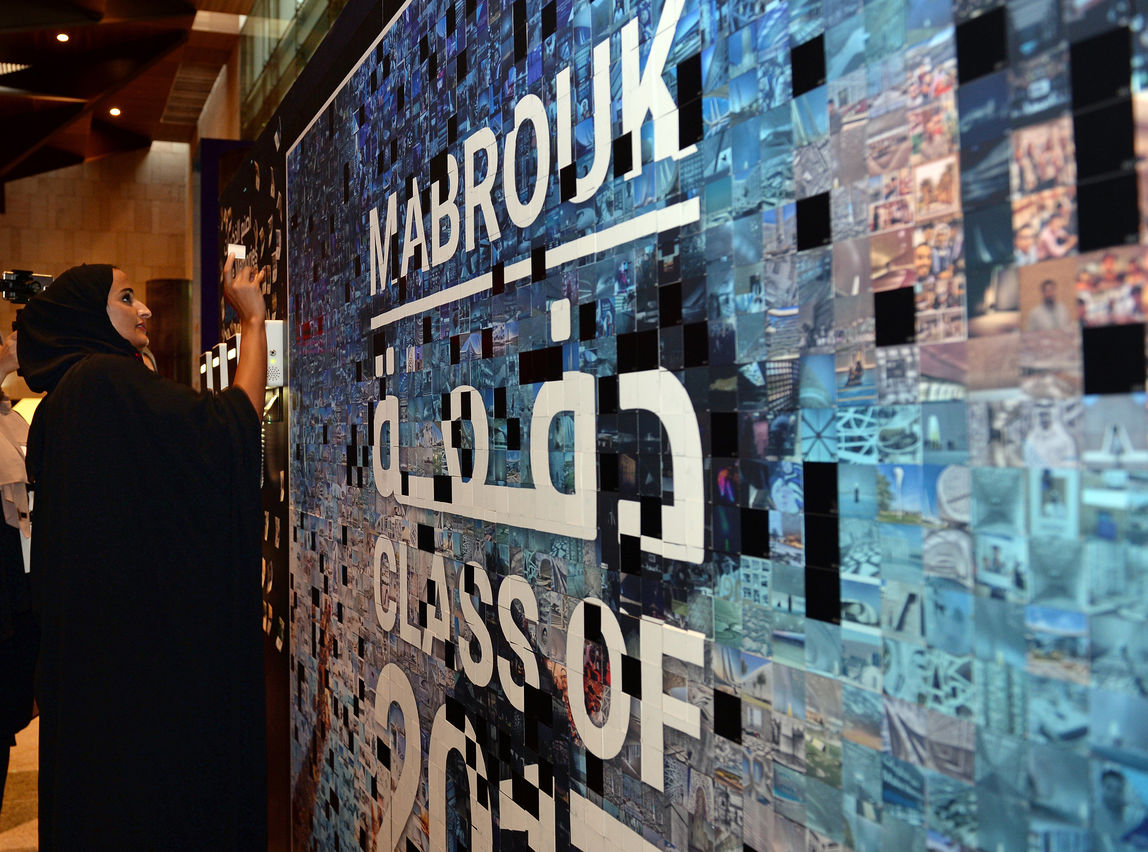 HBKU Class of 2017 is significantly larger than last year's 111, and is almost double the number of students of its first graduating class in 2014 – numbers that bear witness not only to the university's rapid growth, but to the increasing demand for pioneering higher education.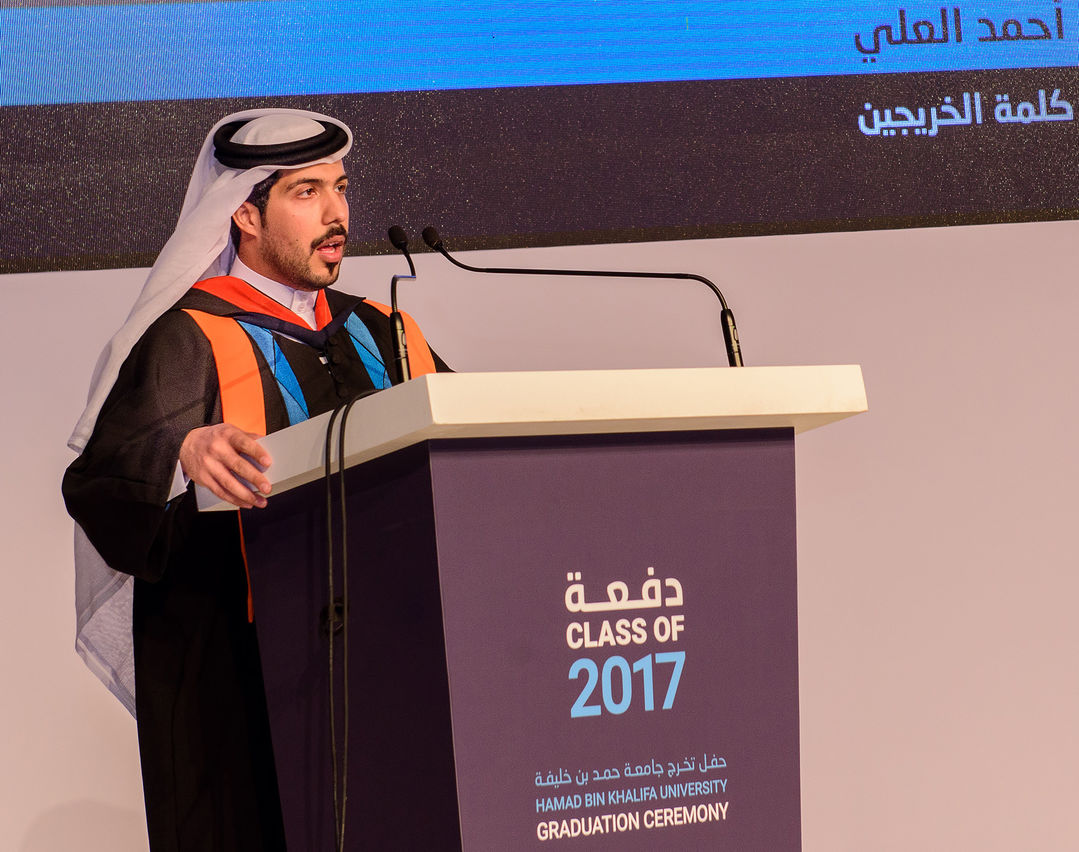 In another milestone for the university, this year's class marks the graduation of the first 17 students from HBKU's College of Science and Engineering master's programmes in Biological and Biomedical Sciences (BBS), Sustainable Energy, and Sustainable Environment. Also graduating were 87 students from the College of Islamic Studies, 18 from the College of Humanities and Social Sciences, and 26 with an Executive Master in Energy and Resources.
Thirty seven countries are represented in this year's class, including over 40 percent Qataris. The high percentage of Qatari graduates is reflected in several of HBKU's programmes, such as the Executive Master in Energy and Resources programme, which includes 92 percent graduating Qataris, and the Master of Arts in Public Policy in Islam programme with 48 percent of Qatari graduates. Graduating students this year are fairly evenly split across gender lines, with women accounting for 49 percent of the total.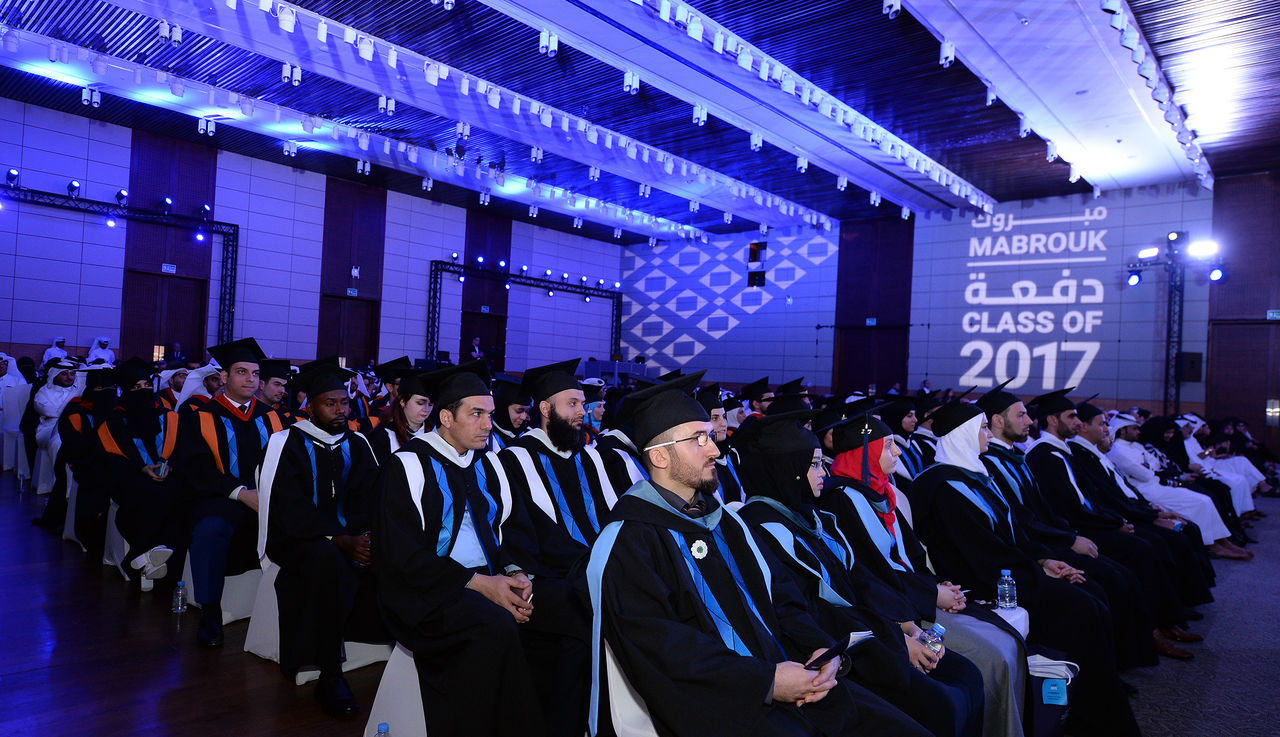 This year's HBKU graduation ceremony featured Chaker Khazaal as its keynote speaker. The Palestinian-Canadian is the author of the Confessions of a War Child trilogy and is editor in chief of StepFeed and YallaFeed. In his speech, Khazaal inspired the graduates to dream big, saying: "An achievement is an idea once dreamt that turned into reality with hard work, persistence and redefining possibilities. Today, you are ambassadors for the power of dreaming by becoming graduates and ambassadors for your university, for your country, and for our region."
To find out more about HBKU, please visit
www.hbku.edu.qa
.
For the full story, please click
here
.