Hamad bin Khalifa University (HBKU) recently brought together students, faculty, and staff from the Education City community for the 3rd Annual Takreem Awards.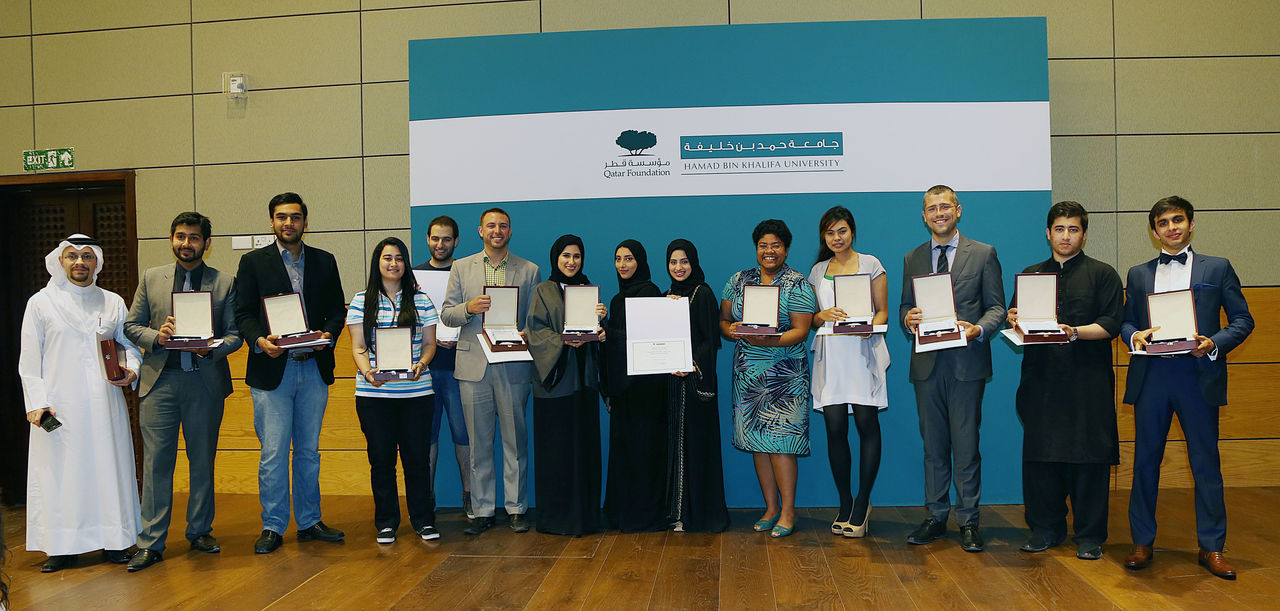 The award ceremony, held on 14 April at the HBKU Student Center, recognized achievements from the past academic year and served as a rallying point for community members to engage and inspire each other towards further success.This year, 12 awards were presented in the areas of leadership, community service, healthy sportsmanship, academic success, diversity, and sustainability.
The award ceremony was the largest yet and saw over 100 nominations. Award winners were identified not only by their contributions to the collaborative spirit at Education City, but also for their commitment to ethical action, innovative thinking, and civic engagement.
Bilal Shakir, a Georgetown University School of Foreign Service in Qatar '15 student, affiliated with Not Your Average Spring Break (NYASB), accepted the award for Service Project of the Year.
Other award winners included Siwon Kim (Promising First Year Student), Francine Dingaslan (Student Leader of the Year), and Ali Najeeb (Athlete of the Year).
A Georgetown University School of Foreign Service in Qatar alumnus, Basil Mahfouz, was recognized with the Safeer Award for his continued involvement in local and international events, ongoing participation in EC community events and activities, and professional career track record of leadership skills.
For the full story, please
click here
.