In the presence of Her Highness Sheikha Moza bint Nasser, Chairperson of Qatar Foundation (QF), and Her Excellency Sheikha Hind bint Hamad Al Thani, Vice Chairperson and CEO of QF, 111 students from the Class of 2016 become HBKU's newest graduates at a ceremony held on 1 May.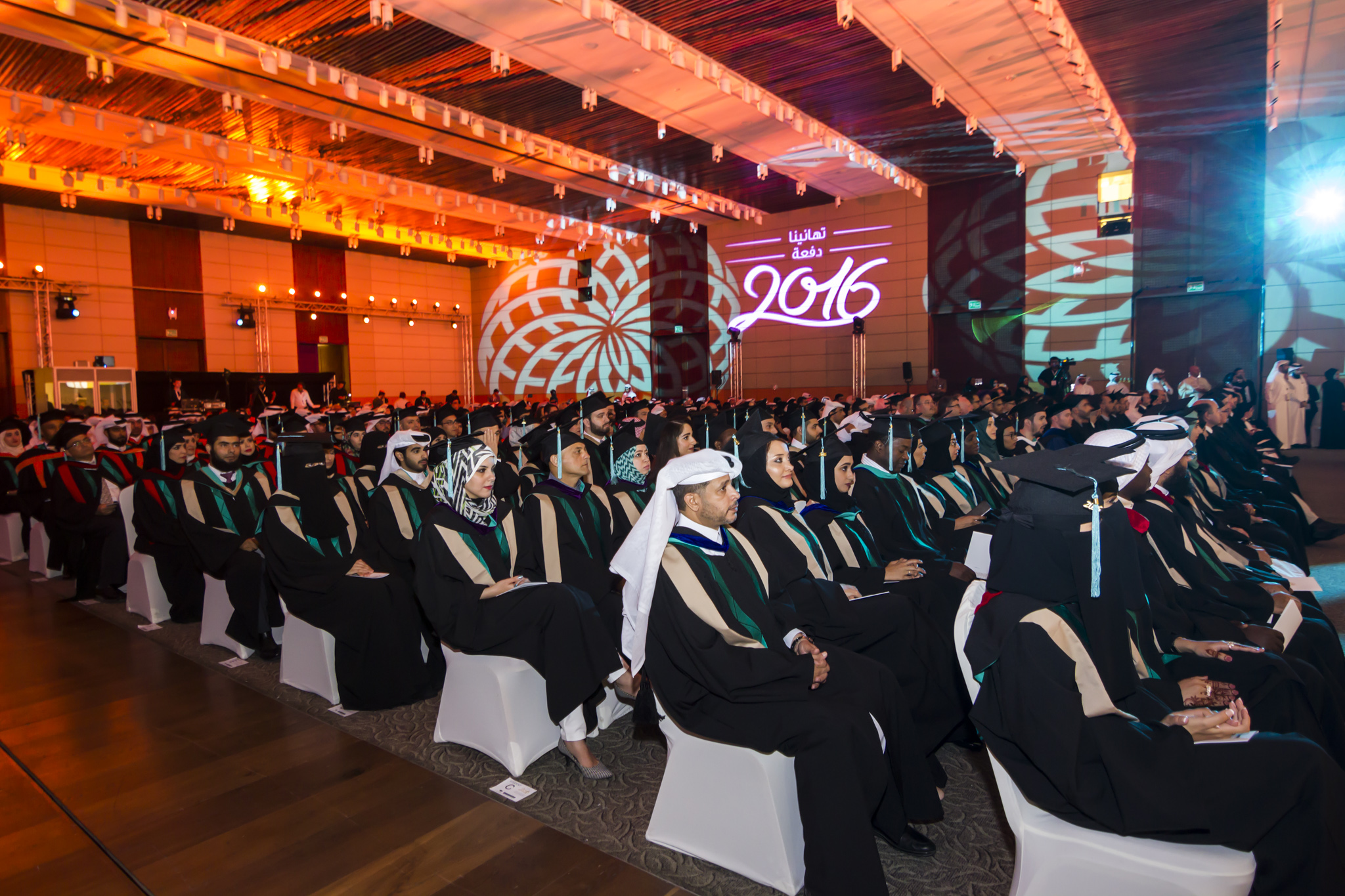 This year's class has 55% Qataris, an increase from 48% in 2015, and includes representatives from 29 countries. Within HBKU's graduating class, there are 52 graduates from HBKU's Qatar Faculty of Islamic Studies (QFIS), 43 from the College of Science and Engineering, and 16 from the College of Humanities and Social Sciences.
The graduating students were joined at the ceremony by their families and friends, and faculty and staff of the University. Honored guests included ministers, ambassadors, and deans of HBKU's partner universities.
700 people witnessed the graduation ceremony, including Her Highness Sheikha Moza, who last year was herself one of the graduating class, receiving a Master of Arts in Public Policy in Islam.
This year's graduates included the inaugural class of the Master of Arts in Audiovisual Translation program, who began their degrees in August 2014.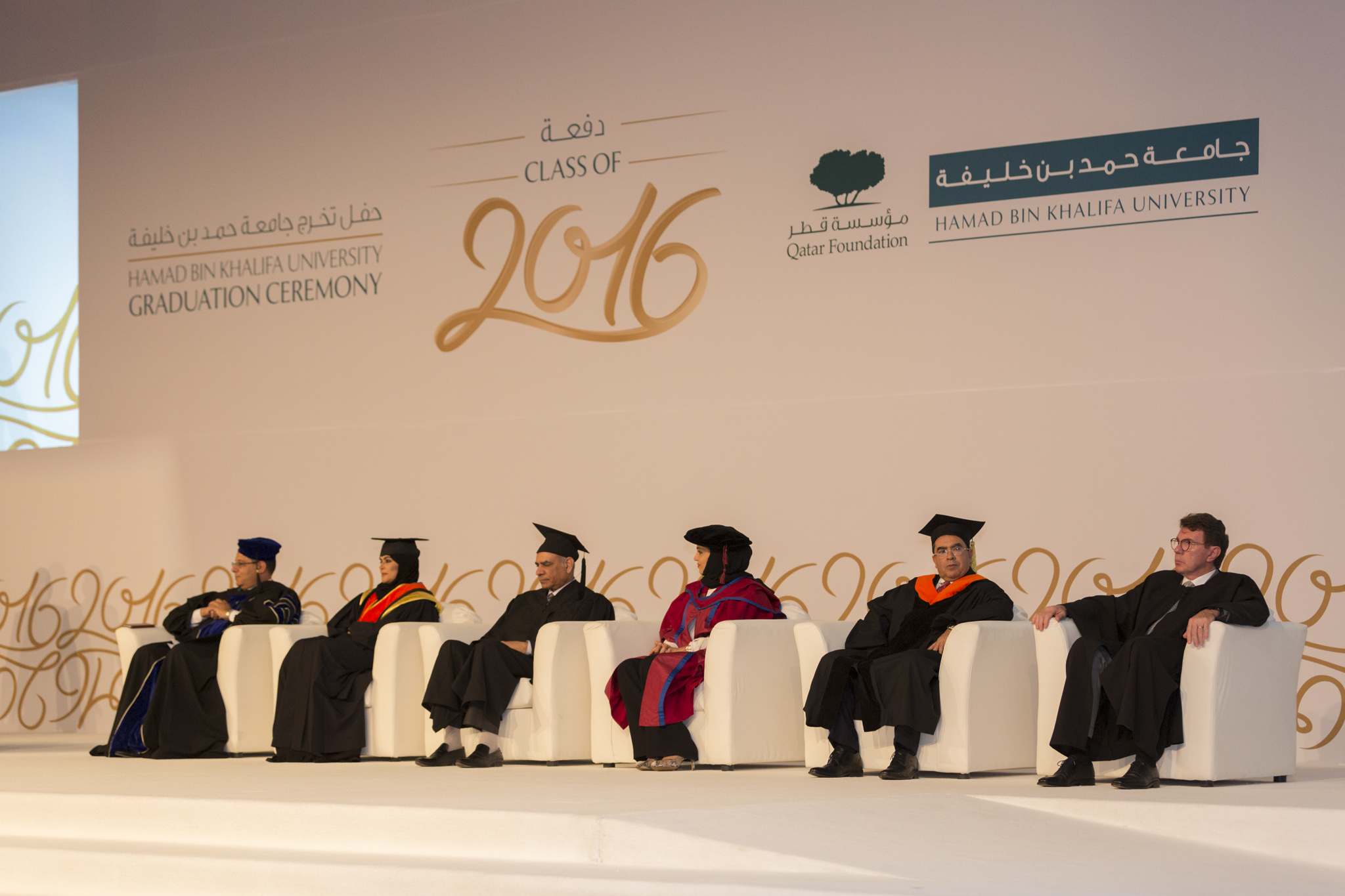 Also graduating was the second batch of students with an Executive Master in Energy and Resources (E&R) and the third cohort of graduates with a Master of Arts in Translation Studies. A significant number of students from QFIS also participated in the ceremony, graduating from a variety of master's degree programs in the fields of Islamic Studies and Islamic Finance.
All of HBKU's Class of 2016 studied at master's level. At the ceremony, graduates shared their delight at successfully completing one of the advanced degrees offered by the university.
More than three hundred students have now graduated from HBKU. Looking to the future, the first batch of students to complete master's degrees in sustainable energy, sustainable environment, and in biological and biomedical science at HBKU will graduate in 2017.