Hamad Bin Khalifa University's (HBKU) College of Islamic Studies (CIS) and the Qatar Financial Centre (QFC) Authority jointly organized and hosted a roundtable on Islamic finance, titled Sharia Governance in a Globalized World, from October 3 to 5 at HBKU's campus in Education City. The roundtable featured over 50 experts comprising sharia scholars, Islamic finance professionals, academics, practitioners, and regulators.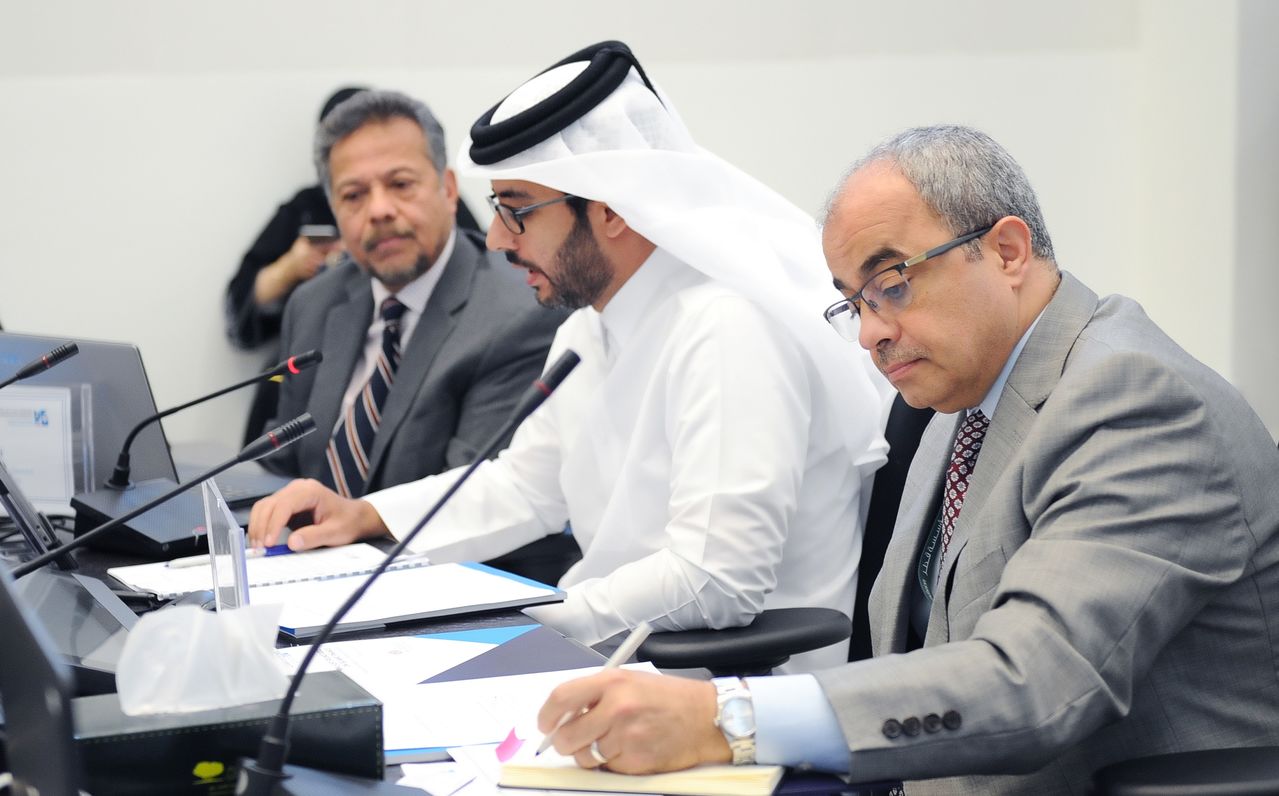 Within CIS, the Center for Islamic Economics and Finance (CIEF) oversaw the organization of the roundtable. CIEF is dedicated to the study of relationships between the Islamic faith and economic phenomena pertaining to the behavior of individuals, institutions, and markets.
In addition to being organized by HBKU and the QFC Authority, the roundtable was also supported by the Qatar National Research (QNRF), under the Conference and Workshop Sponsorship Program (CWSP). QNRF's sponsorship strengthened the stakeholders' commitment to the roundtable, especially as all three organizations contribute to achieving a shared vision.
The event was the first activation of a three-year collaborative agreement between HBKU and the QFC Authority to contribute and cooperate in the field of Islamic finance and business. Signed earlier in September, the agreement saw senior officials from the University and the QFC Authority agree to create and facilitate an open dialogue and a deeper understanding of Islamic finance and sharia law through a series of programs and initiatives.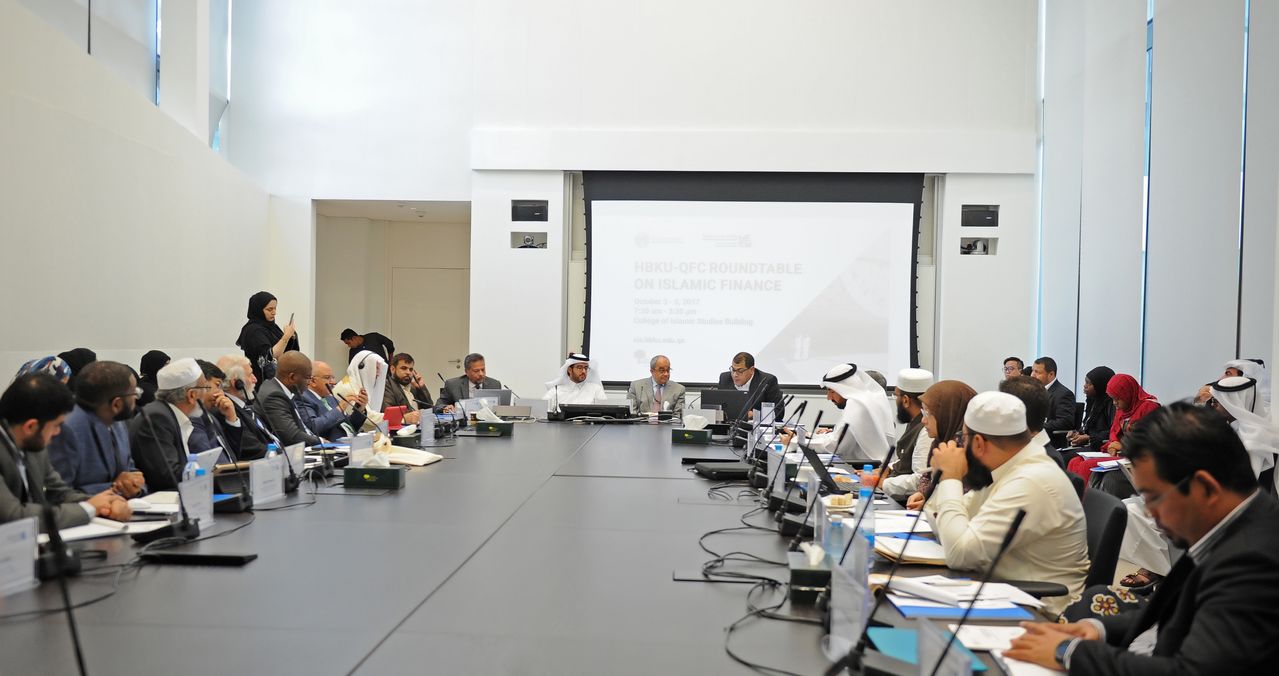 At the roundtable, thought leaders from across the fields of Islamic banking, finance and economics gave talks and presented papers on topics related to sharia governance in Islamic finance. Issues regarding Islamic jurisprudence were discussed as well as contemporary best practices in the corporate governance of banks. Some participants offered proposals on reforming models of sharia governance of Islamic banks, which may lead to the further alignment of the Islamic financial architecture with the global sustainable development agenda.
The collaborative agreement between the two parties aims to strengthen the ties between the QFC Authority and the University, who are both committed to playing a leading role in the human, social and economic development of Qatar and its people. As an industry that accounts for a quarter of the banking activity in Qatar, Islamic finance is becoming an increasingly popular strategic tool in the region, to help facilitate the financial inclusion and human development goals of society.
CIS also offers a postgraduate degree in Islamic finance. To learn more the activities at HBKU's College of Islamic Studies, visit
hbku.edu.qa/en/cis
.
To read more, please click
here
.