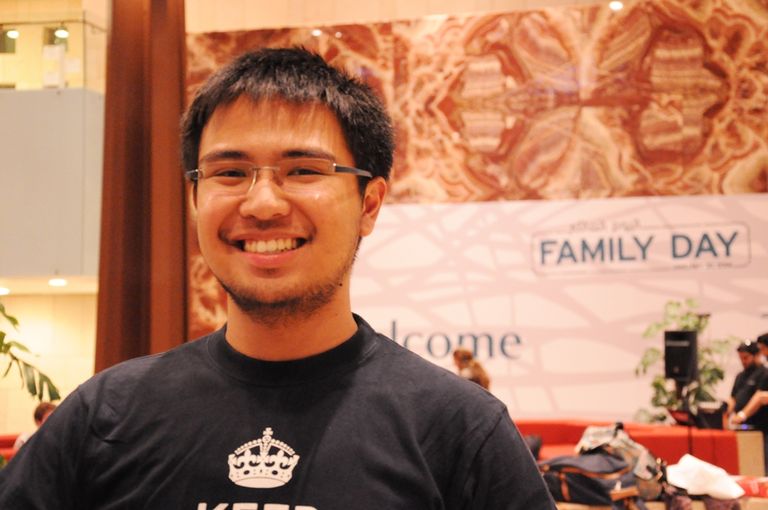 Hamad bin Khalifa University (HBKU) organized its 6th annual Family Day event for students and their families on 30 January.
The yearly celebration, coordinated by the HBKU Student Affairs team, in collaboration with HBKU's partner universities, is designed to engage and encourage students to explore the variety of opportunities available at Qatar Foundation to achieve the best university experience.
HBKU Family Day, which took place at the HBKU Student Center, included participation from HBKU's partner universities: Virginia Commonwealth University in Qatar (VCUQatar), Weill Cornell Medical College in Qatar (WCMC-Q), Texas A&M University at Qatar (TAMUQ), Carnegie Mellon University in Qatar (CMUQ), Georgetown University School of Foreign Service (SFS-Q), and Northwestern University in Qatar (NU-Q).
Qatar Foundation's Academic Bridge Program was also represented. The Universities allowed parents and students to interact and speak about learning both inside and outside the classroom.
"Family Day is not only a great way for families to learn about their student's day to day lives here in Education City," said Melissa Winter Jan, Assistant Director of Campus Life at HBKU, "but it is also an opportunity for students to further introduce to their families their community within Education City. With events that illustrate the academic exploration and knowledge growth that our universities are known for, and recreational activities that allow students and their families to create wonderful memories here together, this is one of our most widely enjoyed events."
For the full story, please
click here
.