Hamad Bin Khalifa University (HBKU), a member of Qatar Foundation for Science, Education, and Community Development, and the Kuwait Institute for Scientific Research (KISR) signed a five-year partnership agreement, cementing a commitment to collaborate on and fund joint research projects between them. The partnership aims to advance initiatives between the two Gulf countries and the strong commitment to the shared vision between Qatar and Kuwait.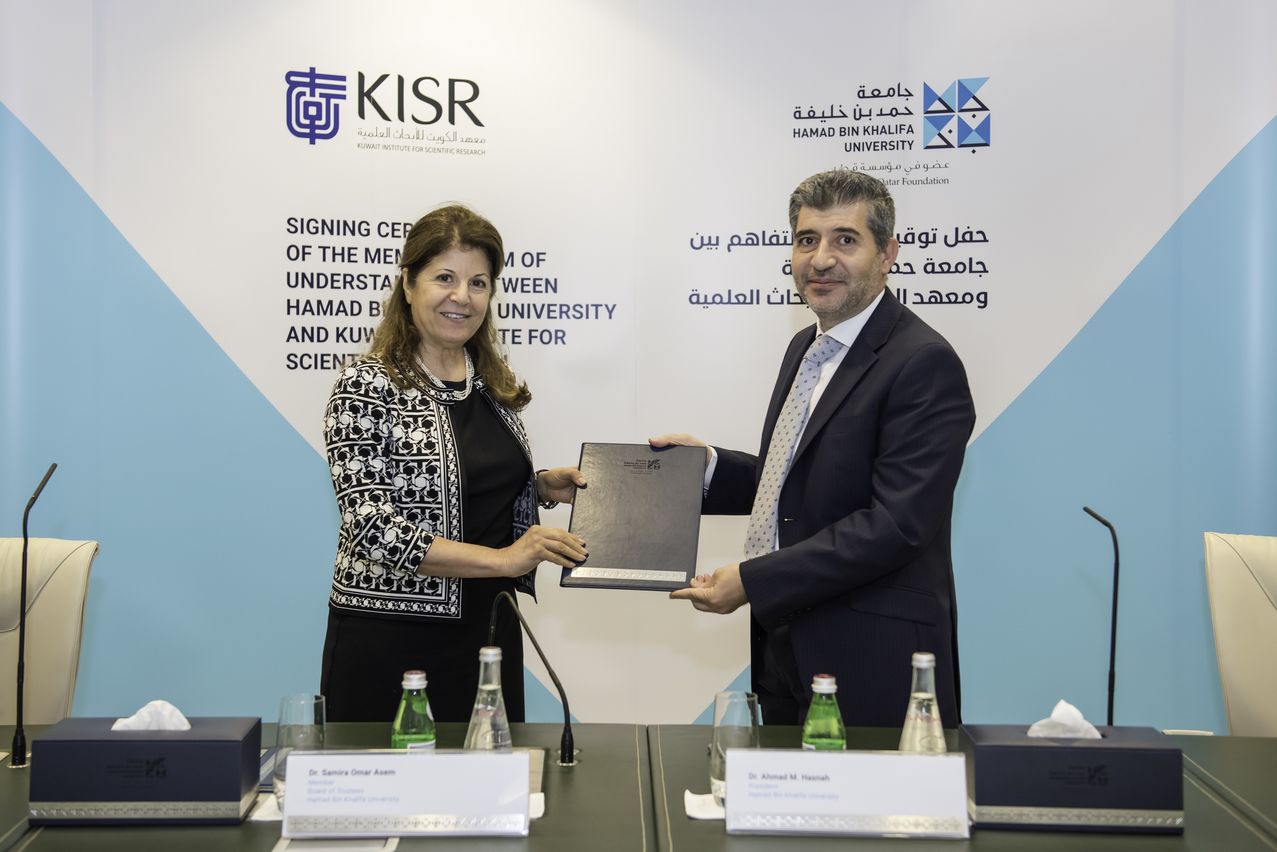 The agreement was signed by Dr. Ahmad M. Hasnah, president of HBKU, and Dr. Samira Omar, director general of KISR, marking the establishment of a joint committee for cooperation, to oversee the implementation of the provisions of the agreement, and to agree on future projects going forward.
The collaboration means that both institutions will coordinate efforts to facilitate an encouraging environment for innovative minds to conduct scientific research. This will materialize through the provision of training, funding, laboratories, as well as other resources. In addition, both entities have pledged faculty supervisors to assist in assessing graduate theses and projects of the other institution.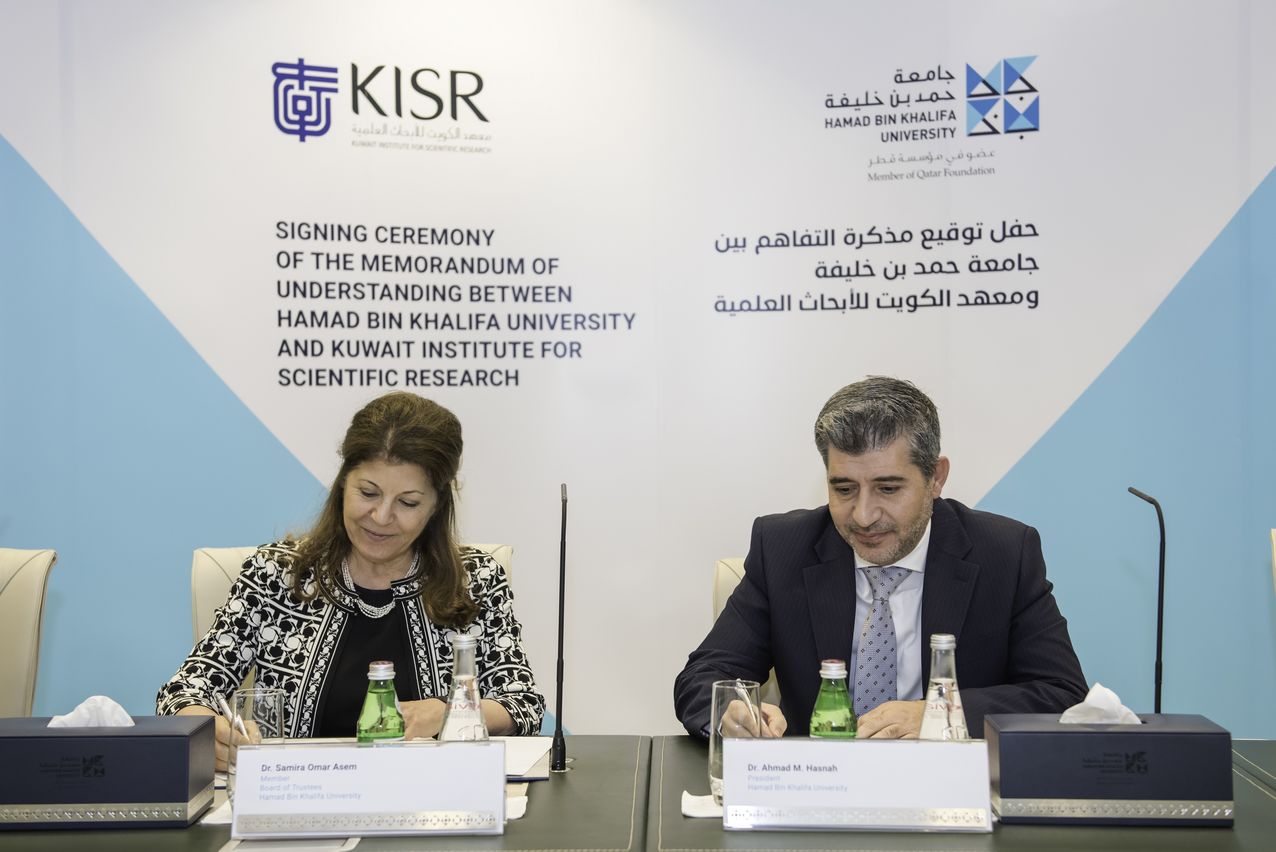 Commenting on the new partnership, Dr. Hasnah said: "HBKU's strategic vision is built upon the foundational pillars of innovation and developing partnerships that facilitate and encourage a unique learning ecosystem for our scholars, researchers and students. Our partnership with KISR advances our common objective to address environment, energy and water security challenges, which are critical to Qatar and the region. The agreement also amplifies our intent as a leading academic institution to build on regional partnerships that have an impact locally and globally."
The agreement also includes a comprehensive arrangement of joint-commitment initiatives that facilitate student research through a variety of supportive measures, including funding, provision of faculty supervisors, exchange opportunities, and more that seeks to yield a successful and fruitful partnership.
The HBKU – KISR agreement is the first agreement between HBKU and the Kuwaiti institution, and confirms the university's unwavering commitment to pursue solid, regional partnerships.
To read more, please click
here
.