Hamad Bin Khalifa University (HBKU), a member of Qatar Foundation for Science, Education and Community Development, and ExxonMobil Research Qatar (EMRQ) signed a Memorandum of Understanding (MoU) on October 3, 2017, forging a commitment to advance science and technology through research and development in Qatar. This partnership aims to strengthen the cooperation between the two parties through the exchange of knowledge, student opportunities and academic development programs.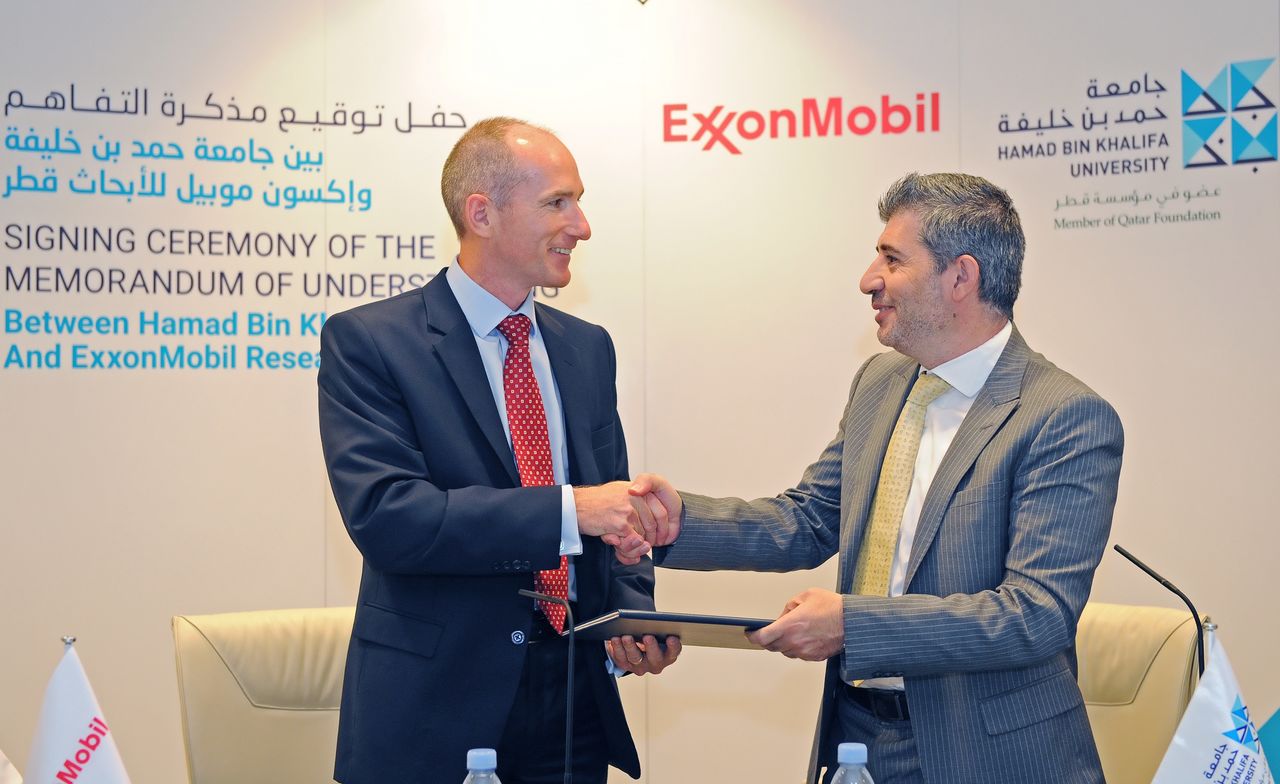 The MoU was signed by Dr. Ahmad M. Hasnah, president of HBKU, and Mr. Alistair Routledge, president and general manager of ExxonMobil Qatar, at a ceremony held at the HBKU Headquarters in Education City, in the presence of senior executives from both organizations, and marked the launch of the HBKU – EMRQ Research Scholars Program, in which the two organizations will collaborate on joint research projects.
The collaboration involves the participation of graduate students from HBKU's College of Humanities & Social Sciences (CHSS) and the College of Science & Engineering (CSE). Research undertaken in the program will contribute to projects in the fields of environmental management, water usage, geology, and safety.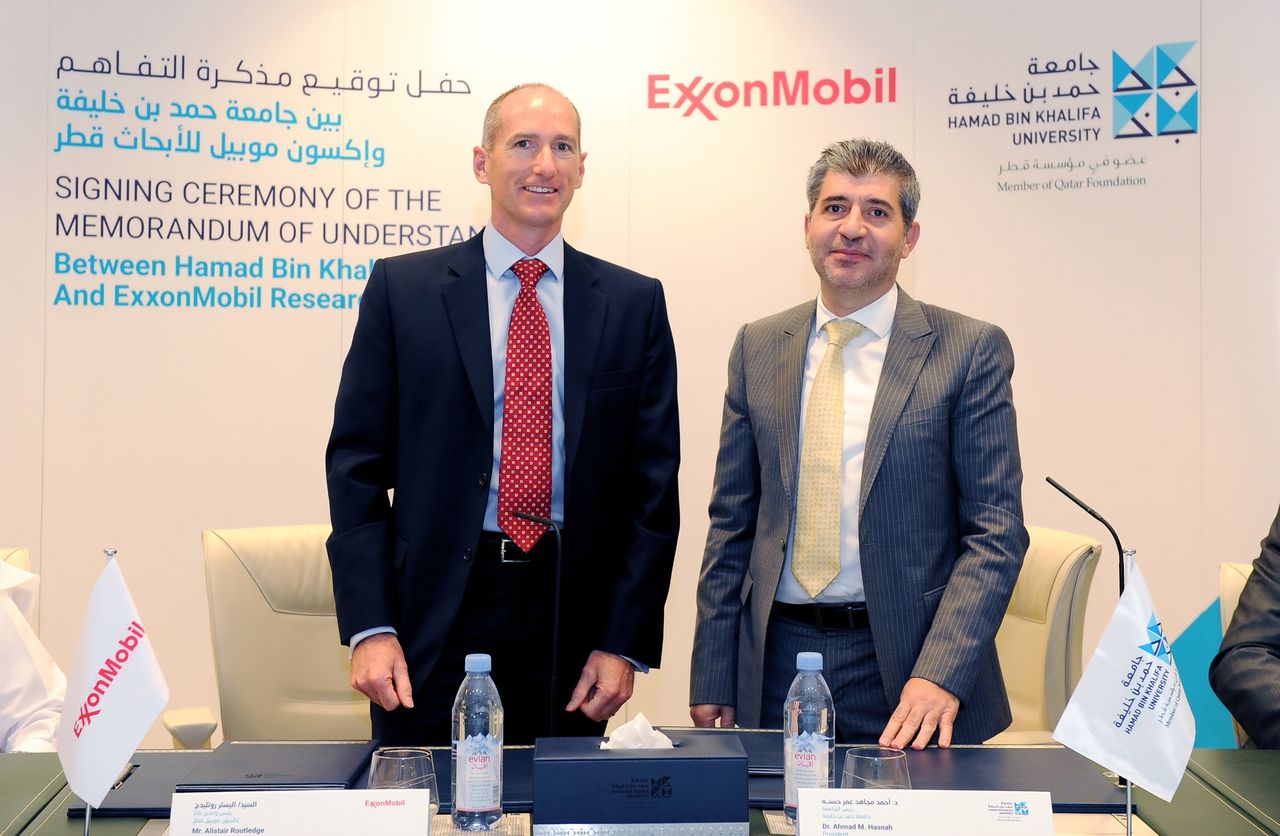 Commenting on the new partnership and the program, HBKU's President, Dr. Ahmad M. Hasnah said: "At HBKU, we actively work with our partners to build a robust ecosystem of innovation and entrepreneurship. This collaboration with ExxonMobil will build more synergy between our students, faculty and researchers, and the industry. One of the key focus areas of HBKU is the energy and environment sector, and we look forward to sharing knowledge and collaborating on research in this field. It is partnerships like these that showcase HBKU's commitment to utilizing its expertise to work hand-in-hand with the industry."
"The HBKU – EMRQ Research Scholars Program highlights our joint commitment to research, and establishing a solid foundation for Qatar's sustainable future," said Alistair Routledge, President and General Manager for ExxonMobil Qatar.
The HBKU – EMRQ Research Scholars Program, within the signed MoU between the two organizations aims to strengthen the collaboration between academics and research, and the industry. The MoU will see further engagement between the experts from HBKU and ExxonMobil, serving as mentors, advisors and researchers in the undertaken projects in the Scholars Program.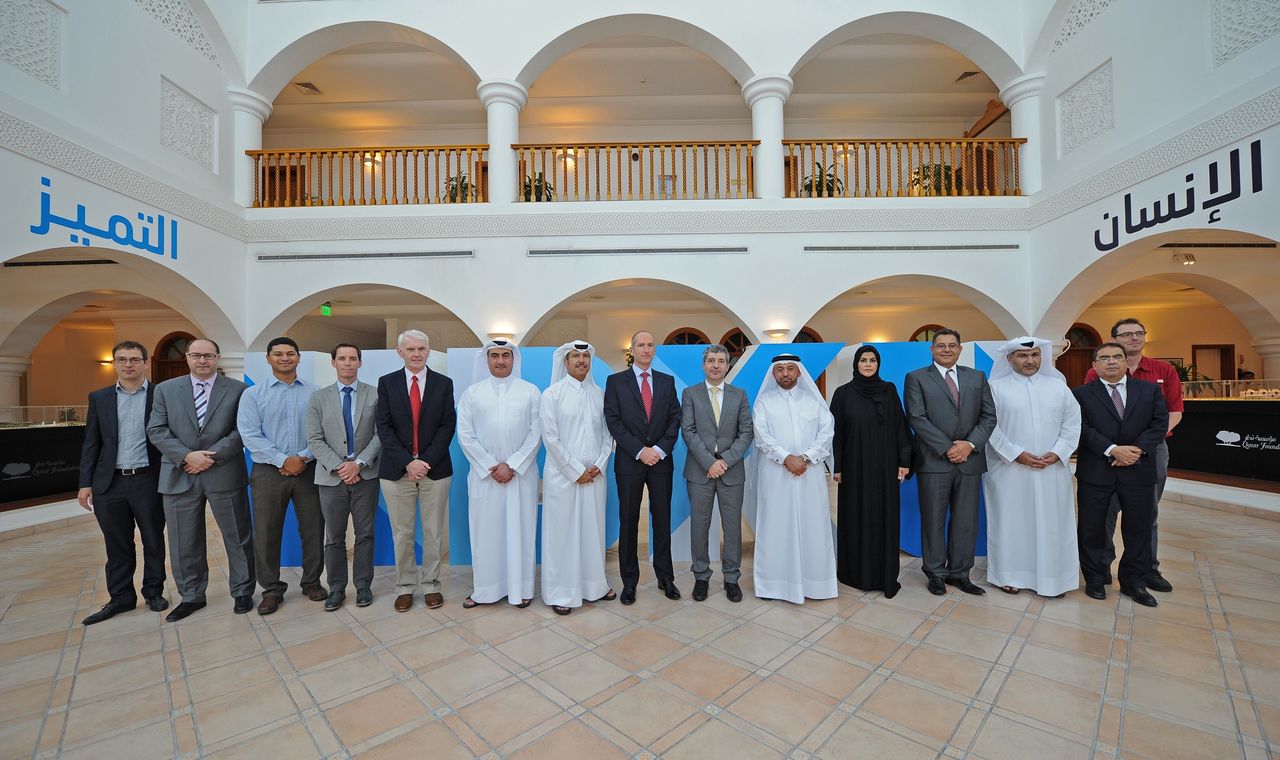 Through the agreement, both organizations will strive towards the continuous development of student research programs, to promote academic and industry relations, foster innovation, and facilitate the development and use of state-of-the-art technology.
To learn more about the programs at HBKU and research conducted at the University, visit
www.hbku.edu.qa
.
To read the full story, click
here
.