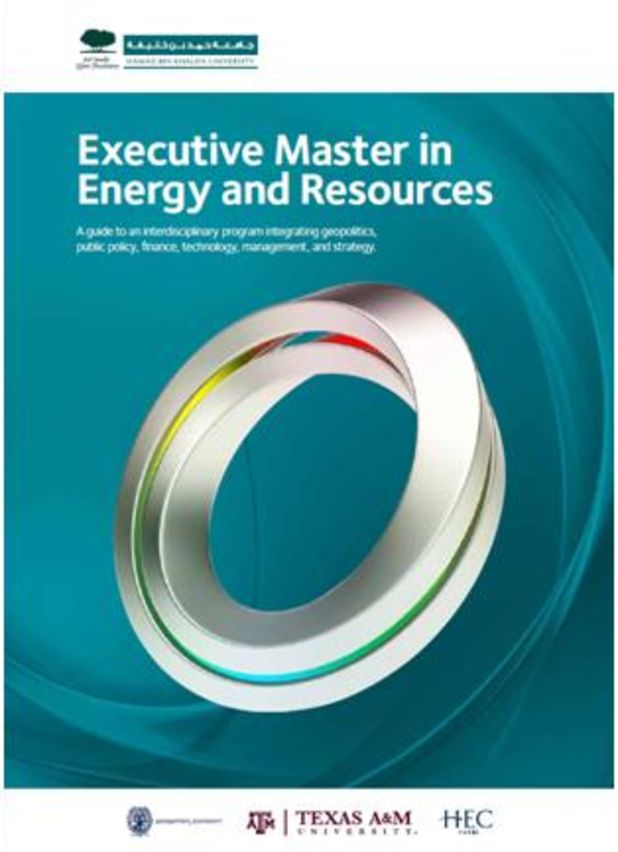 Hamad bin Khalifa University (HBKU) is to launch a program on 25 January 2014 that is specially designed to create an in-depth understanding of the role of energy and resources in modern life – including their influence upon global politics, the balance between satisfying our energy needs and protecting our natural environment, and their capacity to drive international markets.
HBKU's Executive Master in Energy and Resources will integrate the disciplines of geopolitics, public policy, technology, finance, management and strategy, and will prepare participants to conduct strategic analysis, reach effective decisions and manage their operations with a global understanding of E&R issues.
HBKU is offering the interdisciplinary program in partnership with Georgetown University, Texas A&M University and HEC Paris, each of which will provide diverse but complementary perspectives on this vitally important area.
Graduates will receive an Executive Master's degree from HBKU, and will be eligible to receive certificates of completion from HBKU's partner universities: Georgetown University, HEC Paris, and Texas A&M University, in accordance with the requirements of each of the partner universities.
The program responds to the needs of organizations working in areas where the production, consumption, or environmental impact of energy and natural resources may significantly affect profits or policy. Participants are likely to be high-potential managers and executives.
His Excellency Sheikh Abdulla bin Ali Al-Thani, PhD, President of HBKU, said: "Hamad bin Khalifa University was established as a center of academic excellence and to lead the evolution in Qatar of a knowledge-based society. This program will prepare leaders across many sectors who will build our shared future. It will serve our country, as well as the organizations and individuals who participate."
The program, comprising five modules over a period of 16 months, will take place in January, April, and September 2014, and in January and April 2015. These intensive modules, approximately 10 days in duration, will be taught at HBKU and led by expert faculty who encourage peer to peer interaction and dialogue.
For the full story, please
click here
.