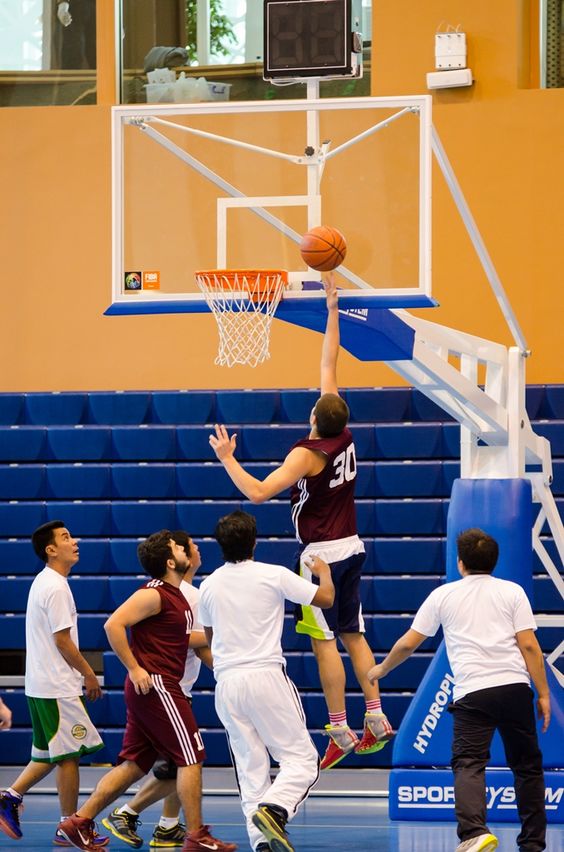 On the occasion of Qatar's National Sport Day, Hamad bin Khalifa University (HBKU), member of Qatar Foundation (QF), hosted various sports activities and competitions to promote the benefits of healthy living.
The HBKU Student Center was one of many venues across QF's campus hosting sports activities as part of Qatar Foundation's celebrations.
Her Highness Sheikha Moza bint Nasser, Chairperson of Qatar Foundation, visited and toured the activities taking place at the HBKU Student Center with Engineer Saad Al Muhannadi, the President of Qatar Foundation, and His Excellency Dr Abdulla bin Ali Al Thani, the President of Hamad bin Khalifa University.
Throughout the day, students, faculty and staff from HBKU and partner universities, joined by guests from the Qatari community, took part in various competitions, which included bowling, basketball, volleyball, badminton, table tennis, and yoga.
Visitors also participated in a rowing challenge organized by the Qatar Sailing and Rowing Federation, the HBKU Student Center being one of the venues of the upcoming 2014 Asian Indoor Rowing Championship.
The Qatar Olympic Committee took part in the event, in addition to health and fitness vendors such as Khulood Pharmacy, RAW Me juice stall and several food services companies.
For the full story, please
click here
.