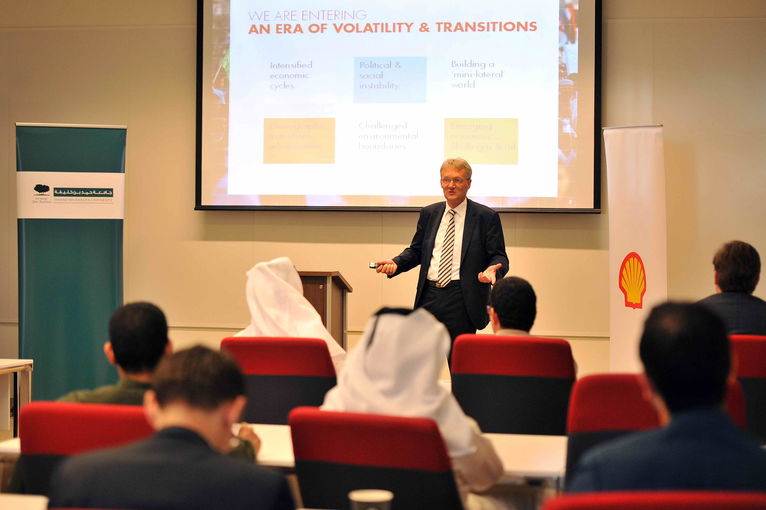 Hamad bin Khalifa University (HBKU) recently hosted an interactive lecture session with Wim Thomas, Shell's Chief Energy Advisor.
The session was particularly pertinent to the students of HBKU's Executive Master in Energy and Resources as it focused on Shell's Global Energy Scenarios.
The scenarios analysed the developing trends in economy, politics and energy over the next half a century. They also looked at the impact of both the boom in the world's population as well as the increase of people living above the poverty line, and considered how these dynamics affect global energy demand.
HBKU's Executive Master's in Energy and Resources is a 16-month interdisciplinary program, which provides an innovative educational approach to the field of Energy and Natural Resources through integrating the disciplines of geopolitics, public policy, technology, finance, management and strategy.
The program is developed in partnership with Georgetown University, HEC Paris, and Texas A&M University.
Muneera Al-Qahtani, a student of HBKU's Executive Master in Energy and Resources said: "This event showed us how oil and gas companies view scenarios that we study in the classroom, and how they are actually implemented in real life. It also gave us the opportunity to think and figure out where we see ourselves working after graduating from the Executive Master in Energy and Resources, in a way that we can add value and help solve our company's and our community's challenges."
For the full story, please
click here
.