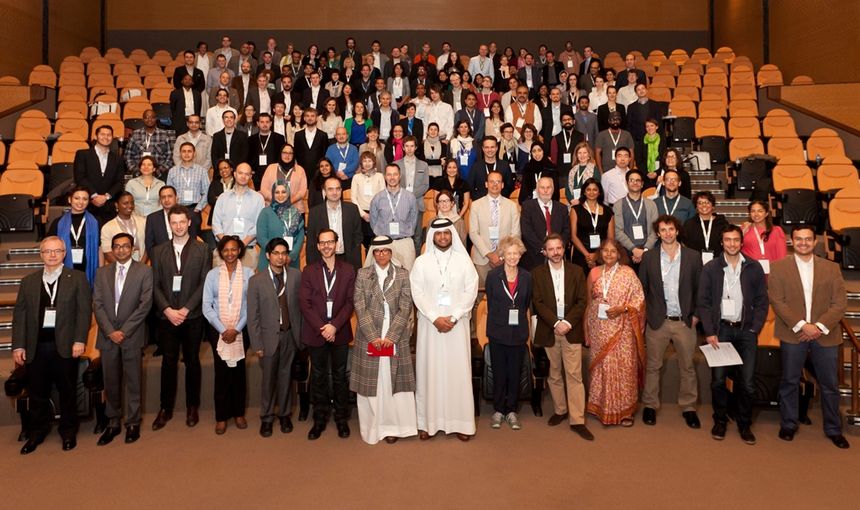 In partnership with Harvard Law School's Institute for Global Law and Policy (IGLP), Hamad bin Khalifa University, a member of Qatar Foundation, hosted the annual IGLP Workshop in Doha, for the second consecutive year, from 3 to 11 January 2014.
The Workshop promoted new perspectives and innovative approaches to issues of global law, economic policy, and social justice.
The Institute for Global Law and Policy (IGLP) at Harvard Law School brought over 100 doctoral, post-doctoral scholars, and junior faculty together with a core group of senior IGLP faculty from around the world for a unique series of lectures and intensive interdisciplinary debates. Young teachers and scholars had the opportunity to share their ideas with senior scholars from many leading universities, strengthening higher education worldwide.
Participants reviewed current scholarly developments, reconsidered canonical texts, and networked with colleagues from across the world. Intensive writing workshops offered participants the opportunity to receive valuable feedback on their own research from their peers and more senior colleagues in small group settings.
The 2014 Workshop also focused on comparative law as a constituent part of global policy and legal practice, on the potential to renew the Arab tradition of law and governance, and on the modern significance of the Islamic legal tradition.
In addition to participating in the workshop stream lectures and discussions, young policy professionals, who are neither academics or scholars but showed an interest in sharing their ideas with global peers, had the opportunity to explore policy and governance processes and challenges with select workshop faculty during afternoon discussion groups as part of the 'Young Policy Professionals' (YPP) program.
This is the second year that The IGLP Workshop was held outside of North America or Europe.
For the full story, please
click here
.