Hamad bin Khalifa University (HBKU), a member of Qatar Foundation (QF) hosted 25 faculty, staff, and graduate students from Colorado State University from 4 to 16 January as part of HBKU's Qatar Study Tour (QST) and Young Professionals Institute (YPI) programs.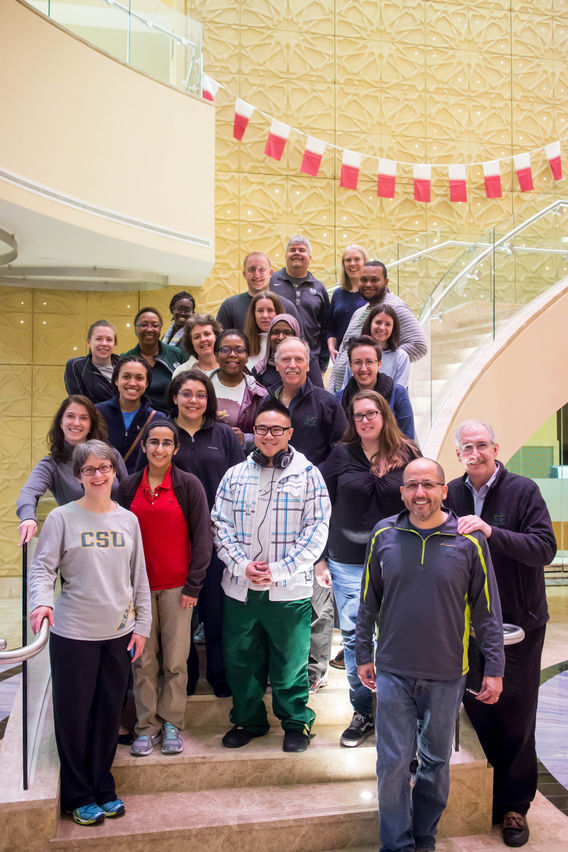 These programs, which are based on a partnership with graduate institutions in the United States and which are delivered by HBKU Student Affairs' staff, serve to showcase how student affairs ideas transform education in Qatar.
The YPI program, an intensive four-day learning experience, encourages graduate students from the collaborating institution in the United States to engage with an equal number of stakeholders from institutions in Qatar. Working in teams, participants research, discuss and tackle a wide range of student affairs issues; presenting their findings to directly contribute to more effective practices.
Issues discussed this year included 'Student Affairs Profession: A Job or a Career,''Culturally Appropriate Student Activism,' 'Challenges of Working in Start-Ups,' 'Student Affairs Practices and Local Laws' and the 'Internationalization of Higher Education and Student Affairs in the Arabian Gulf.'
For the full story, please
click here
.