Creating a business in just over 48 hours isn't a challenge most students are faced with on their weekends, but it's one that Malek Deeb (SFS '18) and John Robling (SFS '19) took on. The two Georgetown University in Qatar (GUQ) students participated in the recent Startup Weekend Doha, and were awarded the top prize for their fledgling online Arabic gift store.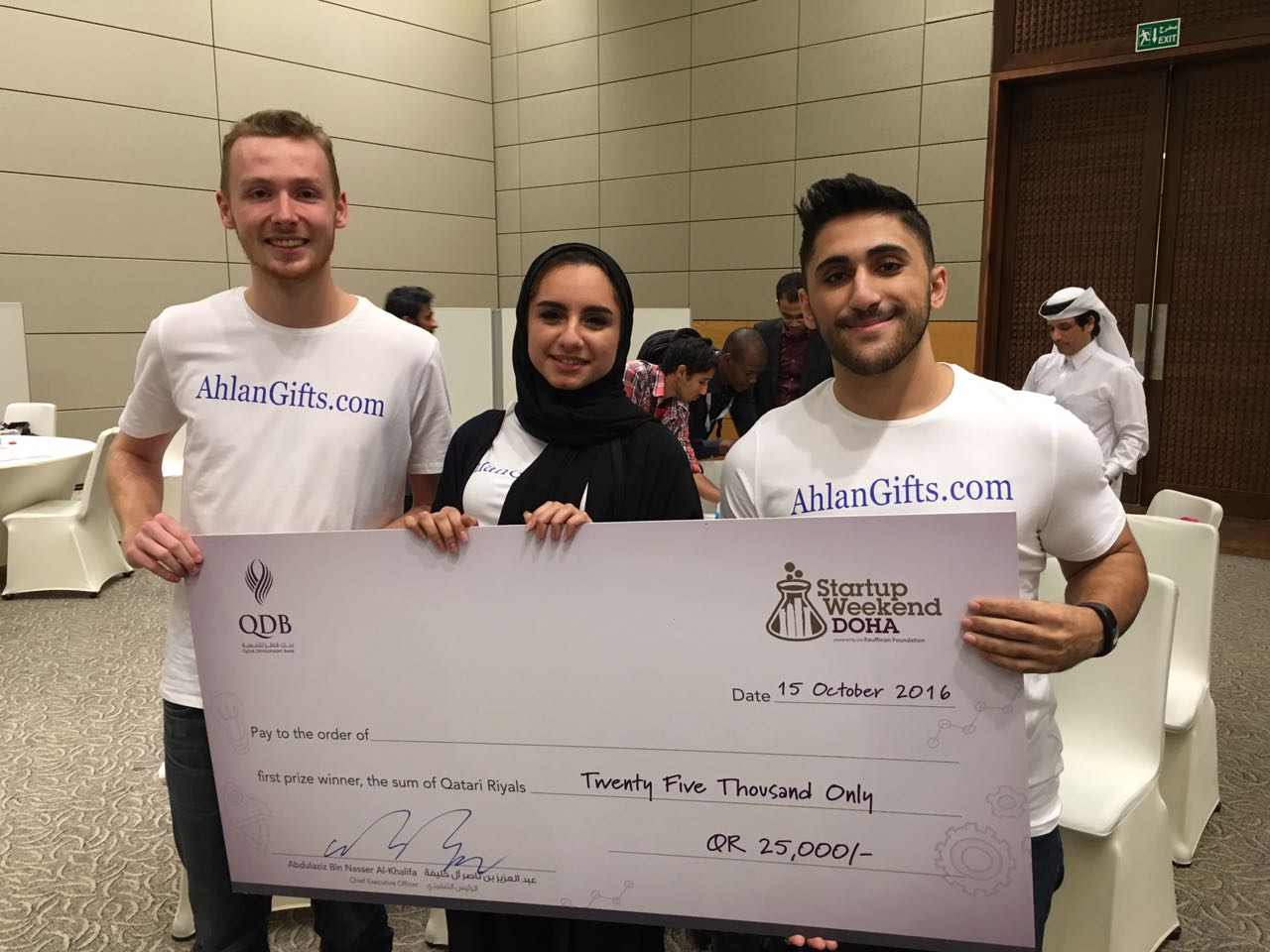 During the event, Deeb and Robling, along with Qatar University student Fatema Aref, created a functioning prototype and financial plan for their business idea, AhlanGifts.com. They competed against approximately 20 other teams to win QR25,000 in initial funding from event organizer Qatar Development Bank.
The event, which was held in collaboration with Hamad Bin Khalifa University, brought together industry experts and future entrepreneurs for just under three days of intensive work. After initial pitching sessions, participants dived into rapid product development, devised potential business models and finally presented their ideas to a panel of judges. Their projects were judged on their creativity, level of innovation, and the potential viability for the business in the current market.
The students' aim for Ahlan Gifts was to create an online store where customers could purchase high-quality items like oud and bukhoor, without having to navigate crowded shopping malls or hunt for items in the souks.
"Our company is about making the gift-giving process simpler. We want to stress the factor of convenience, instead of feeling overwhelmed when buying somebody an Arabian-themed gift," explained Deeb, who is majoring in International Economics at GUQ. "Instead of buying somebody a new watch or a purse or a pair of shoes, you can give them something that is produced within their country."
For the full story, please
click here.