Texas A&M University at Qatar (TAMUQ) welcomed Australian mechanical engineer, activist and the founder of Youth Without Borders Yassmin Abdel-Magied for an inspiring talk on her life story on 9th November in the Texas A&M Engineering Building in Education City.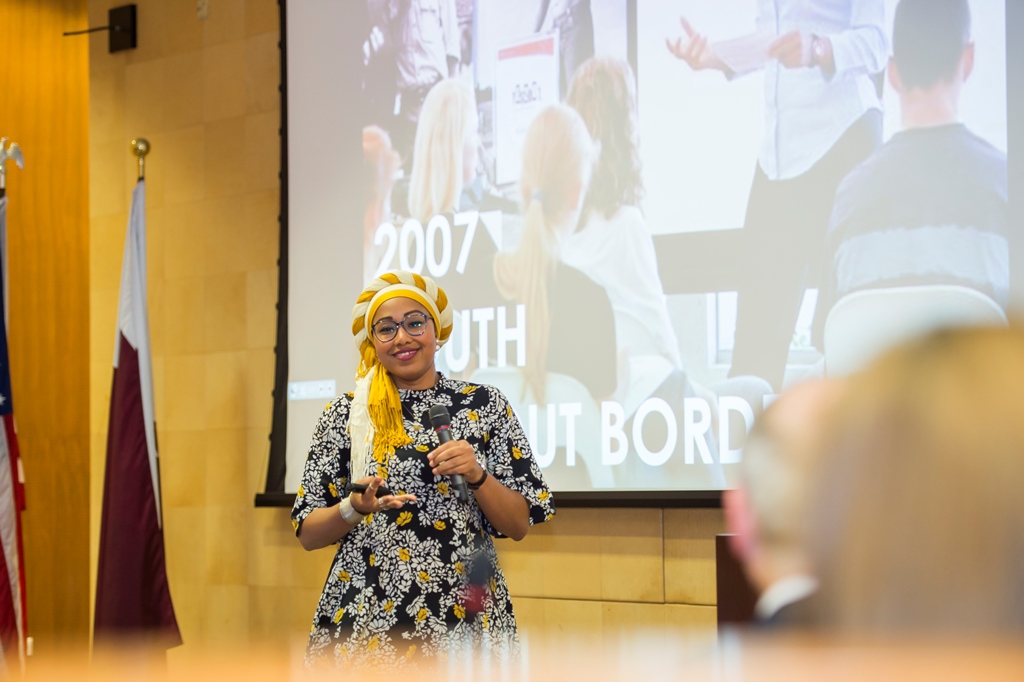 Abdel-Magied was welcomed by the Australian Ambassador to Qatar Dr. Axel Wabenhorst who spoke to Abdel-Magied's "Outstanding representation of a global citizen." Wabenhorst also emphasized the value of a STEM (science, technology, engineering and math) as a tool to secure your future. "You're not closing any avenues by studying the STEM disciplines," he said.
Abdel-Magied spoke to the Texas A&M at Qatar community about her journey, which began with her birth in Sudan and subsequent emigration with her family to Australia. She was unofficially the second Sudanese family in Brisbane. "I was not your typical Australian girl," she said. That otherness was on display when she announced to her mother her dream to be the first female black Muslim Formula One driver.
At 16, Abdel-Magied founded Youth Without Borders, a youth-led organization that empowers young people to work together to change their communities positively. She started a mobile lending library in the jungles of Indonesia, an initiative to encourage Muslim girls to play soccer called "Shin pads and Hijabs" and a free engineering camp called "SPARK."
Abdel-Magied, through her experience with Youth Without Borders, realized to "never underestimate the impact a single individual—you—can make. Provide other people a leg up. Giving opportunities to people who may not share our background is really important. The reality is we all can't necessarily change the world, but we can change the world around us."
For the full story, please
click here
.