Georgetown University in Qatar's (GU-Q) class of 2020 formally gathered together for the first time this week, as part of the traditional new student convocation that welcomes them to the University.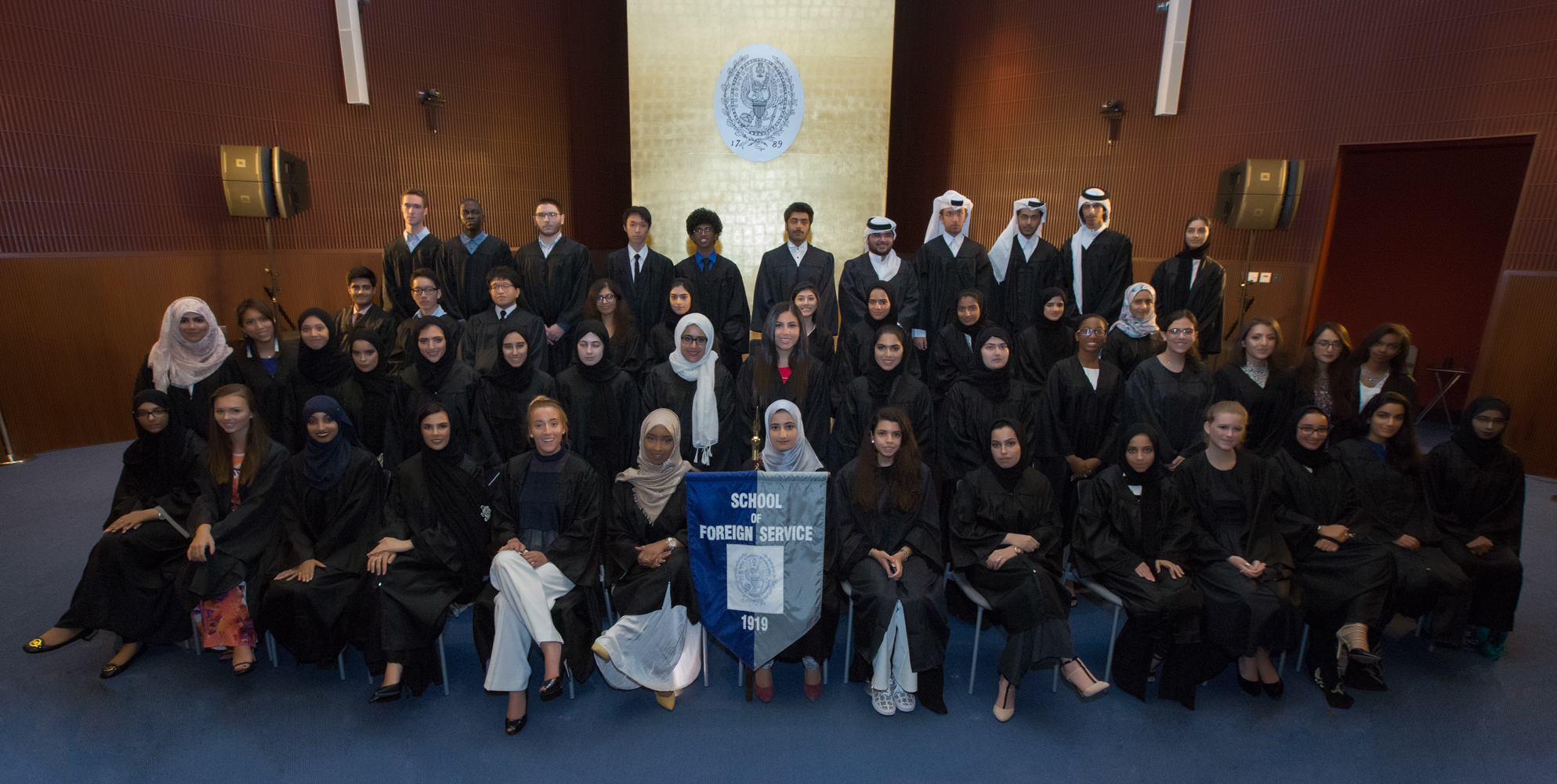 The ceremony, held in Education City, took place after a week-long orientation which introduced the new students to Georgetown's history, values and campus life.
During the convocation, students committed to uphold the Honor Pledge and were officially inducted as members of the Georgetown student body. At the end of the ceremony, they donned academic robes—the only time they will wear them until their graduation ceremony in four years' time.
The event marks the beginning of the 12th academic year since the university opened its doors in Qatar in 2005.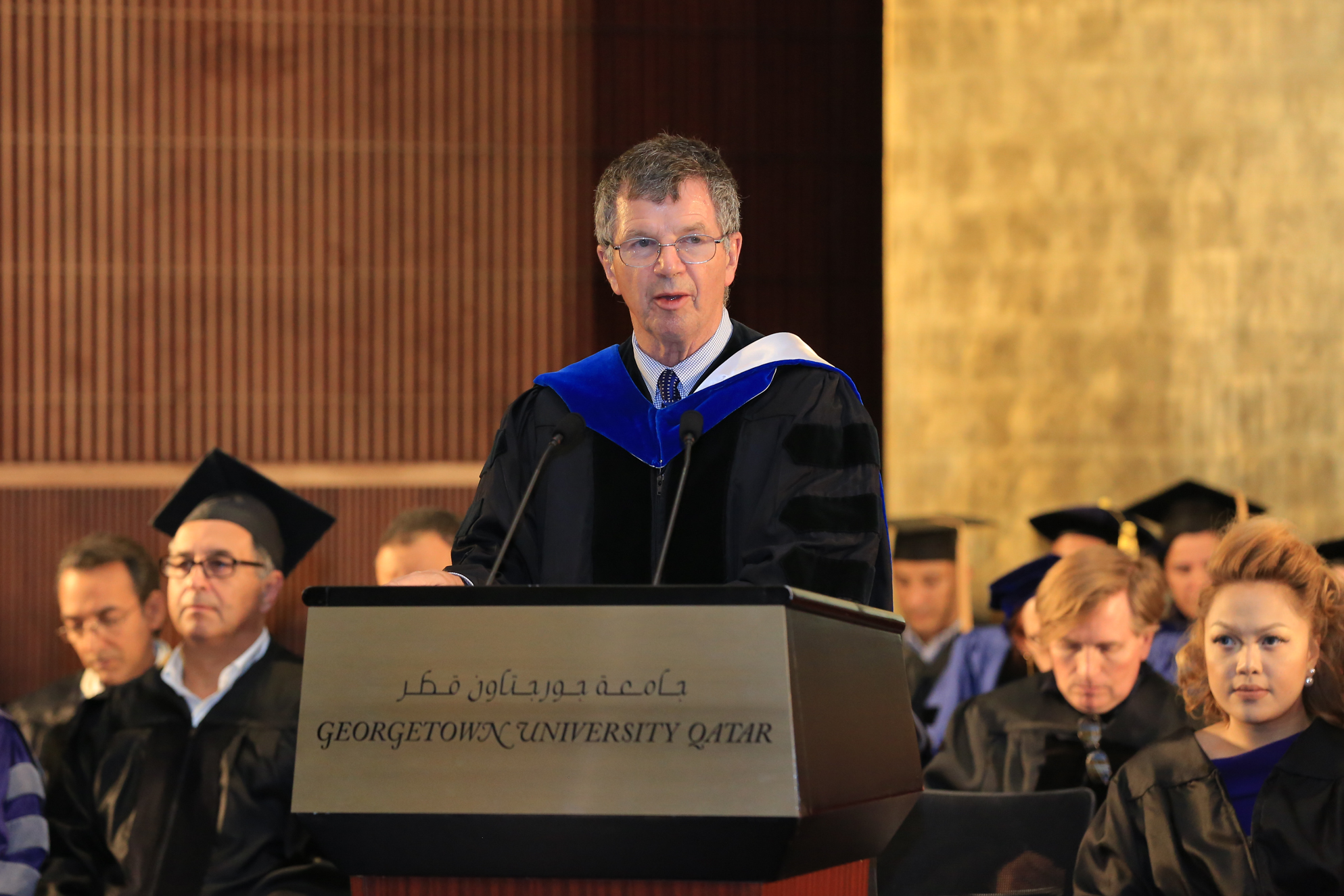 The class of 2020 will be immersed in Georgetown's world-class academic curriculum, based on a multidisciplinary study of foreign affairs. Students will be able to major in four key areas–Culture and Politics, International History, International Economics, and International Politics. They can also further develop their skills with certificates in American Studies, Arab and Regional Studies or Media and Politics (a joint initiative with Northwestern University in Qatar).
The incoming class includes 64 students from 39 nationalities who speak 18 languages, and will grow Georgetown's student numbers to more than 240 this year. After 2020, they will join Georgetown's diverse alumni population who work in industries ranging from banking to oil & gas, education, communications, and government in Qatar and beyond.
For the full story, please
click here.