Twelve Georgetown University in Qatar (GU-Q) students recently travelled to Greece to volunteer and improve their understanding of the ongoing Syrian refugee crisis. They were there as a part of the University's Community Engagement Program, a volunteer and community-based learning opportunity that helps students develop an understanding of the world as an interdependent system and increases their global awareness.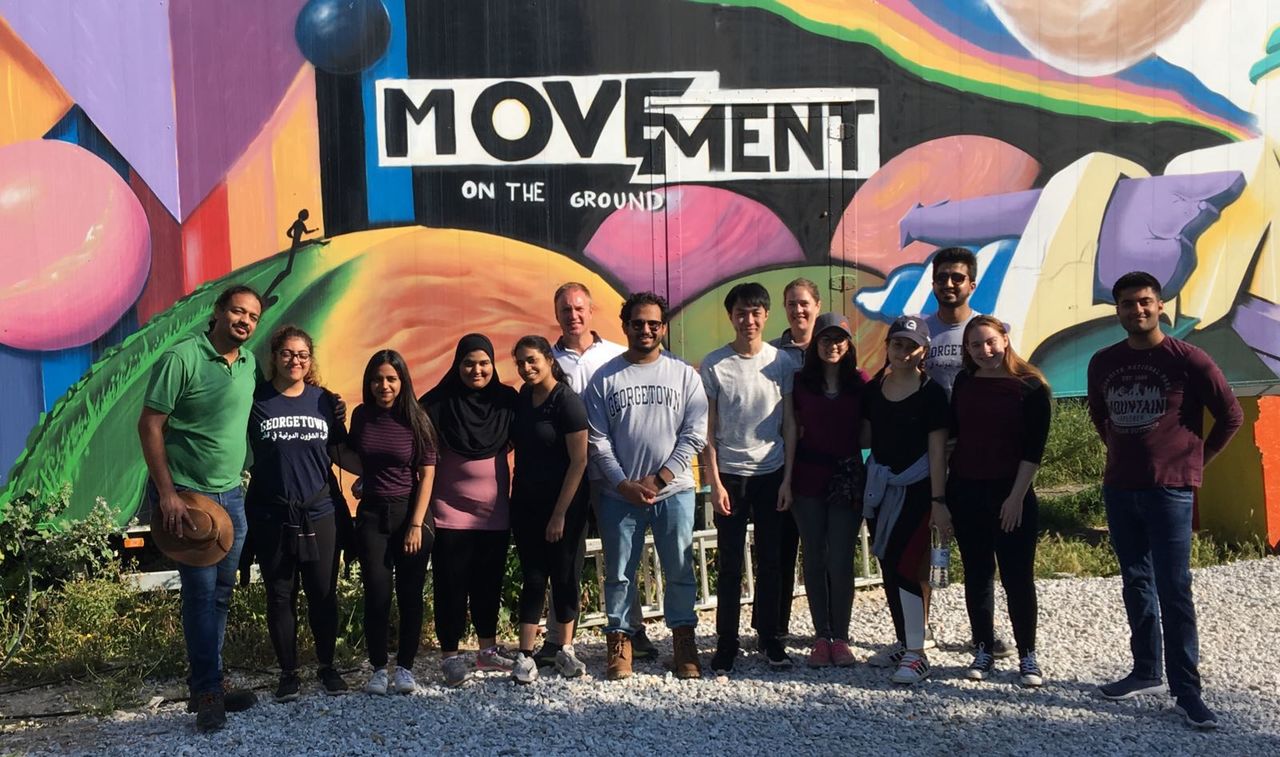 This year's program, held under the theme "Refugees: Education in Crisis", saw students spend 30 hours volunteering with Education Above All to assist with data collection, monitoring, evaluation, and research for the Together Project. Through workshops both before and during the trip, students were briefed on the state of refugees in the Greek island and the impact of the ongoing civil war in Syria. They were then able to meet with local community members to gather their own understanding of how Greece is dealing with the humanitarian effects of the conflict.
"We pick up themes every year that are in line with Qatar's vision," explained Uday Rosario, assistant director for student programs at GU-Q. "Every year we look at different case studies that are interesting to our students and tie in to what they study in the classroom. We decided on Greece because of the current refugee crisis and the interesting case study it presented to our students. The island of Lesvos has dealt with the refugee crisis through community engagement as well as innovative humanitarian practices."
The trip exposed students to all sides of the political spectrum, introducing them to a variety of civil society organizations dealing with the crisis and helping them develop an understanding of human interaction in the field. They also did volunteer work including preparing campsites and storage warehouses and creating shaded areas for the summer, in addition to assisting with Ramadan food distribution for the first few days of the holy month.
Describing his experience in Greece, Mohammed Al-Jaberi (SFS'19) says, "Having gone this deep, I realized that there is a deliberate preservation of very bad living conditions in refugee camps to deter the inflow of more refugees or the use of the suffering of millions as a poster to seek more donations." He added:" My education at GUQ and this trip in particular helped create a personal critical assessment of humanitarian aid and development."
The award-winning Community Engagement Program, which is unique to Georgetown University in Qatar, has previously focused on issues such as disaster management, migration, and economic development. Countries visited in the past include India, Jordan, Sri Lanka, Tanzania, China, the Philippines, South Africa, Ethiopia, Bangladesh, the U.S., and Cambodia.