Georgetown University in Qatar (GU-Q) students Abdallah Al-Kuwari (SFS '17) and Hessa AlDosari (SFS '17) travelled to Austria recently to attend the International Atomic Energy Agency's (IAEA) General Conference. They accompanied the State of Qatar's delegation to the event, allowing them to witness global negotiations and discussions first hand.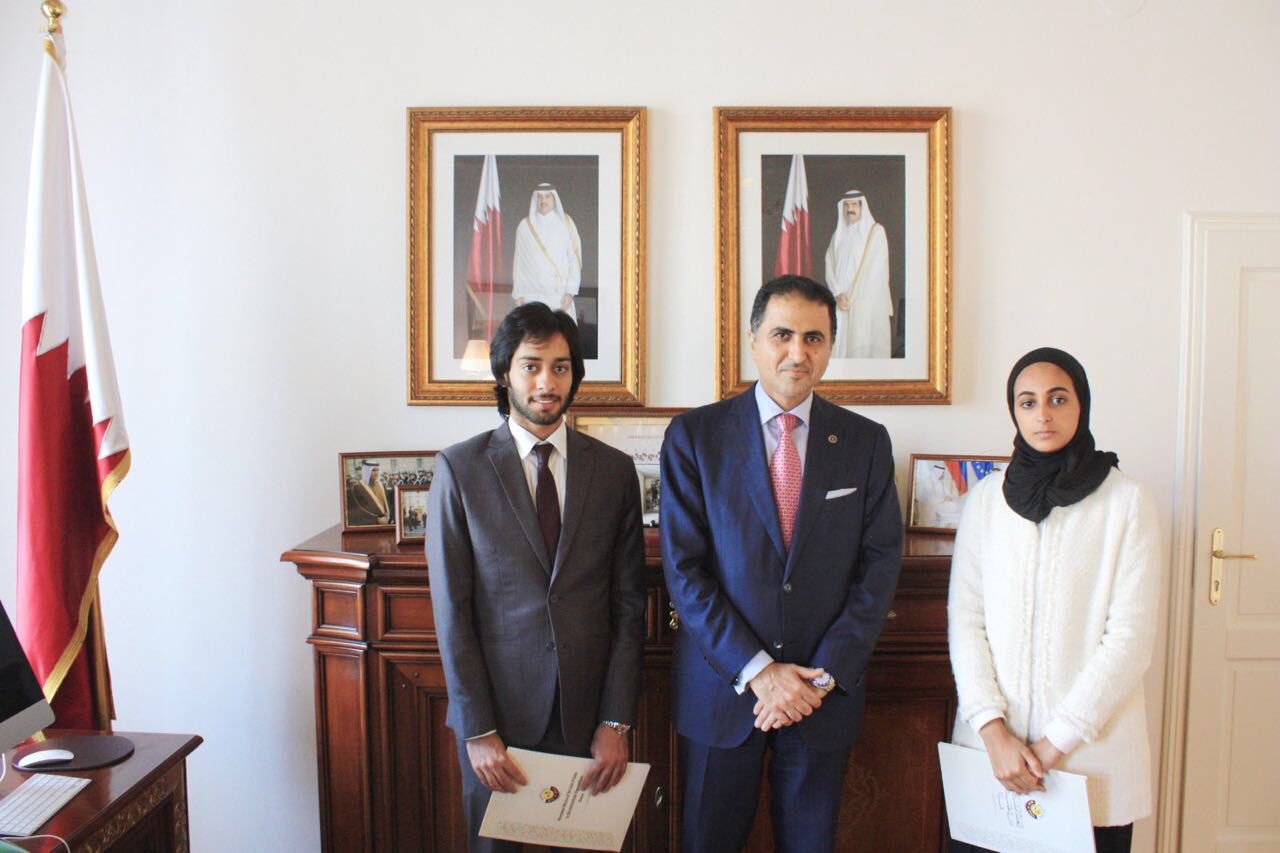 A forum for international cooperation, the IAEA works with 168 member states and worldwide partners to promote the safe, secure and peaceful use of nuclear technology. The GU-Q students attended this year at the invitation of the National Committee for the Prohibition of Weapons (NCPW), a standing committee at the State of Qatar's Ministry of Defense. 
The conference, which was held at the IAEA headquarters in Vienna, is an annual event where high-ranking officials and representatives from member states decide on resolutions which guide the organization's activities for the coming year. Al-Kuwari and AlDosari attended the opening of the general assembly, sat in on discussions, and helped encourage other member states to elect Qatar to serve on the 35-member IAEA Board of Governors for the next two years.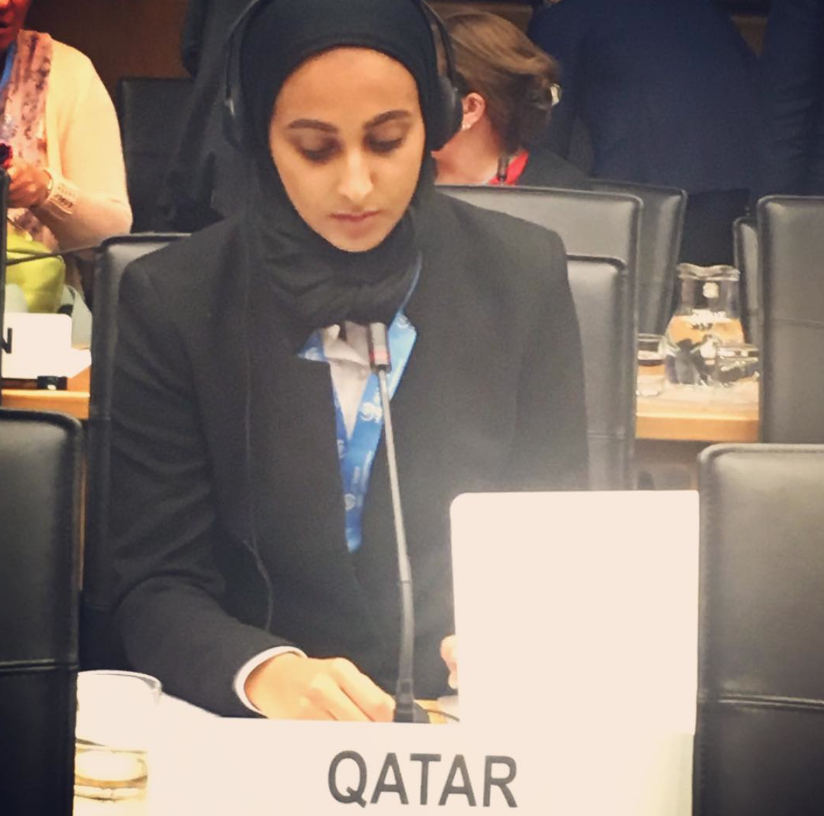 AlDosari particularly appreciated the opportunity to be involved in the political environment and witness the process of decision making on a global stage. "During the IAEA conference I had a varied role, which centered on representing Qatar at this prestigious conference," explained AlDosari. "My role extended to conducting research and writing reports on the positions of the other countries represented. I had to offer suggestions and personal thoughts on the countries' nuclear proliferation stand. My final role was to lobby other member countries to vote for Qatar for the floating seat of governance, which I can proudly say that we won!"
"We are grateful to the NCPW for this tremendous opportunity awarded to our Georgetown students to see international affairs in action," said Senior Assistant Dean for Faculty Affairs and Research Administration, Dr. Kai-Henrik Barth. "Both students returned from Vienna full of excitement: they got a glimpse of what it means to negotiate in an international context, and they also realized that their own knowledge of international politics can make a difference for Qatar."
While in Vienna, the two students received certificates of appreciation for their participation in event, which were awarded by the Ambassador of Qatar to Austria, His Excellency Ali Khalfan A.K. AL-Mansouri.