The members of the Georgetown University in Qatar's (GU-Q) student business club, Georgetown SFS-Q Business Society (GBS), have recently launched the first issue of the annual business publication entitled the
Georgetown SFS-Qatar Enterprise
.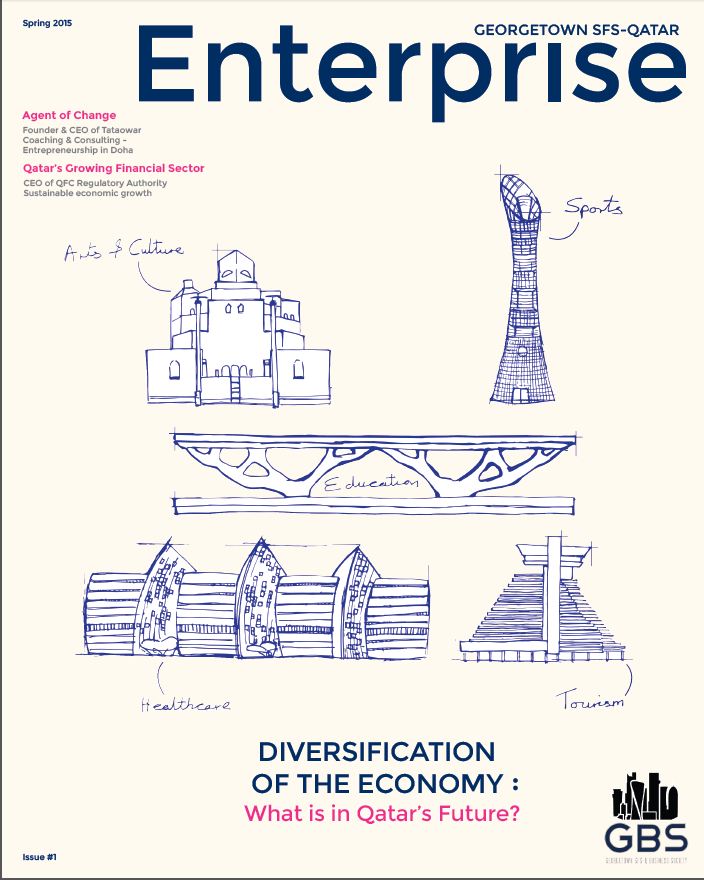 The student-published magazine is the first of its kind for the university whose graduates go on to pursue careers in various fields including business.
With this project, the Enterprise magazine inaugural student team aimed at providing a platform for the GU-Q community to discuss current business issues from various academic and professional perspectives while highlighting the GU-Q's students' business acumen.
The magazine offers GU-Q students the opportunity to showcase everything they have learned throughout their all-encompassing selection of core academics and to demonstrate how their education can also be applied in corporate sector careers.
The publication contains contributions from GU-Q students, staff, faculty and alumni in addition to interviews and features from professionals working in various leading organizations in Qatar's private sector.
To read the full article on GU-Q's website, please
click here.