Five female students from Georgetown University in Qatar (GU-Q) recently attended the National Conference for College Women Student Leaders (NCCWSL) which was held at the University of Maryland, College Park.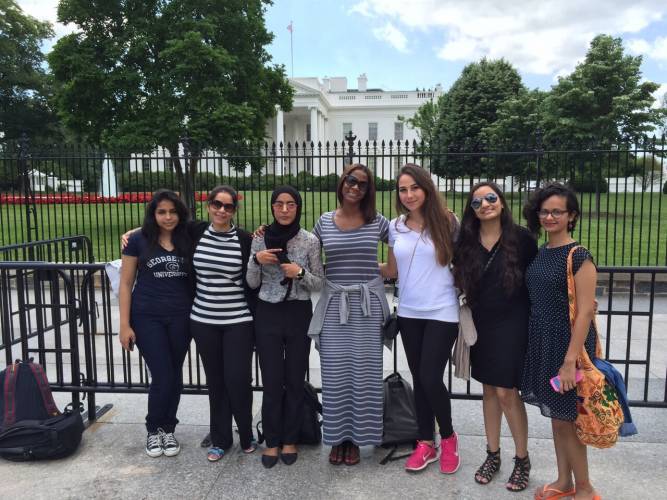 NCCWSL is a premier US conference for college women which has helped students learn, grow, and empower each other to further their leadership skills for the past 30 years.
The annual event provides a transformative experience for attendees and prepares them to be the next generation of leaders.
Attracting the students from all walks of life, the NCCWSL conference this year offered more than 50 workshops, eight outstanding speakers, and dozens of opportunities to gain new experiences for the 1000 conference attendees.
"NCCWSL 2015 gave our students plenty of opportunities for learning throughout the conference with workshops, networking sessions and experiencing high-impact leadership development practices, which is very important for future leaders. They provided freedom for students to interact with a thousand of other students and share experiences," said Afsha Kohli, Operations Manager, Office of Student Development at GU-Q and one of the student chaperons to the US-held event.
"However, I feel the real learning for our students was in the experience of attending a conference, realizing the process of being in a leadership position, engaging in meaningful conversations, knowing what it feels outside of the comfort zone, is what resonated with them during and after the sessions, respecting and recognizing the values each one of the students brought along." She also noted that the Women Leader's Awards evening, was a very unique experience for the students.
"Our students got a chance to hear the struggles, these women leaders went through to be able to share success stories that evening. All the participants were highly encouraged, knowing that the women leaders of today, were also hesitant, doubtful students of yesterday," said Kohli.
This year more than 1,000 college women from every US state and from around the world attended the two and a half day event and many educational and inspirational workshops that prepare them for life after college.
For the full story on Georgetown's website, please
click here
.