Pioneering research into early diagnosis and prevention of nerve damage caused by diabetes was discussed at the third installment of WCMC-Q's Grand Rounds.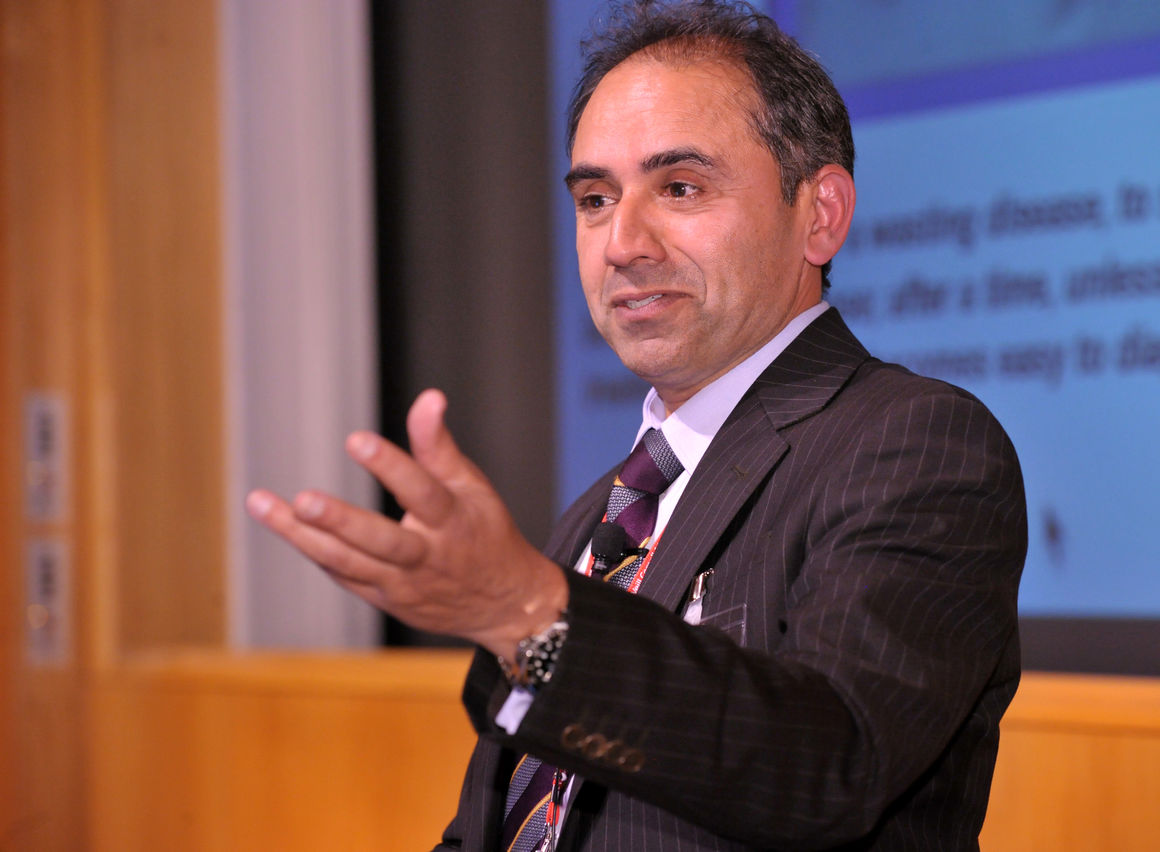 Guest speaker Dr Rayaz Malik, professor of medicine at WCMC-Q, explained that early signs of diabetic neuropathy caused by high blood sugar levels can be detected by examining the nerve fibers in the eye using a technique called corneal confocal microscopy.
Addressing an audience of fellow healthcare professionals at WCMC-Q, Dr Malik said: Diabetic neuropathy affects about 50 percent of diabetes sufferers and causes many health problems, most typically loss of sensation in the lower limbs and feet. This can be particularly serious as it can lead to ulceration with chronic infection and subsequent amputation of the lower limbs, hence the need for early diagnosis.
"However, diagnosis of diabetic neuropathy poses several problems because traditionally advocated tests such as physical examinations do not return consistent results, and nerve conduction studies are not good at detecting early-stage neuropathy. Taking a skin biopsy is fairly effective but has the problem of being somewhat invasive.
"The great thing about corneal confocal microscopy is that the only slightly uncomfortable part of the examination is applying a mild local anesthetic to the patients' eye using eye drops. Most importantly, it allows us to detect neuropathy at a very, very early stage."
Corneal confocal microscopy is a relatively new technology that allows the structures of the cornea to be viewed with high magnification and very high resolution. There are also emerging data that it may even detect abnormalities in diseases of the brain such as multiple sclerosis and dementia.
Dr Thurayya Arayssi, WCMC-Q's Associate Professor of Medicine and Associate Dean for Continuing Professional Development, said: "Dr Malik's groundbreaking research has the potential to bring about widespread change in the way physicians diagnose diabetic neuropathy, and to allow for far earlier diagnosis than is currently the case, with obvious benefits for diabetes sufferers."
For the full story, please
click here
.