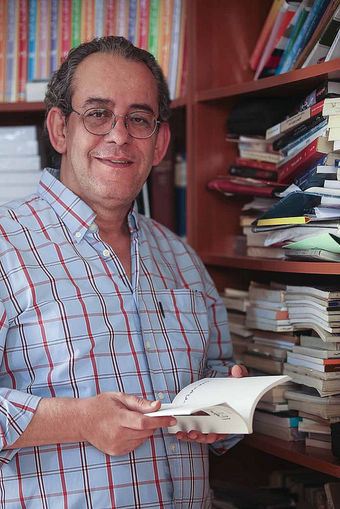 Georgetown University – School of Foreign Service in Qatar (SFS-Q) has launched the full implementation of their Heritage Learners Program, a groundbreaking Arabic-language initiative that addresses the unique learning needs of native-speakers.
This initiative, which began in 2008 as different course offerings for new and native speakers, has been expanded to include new faculty, new classes and materials, and a research agenda that explores the issues surrounding the policy and implementation challenges facing Arabic language instruction.
When SFS-Q first started teaching Arabic, the courses were the same offered on the Washington DC campus. Then, in response to the high percentage of students who enroll at Georgetown having already studied Arabic, and who speak a dialect of the language, they began offering separate learning tracks for non-native, and native speakers.
"Arabic-speaking students can become frustrated when they don't do well in the entrance exam," said Dr Abbas Al-Tonsi, who is a Senior Lecturer at SFS-Q. "But in reality, they can't speak Modern Standard Arabic. Our students at SFS-Q should be qualified to engage in professional Arabic discourse."
Expansion of the Heritage Learners Program includes the recent addition of five new SFS-Q faculty members to the Arabic Language department, bringing the total up to nine. This new addition to both classroom and research staff will support the further development of the instruction for Heritage Learners, or native speakers, who lack professional levels of language fluency.
New courses include teaching professional writing skills, as well as classical Arabic poetry, modern novels, and many more offerings that go well beyond the basics of language instruction.
"We have to understand why grammar problems occur in certain cultures of native speakers. So through developing this first atlas of Gulf dialects, starting with Qatar, we hope to track generational and geographical changes of dialects, and to understand what accounts for the differences."
Another SFS-Q focus is the development of an online Arabic language platform, a teaching resource that includes graded drills for vocabulary and grammar, for students from grade 1 through university, and beyond, to include professional language development.
"Explaining grammar and vocabulary rules in Arabic alone doesn't help students learn," said Abbas. "Language is a matter of practice, it has to become second nature. So we are also working on providing the practice material for others to turn into apps for smart phones and other mobile devices."
To read the full article on Georgetown's website, please
click here