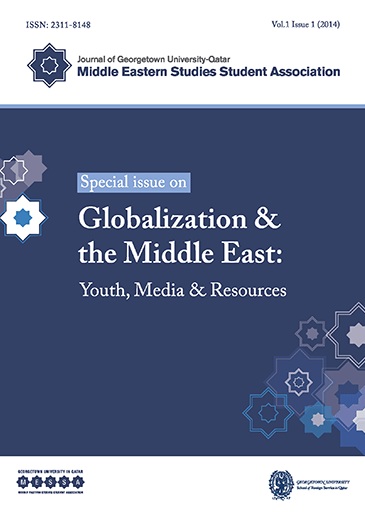 Bloomsbury Qatar Foundation Journals (BQFJ) has announced the launch on
QScience.com
of the Georgetown University - School of Foreign Service in Qatar (SFS-Qatar): Middle Eastern Studies Student Association's academic journal (
MESSA
).
MESSA
is a new, peer-reviewed journal for undergraduate work of the highest caliber. All content in the journal will be 'open access', meaning they are free-to-read on the web, and authors retain copyright for their works. The new
MESSA
journal serves to give a voice to undergraduate research focusing on issues that are pivotal to Middle Eastern affairs. The journal enables students to present their work, and facilitates a breadth and depth of discussion about respective economic, political and social affairs in this dynamic region of the world.
The launch of the
MESSA
journal is a milestone for QF and BQFJ, as it reflects the burgeoning research environment of Qatar to the wider world through a state-of-the-art publishing enterprise.
Arend Küster, Managing Director of BQFJ, explained: "One of the aims of BQFJ is to encourage the next generation of researchers and academics to get into the habit of sharing and disseminating their work to the world, and publishing in a free-to-read, online academic journal is the perfect first step."
QScience.com
's advanced technology makes research findings readily accessible and searchable using multimedia functionalities to support text, data, audio and video formats. It is also the first scholarly research platform to make journal abstracts available in both English and Arabic.
For the full story, please
click here
.