Georgetown University in Qatar's (GU-Q) co-curricular program entitled Zones of Conflict, Zones of Peace (ZCZP) has been recently selected as the winner for the NASPA Best Practices in International Education Award for International Exchange.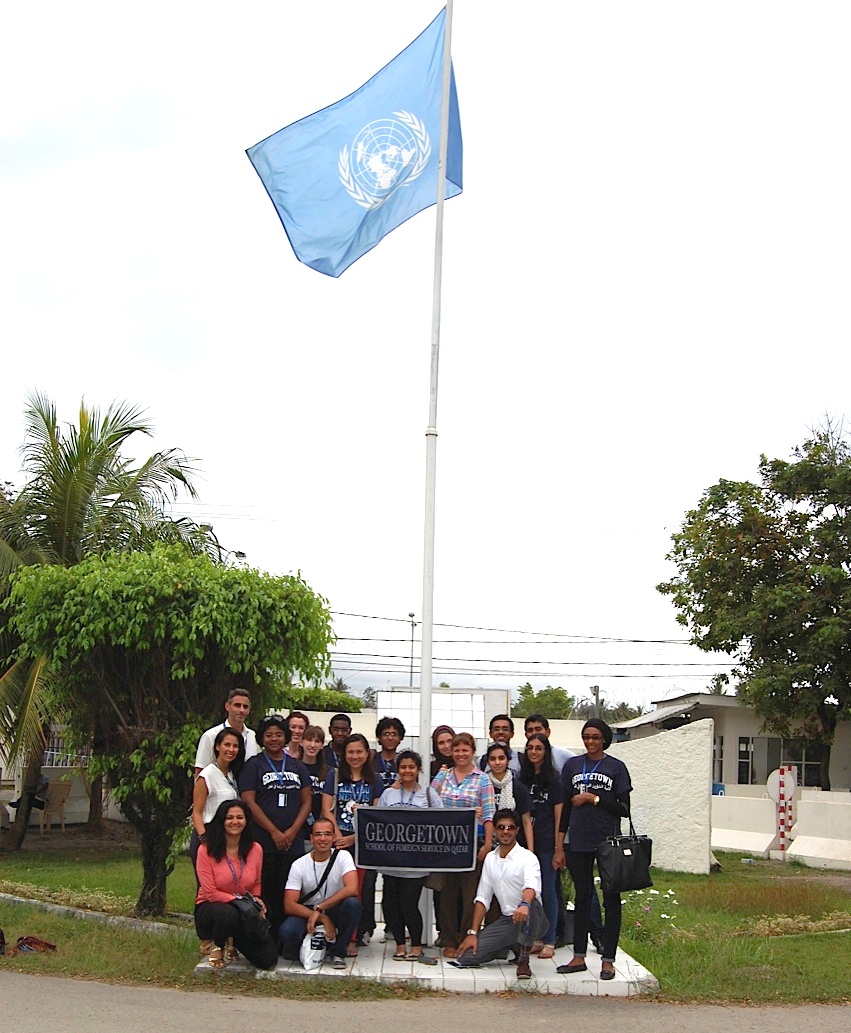 The Best Practices in International Education Award recognizes domestic and international colleagues and institutions for exceptional work related to international higher education. International and US programs are honored for their commitment to advancing the dialogue and practice around international higher education in four different categories including International Exchange which recognizes programs that promote global competency and cultural exchange via campus sponsored travel initiatives.
Commenting on the NASPA award honors, ZCZP program co-founder and Associate Dean of Student Affairs at GU-Q, Brendan Hill, said that this recognition embodies a significant achievement for the program. "I strongly believe that every student who has taken part in our program has developed greater ability to understand the challenges and the legacy that exist in the wake of any conflict."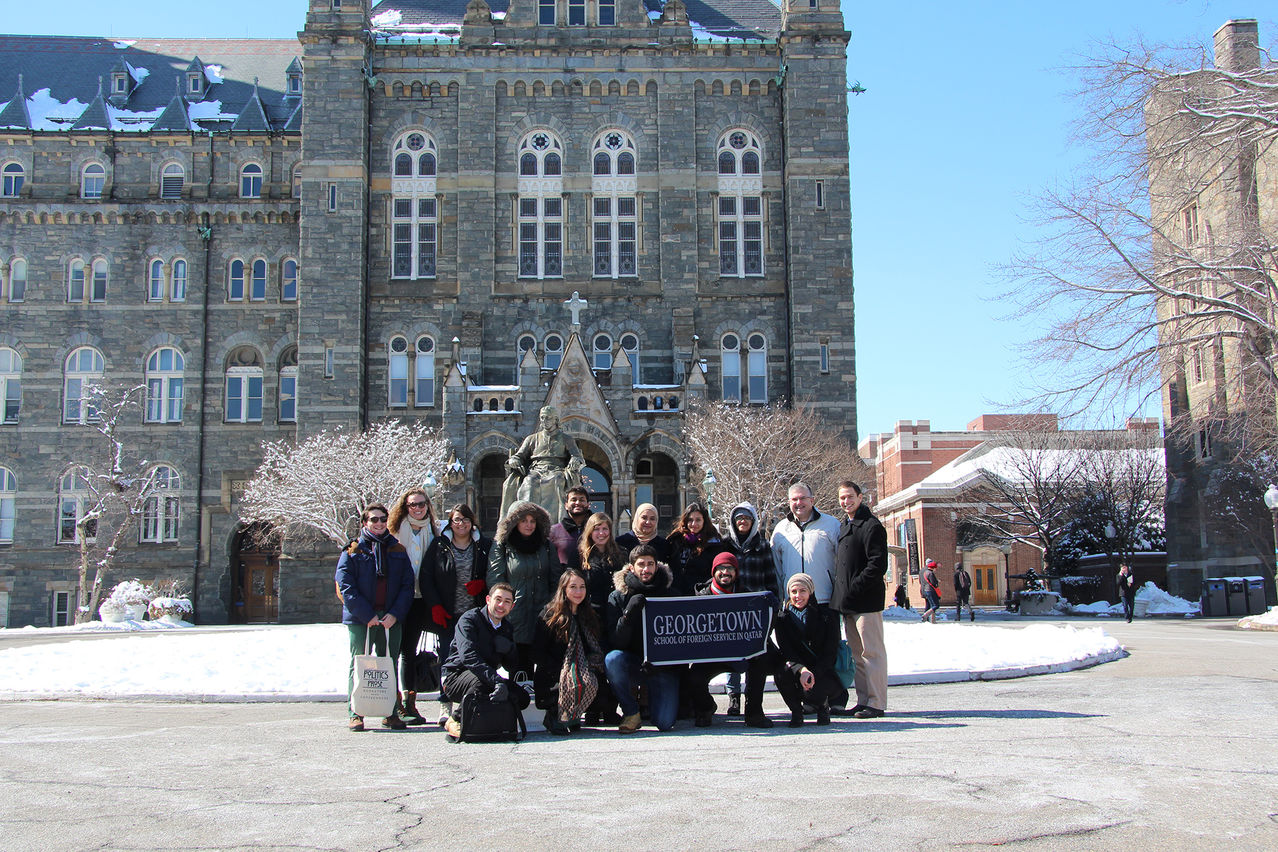 "The idea for the ZCZP was initially created when we visited a refugee camp in Jordan through GU-Q Community Engagement Program we had organized back in 2008, where we saw students starting to ask questions and really examine the causes of conflicts that produce refugees. They wanted to better understand the conflicts impacting their own region by understanding the conflicts around the world."
The ZCZP course focuses on conflict management and conflict resolution and the accompanying processes. 30 students are chosen each year for the program, and students are selected for two different trips to conflict sites at different stages of resolution.
For the full story, please
click here.