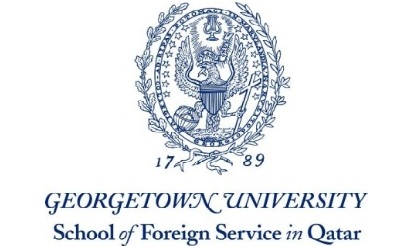 Georgetown University – School of Foreign Service in Qatar has launched a brand new major, International History, as a part of a major expansion initiative.
The new major will join a list of current offerings that includes degrees in International Politics, International Economics and Culture & Politics.
New faculty have joined the university to teach the new major, including four new academics trained in internationally recognized universities, including Harvard, Georgetown University in Washington DC, the University of Toronto and UCLA.
"We now have an African historian, another Middle East historian, a specialist on Islam in South Asia, and someone whose focus is on China, to list just a few." said Professor Karine Walther, who both teaches history and is also the faculty chair for International History at the university.
The current academic year has the largest student body to date - a total of 248 students enrolled in the four-year liberal arts undergraduate program, representing 44 different countries.
The recent growth campaign also includes a brand new Media and Politics Certificate offered in partnership with Northwestern University in Qatar, and more teaching staff to accommodate the increase in student enrollment.
Fifteen new academics slated to join includes faculty members from across several disciplines, including economics, applied linguistics, English, literature and culture, world literature, and Arabic language .
To read the full article on Georgetown's website, please
here
.