Dr. Ahmad S. Dallal has been appointed as the new dean of Georgetown University in Qatar (GU-Q) beginning September 1, 2017.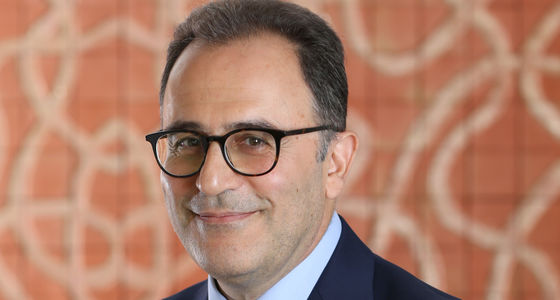 Dallal has been a part of the international Georgetown community and actively involved in higher education in Qatar. He taught at Stanford University, Yale University, and Smith College, before joining Georgetown University's Main Campus in Washington, D.C. in 2003 as an associate professor and chair of the Department of Arabic and Islamic Studies. More recently, he served as provost at the American University of Beirut and as a member of GU-Q's joint advisory board; he has also served on the advisory board of GU-Q's premier research institute—the Center for International and Regional Studies—and on the board of trustees of the Doha Institute for Graduate Studies.
"I am looking forward to starting my new role at GU-Q and interacting more with the faculty, staff, and students," said Dallal. "I hope to lead GU-Q to new heights within the dynamic education landscape in Qatar and the region, and to ensuring that the University maintains its high standard of academic programs."
Dallal is known for his research in the history of the disciplines of learning in Muslim societies, including the history of the exact sciences, and early modern and modern Islamic thought and movements. He holds a Ph.D. in Islamic Studies from Columbia University and has published three books with a fourth title due for release next year and over 40 academic journal articles. He is the recipient of numerous awards and served as an adviser to the planning committee of the primary exhibition at the National September 11 Memorial and Museum in New York City.
In a message to the community, Georgetown University President John J. DeGioia welcomed Dallal and expressed his gratitude to outgoing dean Dr. James Reardon-Anderson for his dedicated service. Reardon-Anderson will now take up the position of Sun Yat-sen Professor of Chinese Studies.