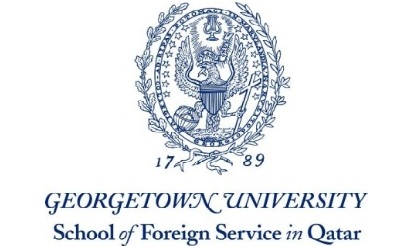 Georgetown University – School of Foreign Service in Qatar (SFS-Qatar) recently launched 'Georgetown Mobile', a free smartphone application that puts the university's public access content at users' fingertips on any internet-enabled mobile device.
Developed in collaboration with Georgetown's main campus in Washington DC, the university-wide initiative is geared toward providing a wide array of audiences what they need in order to make accessing Georgetown's activities more convenient.
The free app is useful for members of the public, faculty, staff, alumni, visitors, and both current and prospective students who interact with Georgetown's campus and community and can be set manually for the Qatar campus or via authorizing location access.
While there are thousands of applications available for iPhone and Android, there are relatively few dedicated to educational institutions. The launch of the 'Georgetown Mobile' app will now allow students to track the school's transportation schedule, access the school's library, as well as view the university's extensive collection of research, news, and public lectures on video, directly from their mobile devices.
The Georgetown Mobile app is available for free download from the Appstore and Google Play.
Those with other operating systems may access the same content simply by pointing phone and tablet browsers to:
m.qatar.georgetown.edu
/.
To read the full article on Georgetown's website, please click here.