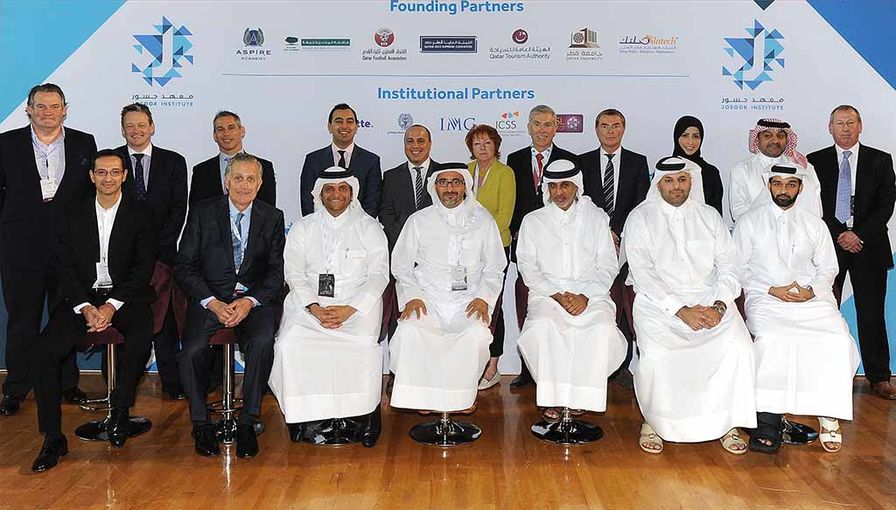 Georgetown University have announced their role as the institutional academic partner of the Jasoor Institute, a sports and events industry-focused center of excellence designed to provide world-class training facilities and education programs, at the press conference held for the launch of the institute.
The partnership announcement took place during the Doha GOALS Forum at Aspire Academy in Doha, Qatar, and was attended by HE Salah bin Ghanem bin Nasser Al Ali, Qatar's Minister of Youth and Sports, HE Sheikh Abdulla Bin Ali Al Thani,
President of Hamad Bin Khalifa University, and Hassan Al Thawadi, Secretary General of the Qatar 2022 Supreme Committee, a founding partner of the Josoor Institute, who provided details on how the institute will transform the sports and events industries in Qatar and the Middle East.
As the institutional academic partner, Georgetown University will be working with Qatar 2022 to design, develop and deliver a variety of courses for a wide spectrum of positions and programs associated with the sports and events management industry, including the upcoming FIFA World Cup.
To read the full article on Georgetown's website, please
click here
.