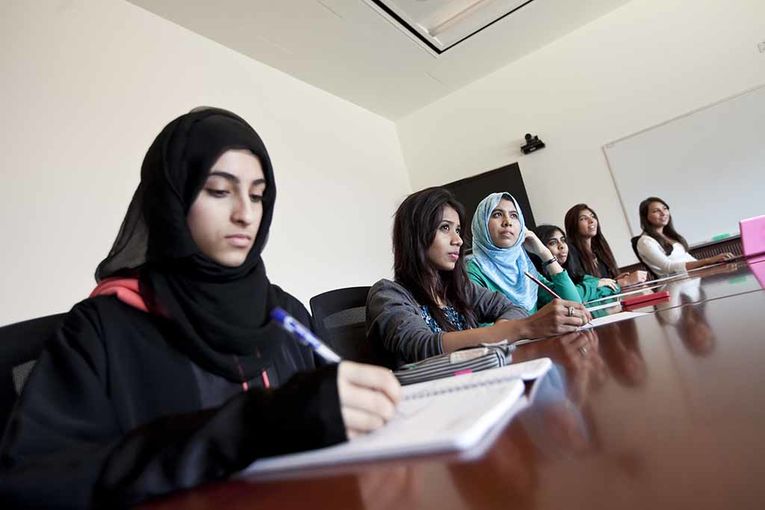 It is a typical sight in modern offices. People sitting around a large, institutional office table, looking into the digital camera that sends images and voices across time and space through the convenience of video conferencing, to another group sitting around yet another large, institutional office table.
But this isn't any ordinary video conference. And these aren't ordinary office workers. They're Palestinian college students, huddled in a borrowed conference room at the UNDP building in Gaza, sharing their stories of struggle and survival under Occupation with their peers at Georgetown University – School of Foreign Service in Qatar (SFS-Qatar).
The program is called the Student to Student Dialogue Program, and for every two weeks over the past two semesters, around a half dozen students in Gaza and a handful of students in Qatar have sidestepped the barriers of borders and distance through the power of the internet, to create a communication channel that provides SFS-Qatar students with a different perspective on conflict and conflict resolution, and the Palestinian students a rare international platform to share their stories.
SFS-Qatar junior Dana Qarout, who is herself Palestinian Jordanian, and the brainchild of the program, got the idea while attending a university conference.
"There were NGO representatives sharing stories of teachers who had reached out to political refugees. So I got the idea to reach out to students in Gaza, to help us understand their day to day lifestyle, and to get to know the human side of the political situation," said Dana.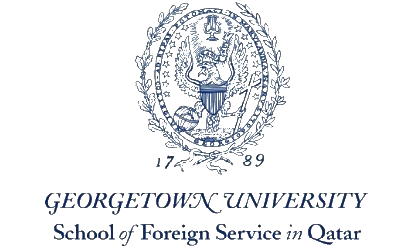 To bring that idea to fruition, Dana contacted Al Fakhoura, a Qatar-based NGO that works to "secure the freedom to learn for students under siege, with scholarships, training, improved healthcare and educational building reconstruction". They put Dana in touch with one of their coordinators in Gaza to organize sessions around the issues of conflict resolution.
The university provides the facilities for the teleconference, and has made the Student to Student Dialogue Program an official school club that is open to all of their students.
Next semester, she will be taking on a younger volunteer to train, in order to insure the continuation of the program. There is also interest from the main campus in Washington DC, and Dana's been asked to jumpstart the program there as well. And until the students can actually meet in person, it will be the virtual conference that brings the students together, again.
To read the full article on Georgetown's website, please
click here
.