Twenty nine staff members at Georgetown University in Qatar recently expanded their knowledge of the higher education industry in an intensive five-day course. The Certificate in Higher Education Management, offered by the Georgetown University School of Continuing Studies, aimed to provide participants with a comprehensive understanding of the industry in a global context.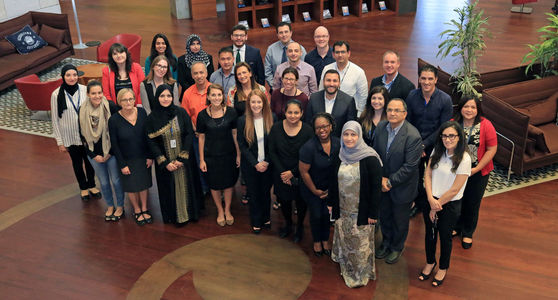 The program covered the academic, research, financial, and administrative missions of higher education institutions within the United States. Through lectures, readings, applied learning activities, a group presentation and a capstone project, participants gained insight into the challenges facing the industry and the leadership skills needed in this fast changing, complex, and versatile service industry.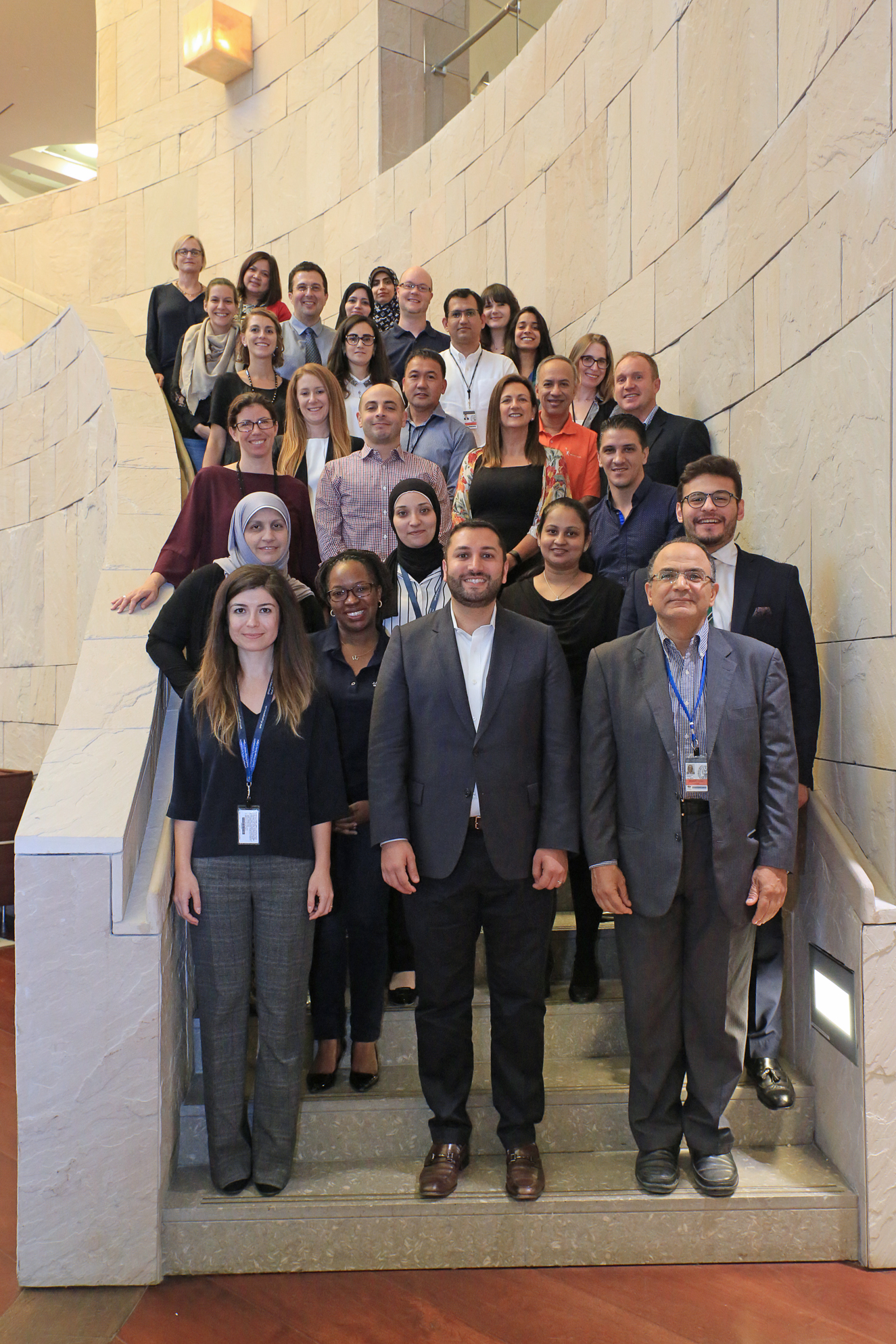 "I really wanted to equip people with a comprehensive knowledge of higher education in the United States, so that they can then begin to think a bit more about ways in which their practices and work here (in the local context) can be adapted," explained lecturer and lead instructor Ramsey Jabaji. "When you have a more comprehensive overview of higher education it begins to open up new ideas for ways in which you can do your work differently, and hopefully inspire people to think in new ways."
Jabaji and his colleagues at the School of Continuing Studies worked to design a custom curriculum to meet the needs of GU-Q staff. While many participants in the course have extensive experience in other educational institutions, others were new to university life.
"For most people in the room, while some might have been seasoned professionals and had worked in other industries before, Georgetown University was their first experience with higher education. It was a very new experience for more than half of the participants," explained Jabaji. "What, for me, was really important was to understand what that background was, and to try and develop a curriculum that at some point really resonated with people based on their past experiences, or their current knowledge of higher education."
While this is the fourth cohort of GU-Q staff to complete the training in recent years, it was the first time that the curriculum included a focus on personal strengths. Using assessment tools and group work sessions, Jabaji demonstrated how individuals can harness their strengths to contribute most effectively in a business environment.
"I wanted to do some formal leadership training to help to build some leadership capacities in the room, to then be able to take what it is that they're doing in their work and to push the boundaries a bit more, to be innovative, and to really tap into what their strengths are to make incredible things happen," said Jabaji.
The Certificate in Higher Education Management is one of multiple training and development opportunities offered to GU-Q staff and faculty members. In addition to free or discounted formal education such as degrees or short courses for qualifying employees, staff and faculty members are encouraged to engage in on-site training opportunities on a range of topics to learn new skills and implement best practices.