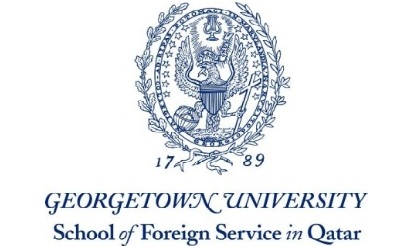 Driving just got safer for the faculty and staff at Qatar Foundation's Georgetown University – School of Foreign Service in Qatar (SFS-Q) with the planned launch of Safe Driving, a program designed to teach already licensed drivers practical skills for roadway safety.
Qatar's fast paced growth and integration in the global marketplace has seen an influx of people from all over the world. The international population has meant that a wonderful mix of foods, customs, and languages can be found all over Doha.
But it also means another thing: a not so wonderful mix of driving cultures, which often presents a driving hazard to expats not familiar with the best strategies to stay safe on the roads.
Director of Facilities Management at GU-Q and program organizer, Clare Wait, pointed to the need for car safety training, saying "The exposure to vehicle accidents has been identified as one of the highest risks for our GU-Q community. This is why we decided to offer information, awareness materials, and practical instruction on defensive driving techniques for the newest faculty, then expanded this program to include all staff and faculty, as well as spouses."
The training will be provided by Tracks Apart Ltd, a UK based driving safety solutions and specialized training company, and will include a structured training package that teaches theoretical knowledge and practical skills to operate and work safely.
The course syllabus will include vehicle systems orientation, safe driving rules, emergency procedures, and defensive driving techniques. The classroom teaching will be paired with vehicular hands on training on public roads.
To read the full article on Georgetown's website, please click here.