Damian Radcliffe, who heads the Rassed research program at Qatar's Ministry of Information and Communications Technology (ictQATAR), was recently on the campus of Georgetown University – School of Foreign Service in Qatar (SFS-Qatar) to deliver a lecture on 'Attitudes to Cybersafety and Online Privacy in the Middle East' at a public lecture as part of SFS-Qatar's Center for International and Regional Studies (CIRS) Monthly Dialogue Series.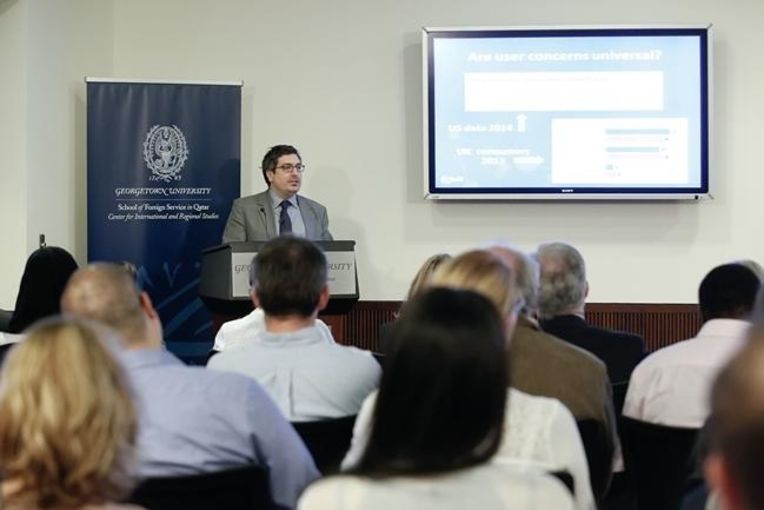 The study's aim is to help researchers, policy makers and others to understand the impact of emerging technologies and evolving user needs and behaviors.
Citing a previous study, the World Economic Forum's
Global Information Technology Report
which explored variations across cultures in areas such as online freedom of expression, privacy, trust and security, Mr. Radcliffe explained that "The previous report didn't cover Middle Eastern countries, so we undertook this research project to fill the gap. This gave us an opportunity to ask questions about internet usage in the region that has never been asked before in the Middle East."
For the report, 2,793 internet users from 14 countries across the Middle East were surveyed. This data was combined with the previous study resulting in a global sample survey of over 11,000 internet users covering nearly 60 countries. The research questions covered five areas including, usage of ICT and other technologies available in the household, attitudes towards the internet, concerns of internet users, trust in different online actors and online players, and behaviors of internet users.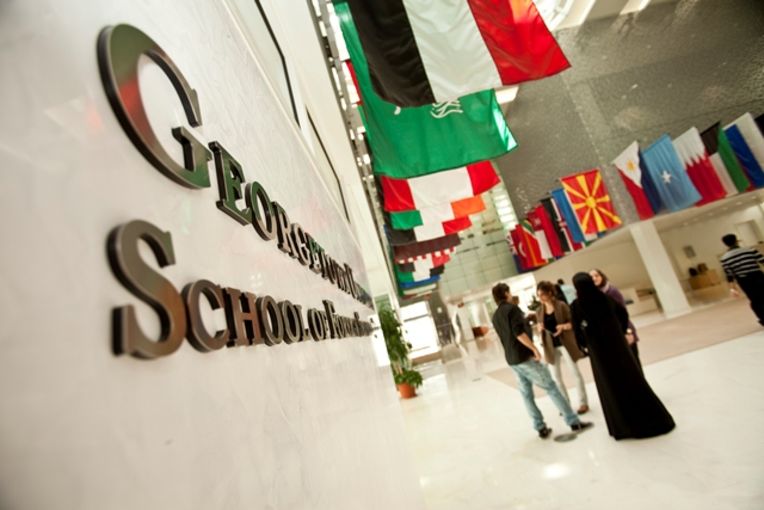 The research findings indicated that despite the differences in culture, internet users in the Middle East share many of the same concerns about online privacy and safety as internet users in the rest of the world. "Equivalency in terms of technological access as a regional figure compared to the rest of the world was pretty good. In fact, if you look at the GCC, there is much higher access to advanced forms of technology than there are in many other parts of the world,"
However, Mr. Radcliffe did cite five key differences. "As compared to global users, MENA users are less likely to shop or bank online, have a more positive perception that the internet is making things better, are less worried about safety of personal online content, strongly oppose data re-purposing, and have a higher desire for the Government's role in blocking harmful online content," Mr. Radcliffe explained.
For the full story on Georgetown's website, please
click here
.