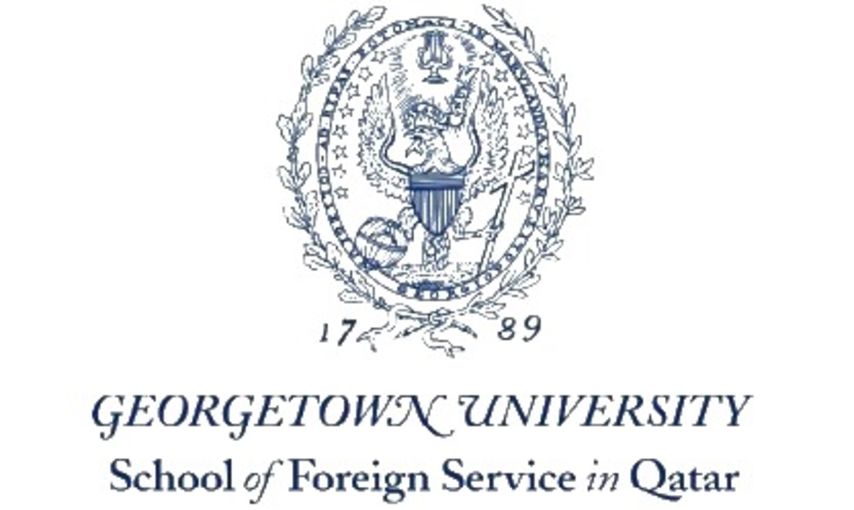 The Women's Society and Development Club (WSDC) at Georgetown University - School of Foreign Service in Qatar (SFS-Qatar) recently raised over QR90,000 at their Third Annual Breast Cancer Awareness Fundraiser. In just four hours, the club surpassed their previous year's fundraising by nearly QR50,000.
Twelve vendors, ranging from Sugar & Spice to Impressions Boutique, donated their goods to raise funds for cancer patients. Newly introduced this year was the auctioning of four luxury items: a 24K gold-plated iPhone 5, a special edition gold Q10 Blackberry, two Golden Roses (auctioned as a set) and two luxury Alexander McQueen clutches (auctioned as a set). The Qatar Cancer Society was on hand to collect the money raised at the 100 percent non-profit event.
An additional WSDC activity during Breast Cancer Awareness Month included a Hoya mascot canvas where Georgetown and Qatar Foundation community members wrote inspirational messages for cancer patients.
In 2010, inspired by the diversity in the cultural backgrounds of the female students at SFS-Qatar, several Georgetown students decided to establish the WSDC. WSDC was created as a platform for students to discuss, to embrace and to better understand the roles and challenges of being a woman. Today the club's aims include the empowerment and education of women on various contemporary and traditional issues.
WSDC also has a women's development aspect and organizes professional workshops and leadership opportunities for club members and all SFS-Qatar students. WSDC works in affiliation with the SFS-Qatar Women's Center, which is a branch of the Georgetown University Women's Center in Washington, DC.
To read the full article on Georgetown's website, please
click here
.