In a bid to increase familiarity with the conventions related to weapons of mass destruction, Georgetown University in Qatar (GU-Q) recently hosted an awareness workshop for students in Qatar.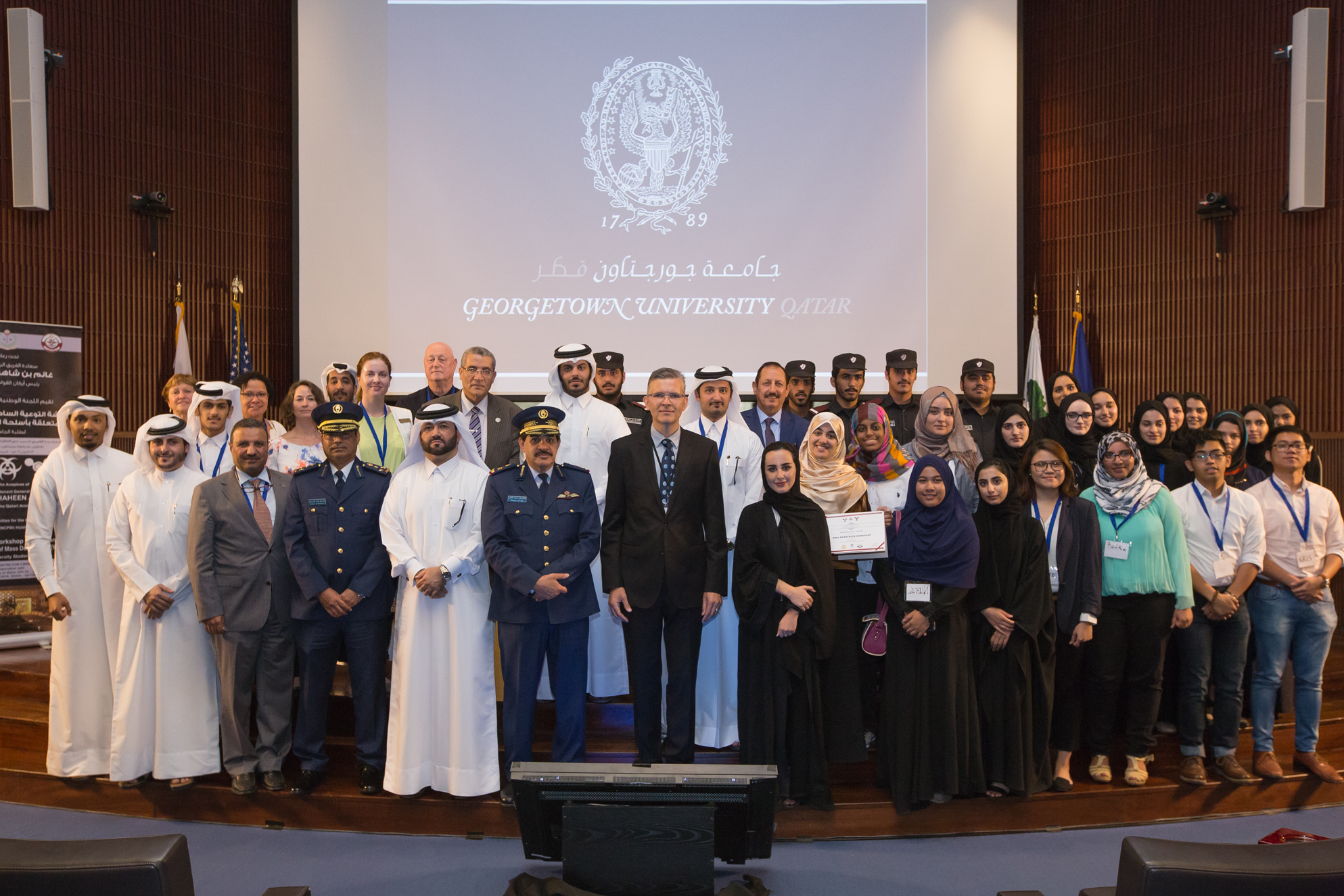 Held in partnership with the Qatari Ministry of Defense's National Committee for the Prohibition of Weapons (NCPW), the workshop brought together experts and students from Georgetown, Qatar University, Virginia Commonwealth University in Qatar, University of Calgary in Qatar, College of the North Atlantic in Qatar, Community College of Qatar and Ras Laffan Emergency and Safety College.
Students were informed about the types of weapons of mass destruction and the role of the NCPW in carrying out the State of Qatar's efforts to support international peace and security. They were also briefed on opportunities for collaboration, should they wish to study the various weapons conventions in their own research initiatives.
"The NCPW is the national entity entrusted with the implementation of the conventions on the prohibition of weapons of mass destruction," said NCPW Chairman Major General Staff (Pilot) Nasser Mohammed Al-Ali.
"The NCPW believes in the importance of collaborating with universities so as to spread awareness about international conventions, from both academic and functional points of view, which will ultimately lead to a world free of these lethal weapons."
GU-Q student Haya AlWaleed Al-Thani (SFS '18) was also recognized at the event for her research paper, which won the NCPW Scientific Research Competition for University Students. Her 30 page report focused on Qatar's role in nuclear non-proliferation in the Middle East and was supervised by GU-Q Professor Rory Miller.
The weapons of mass destruction awareness workshop is hosted every alternate year by GU-Q, as part of an agreement with the NCPW that seeks to raise students' understanding and encourage academic study of the topic.This is the sixth time the event has taken place since 2012.
For the full story, please
click here
.