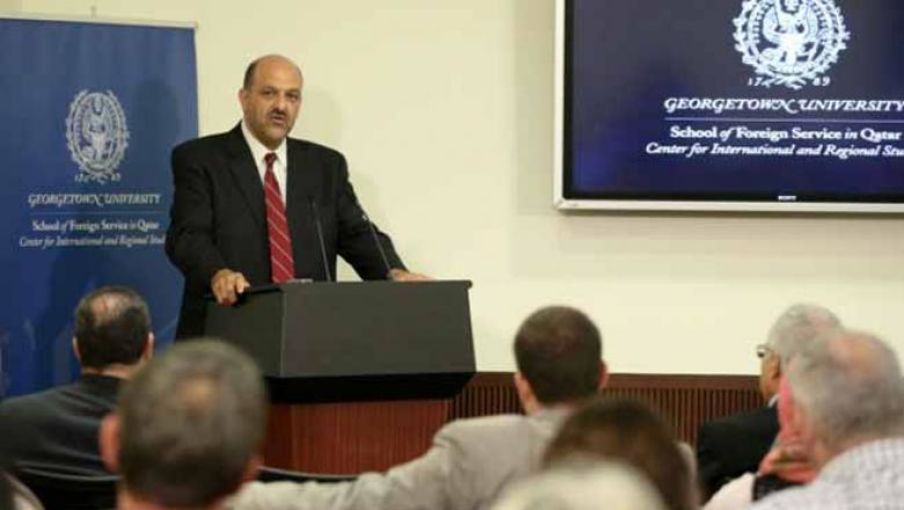 Ramallah-based Palestinian-American writer, activist, and businessman Sam Bahour was at the Center for Regional and International Studies (CIRS) at Georgetown University – School of Foreign Service in Qatar (SFS-Qatar) recently to give a presentation titled 'New Paradigms for a Palestine in Perpetual Limbo?' in which he reviewed the long and failed history of the Israel-Palestine peace process, and presented his opinions on the need for a shift in strategy and an end to the two-state solution.
Mr Bahour referred to the topic of his speech, which was delivered to an audience of faculty, staff and students at SFS-Qatar as well as guests from the Doha community, as "one of the most contemplated subjects in history", and gave two reasons for why this is the case.
"Why are we addressing this issue of Palestine and Israel yet again? My simple answer is that because it persists and that we have all invested so much time and energy to understand the intricate details and dynamics of this conflict, that if we didn't meet and discuss it, we'd be at a loss for what to do.
"The more difficult answer, the one I believe is more accurate is that the issue of Palestine reflects a historical injustice so large and so blatant that its flame refuses to extinguish."
Reviewing "One hundred years of foreign interference in the region", which Mr Bahour says, "resulted in 66 years of colonization and ethnic cleansing" in order to create the state of Israel "that has no resemblance whatsoever to that of the UN General Assembly Resolution 181, the partition plan", and citing two decades of failed bilateral negotiations, he concluded that "Today's Israeli position rests on the assumption that procrastination will continue to tilt the strategic balance increasingly in Israel's favor. In short, Israel is not a serious negotiating partner."
However, says the US-born Palestinian, who currently lives in the home his Palestinian refugee father built but is not allowed to live in under current Israeli law, Israel's strategic calculation is wrong, because "they overestimate their own strength, and underestimate Palestinians' strength."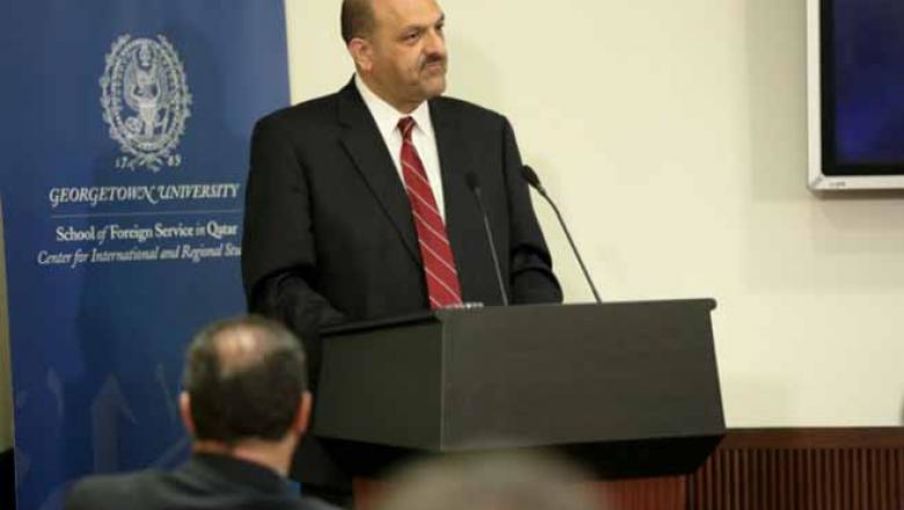 He listed the four possible outcomes of the current peace process - from the current default option of prolonging negotiations indefinitely, to a provisional two-state solution that masks Israeli control, to unilateral separation, to a control of the occupied territories by Egypt and Jordan.
But he rejects these four options as "totally unacceptable to Palestinians because they do not take into consideration national aspirations and they all undermine Palestinian national identity and rights altogether."
Bahour suggests four new "paradigms under consideration" that will block these four outcomes which serve to only further the disparity in rights of Jewish and Arab residents, including the closing down of the 1988 negotiation option of two states, reconstruction of the Palestinian authority so "it doesn't serve the Israeli authority by protecting Israel from bearing the full cost of occupation", the elevation of smart, peaceful resistance as the main empowerment of Palestinians such as the boycott, divestment and sanctions (BDS) movement, and a "shift from a two-state outcome to a binational, single state" as a preferred Palestinian strategic goal.
This opens new challenge to the state of Israel, he argues, because the state would be far worse than a genuine negotiated outcome. The result of these four paradigms would be the end of the historic offer of a two-state negotiated outcome that has been sitting on the table for two decades, and an offer that should be rejected by the newest generation of Palestinians struggling for equality.
"At first, we accepted two states as the paradigm for the end of the conflict. After 20 years of failed negotiations, my daughters are at a different crossroads," Mr Bahour concluded, saying: "Either we continue on a failing statehood path, or we drop the call for statehood, and instead call for civil rights. Israel knows that if Palestinians make such a declaration, the model of the game is over."
Sam Bahour is a Director at the Arab Islamic Bank and serves in various capacities in several community organizations, including serving as a policy adviser to Al-Shabaka, the Palestinian Policy Network, member of the core Local Reference Group of the Ecumenical Accompaniment Programme in Palestine and Israel (EAPPI), and co-founder of the Dalia Association. Sam writes frequently on Palestinian affairs and has been widely published.
Sam is co-editor of HOMELAND: Oral History of Palestine and Palestinians and may be reached at sbahour@gmail.com.
He blogs at
www.epalestine.com
.