Andrei Richter, one of the world's leading authorities on media law and censorship, spoke on the global challenges for freedom of expression at Northwestern University in Qatar.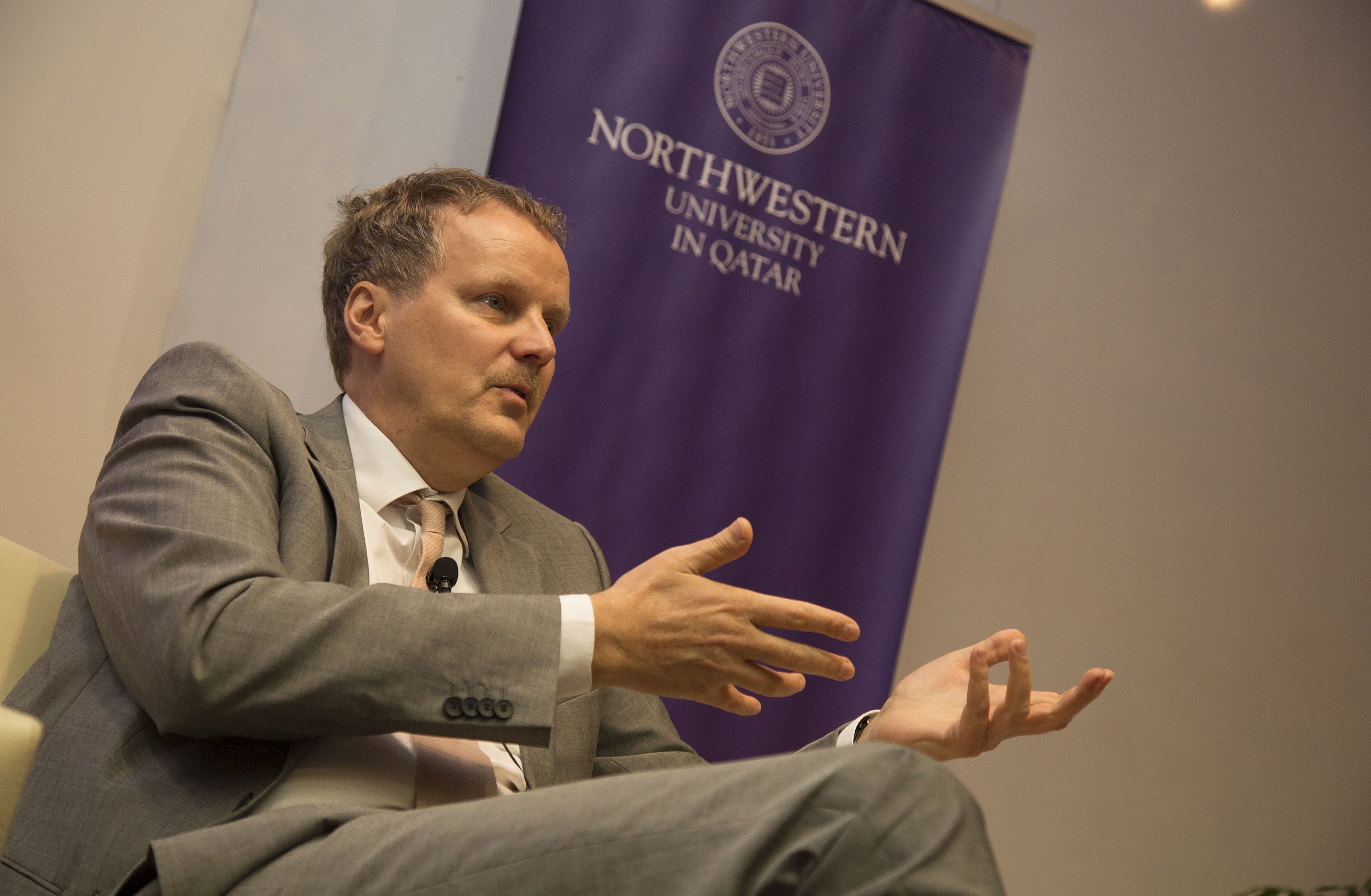 Richter, a longtime professor of journalism at Moscow State University, Russia's premier media school, and currently a senior advisor and formerly director of the Organization for Security and Cooperation in Europe (OSCE) Representative on Freedom of the Press in Vienna, shared his thoughts and expertise on some of the major obstacles that hinder media freedom around the world, including self-censorship, discrimination, and the penalization of journalists for slander and libel.
"Dr. Richter is one of the foremost professionals on global media freedom. His work on the development and regulation of media law has been published in Russian, English, Armenian, Azeri, Ukrainian, Serbian, Slovakian, German and French. He is committed to protecting the freedom of press, and pushes boundaries to bring governments to recognize and resolve related issues," said Everette E. Dennis, dean and CEO.
In his discussion with students and faculty at NU-Q, Richter commented on the rise of the digital age as having both positive and negative implications on media. "We lost a bit of the value media had in previous times, but we also gained a lot with access to endless amounts of information, as well as breaking news and event updates as they happen," he said.
He also noted the unique role NU-Q plays in the region. "I was very pleased to learn that NU-Q teaches its students about media law and ethics. Knowing their rights as journalists and communicators will help them understand how the system works, and how to protect themselves from law infringement accusations," said Richter.
For the full story, please
click here
.