A mobile application called 'Basket,' which is designed to help preventing food waste, recently won 'Quick Startup 2015', the national business competition, hosted by Carnegie Mellon University in Qatar and sponsored by QNB's SME Department.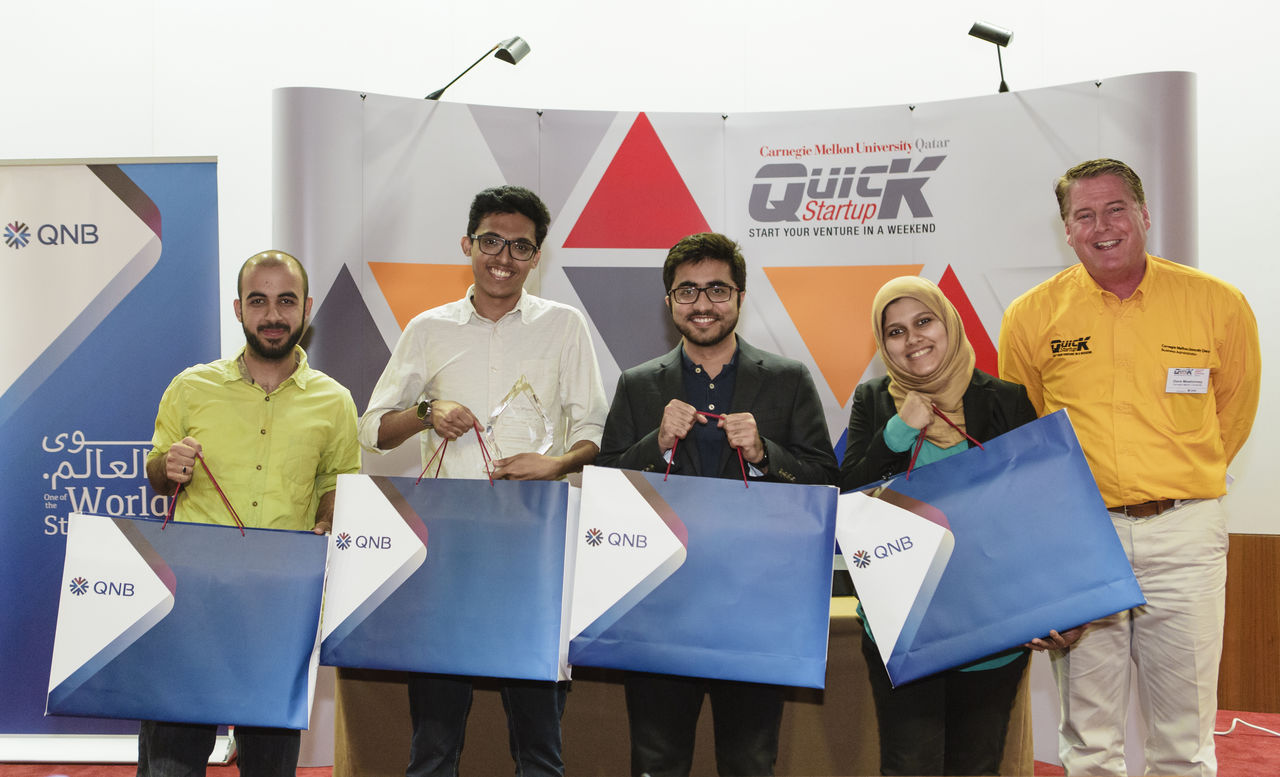 Launched in 2014, Quick Startup challenges university students to conceive, develop and pitch a business idea within 72 hours to a judging panel of industry experts. This year's winning idea was designed to help preventing food waste through community outreach and food sharing.
This year's competition saw 38 budding entrepreneurs taking  part, of which a third were returning participants, bringing fresh ideas that address market gaps while maintaining unique selling points in areas such as construction, nutrition and health sectors. 
'Safe.T,' a program that encourages employers to make use of workers' commuting times to provide safety training, came in second place, while 'PetApp,' a mobile application that provides comprehensive information about services for pet owners, came in third.
.Participants in 'Quick Startup 2015' comprised teams from Carnegie Mellon Qatar, College of the North Atlantic-Qatar (CNQ-A), Virginia Commonwealth University in Qatar, Qatar University, Stenden University Qatar, Weill Cornell Medical College in Qatar, ALSTOM and the pre-university Academic Bridge Program.
The judging panel comprised of Peter Moore, College of the North Atlantic-Qatar; Rawan Al Fares, Qatar Business Incubation Center; Yasmeen Hasan, Bedaya Center; Michael Portz, The Shisha Company Ltd; Khalifa Al-Misnad, Al Misnad & Rifaat; Juha Peralampi, Qatar University; and John O'Brien, Carnegie Mellon Qatar.
For the full text, please click here.