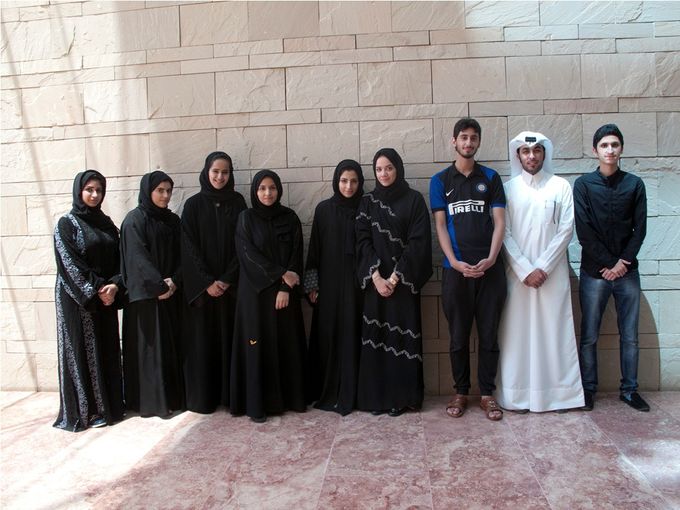 One in three of Qatar Foundation's Academic Bridge Program (ABP) graduates gained admission to HBKU's partner universities at Qatar Foundation this year.
In May 2013, the ABP graduated 177 students and 58 students or 33 percent got accepted to a HBKU partner university at Qatar Foundation, making it the largest percentage ever admitted from a graduating class.
Some students received more than one admission as the universities offered 58 ABP graduates 68 admission letters. The breakdown of students offered places at HBKU's partner universities at Qatar Foundation is as follows:
Virginia Commonwealth University in Qatar (VCUQ) – four ABP Graduates.
Weill Cornell Medical College in Qatar (WCMC-Q) – four ABP graduates.
Texas A&M at Qatar (TAMUQ) - 12 ABP Graduates.
Carnegie Mellon University in Qatar (CMU-Q) – 21 ABP graduates.
Georgetown University - School of Foreign Service in Qatar (SFS-Qatar) – 15 ABP Graduates.
Northwestern University in Qatar (NU-Q) – 12 ABP Graduates.
In addition, almost 40 percent of ABP graduates were offered places at universities in the UK, the US and other universities abroad while many others went onto other universities in Qatar.
The ABP Class of 2013 (80 percent of whom were Qatari) was the most successful ever in achieving admission to HBKU's partner universities.
Each year the ABP admits highly qualified co-educational students into the intense 30-week program.Classes range in size from 8 to 16, and the faculty come from almost twenty different nationalities with experience from 5 to 40 years in teaching.Nearly all teachers have masters' degrees, and several have doctor's degrees.
For the full story, please click here.