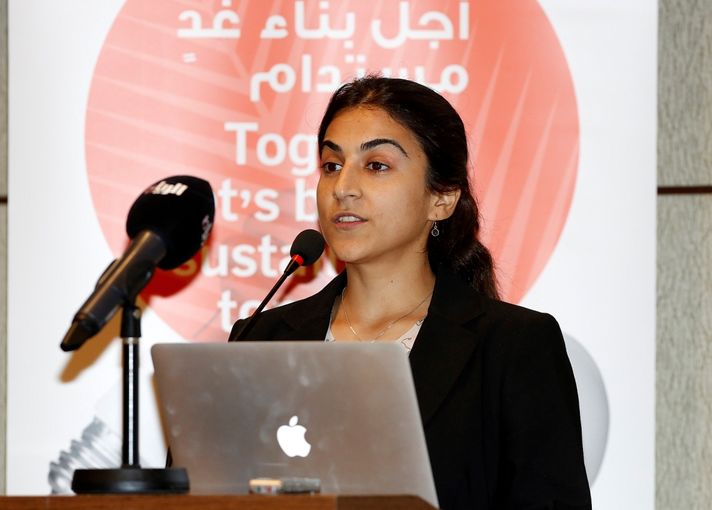 Focused on the pressing issue of water scarcity, Qatar Green Building Council (QGBC) hosted a successful event that brought together public and private organizations to find positive solutions to water sustainability challenges in Qatar.
The 'Water: the Inconvenient Truth' seminar was held at Hamad bin Khalifa University's Student Centre within Qatar Foundation's campus, and attended by more than 50 sustainability and conservation technology experts.
Presenting at the seminar, Jamila El Mir, Senior Consultant of Environment and Sustainability at Arup, said: "Qatar faces two main challenges in terms of water: the local climate and severe water scarcity that we cannot deal with easily, and the government's ability to absorb all the costs of providing sufficient water resulting in Qatar having one of the highest water footprints per capita in the world.
"All other challenges such as network losses, inefficient building design and operation, and excessive irrigation in the public realm are not atypical challenges all around the world. They can be dealt with and are being dealt with in Qatar, one step at a time."
El Mir called for public education and the importance of local solutions when tackling water scarcity in Qatar.
During the event, QGBC facilitated five round table discussions with each focusing on a different response to addressing water scarcity in Qatar. Topics included Policy, Market Conditions, Education and Public Awareness, Design and Construction Practices, and Availability of Information.
For the full story, please
click here
.