Internationally celebrated Egyptian artist, Wael Shawky, shared his perspective on contemporary narratives of uncertainty and change, as well as his unique methodologies as an artist, storyteller, filmmaker, and educator during a community meeting at Northwestern University in Qatar.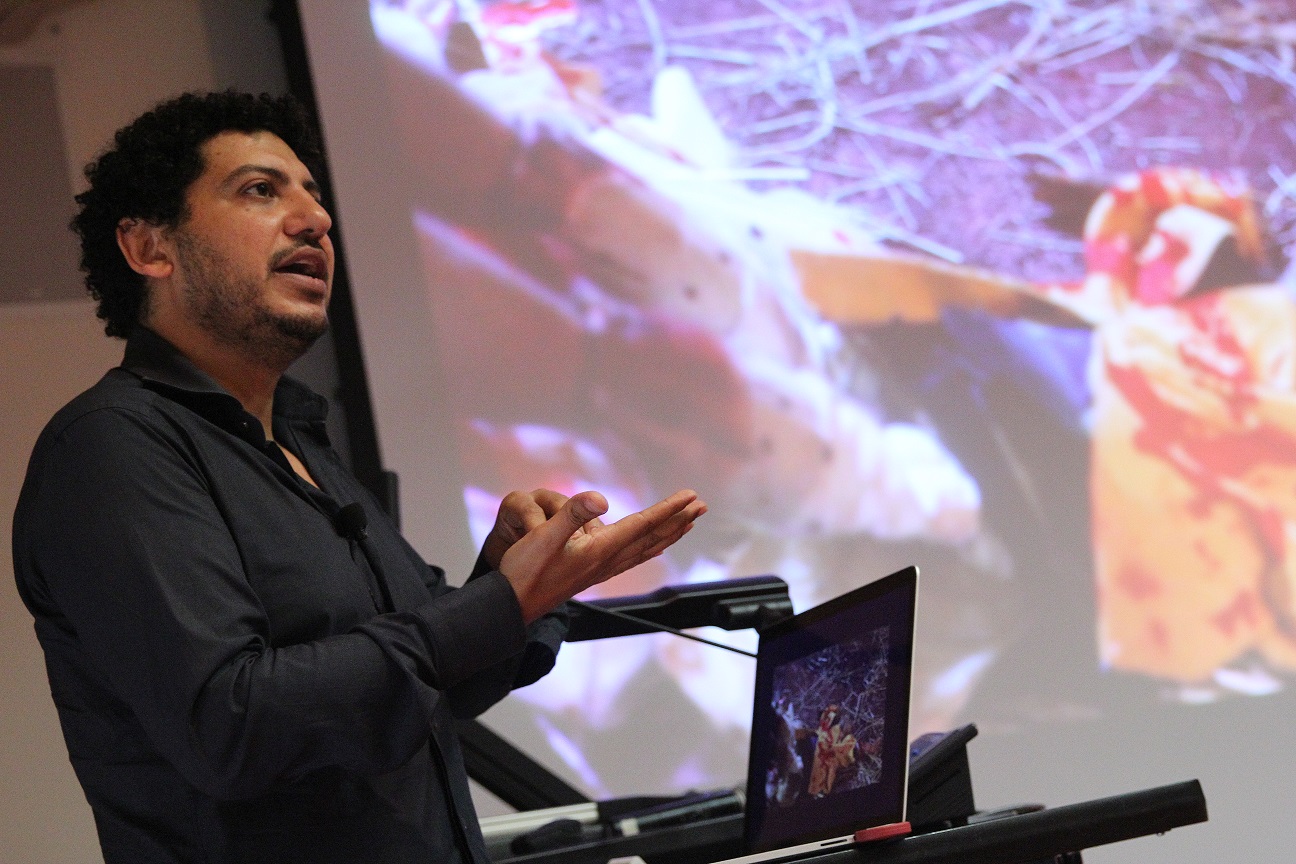 His presentation, "From Wet Culture – Dry Culture (2003) to Cabaret Crusades (2010–2016)," addressed the changing form his art has taken over his career, comparing one of his earlier exhibits Wet Culture – Dry Culture with his most recent film trilogy, The Cabaret Crusades.
The session focused on Shawky's unique approach to creating art. Based on research and inquiry, he creates work that tackles notions of national, religious, and artistic identity through film, performance, and storytelling.
Shawky's work has been described as art that frames contemporary culture through the lens of historical tradition and vice versa.
A native of Alexandria, Egypt, where he still resides, Shawky uses a range of media to produce work that explores issues of history, religion, culture, and the effects of globalization in society in his home country and beyond.
In photographs, installations, videos, and performances, he mines traditions of entertainment and performance through multilayered historical reconstructions that force viewers to navigate the territory of truth, myth, and stereotype. According to Shawky, film is the most effective method of communicating due to its time dimension.
For the full story, please
click here
.